Year 6 news:
This week Year 6 have been busy creating a time capsule for future generations to inform them of this significant year. They have gathered what they believe to be 2020 essentials: face masks, hand sanitizer, pasta and toilet roll! Each child has also written a letter or broadcast to give their viewpoint of the year and any new vocabulary learnt- 'social distance' was a firm favourite! In addition, they have decided to add a copy of the top 40, the current premier league table, a newspaper and school items to demonstrate remote and in school learning.
The children are hoping that their time capsule will be displayed in a museum, if found, in years to come!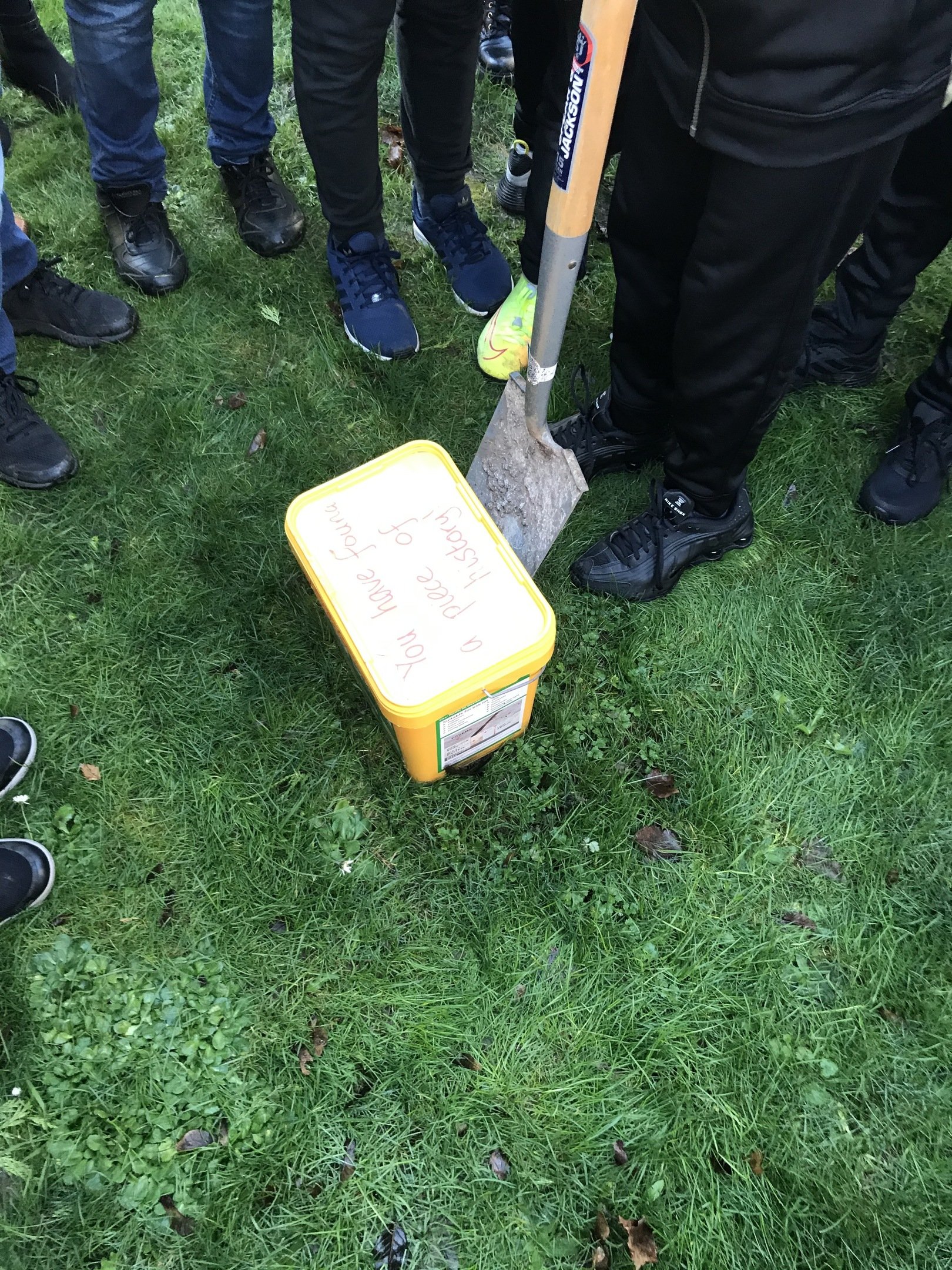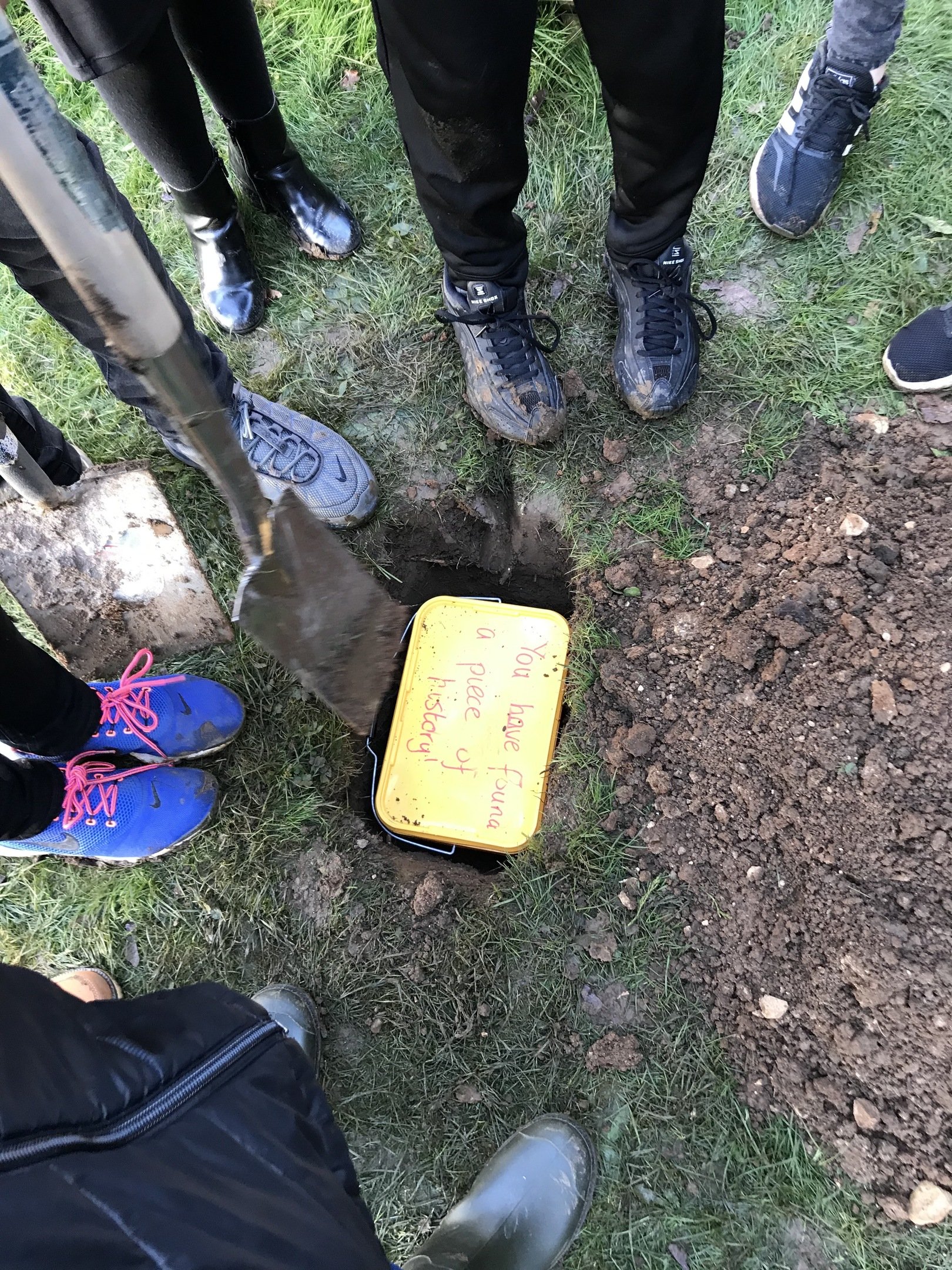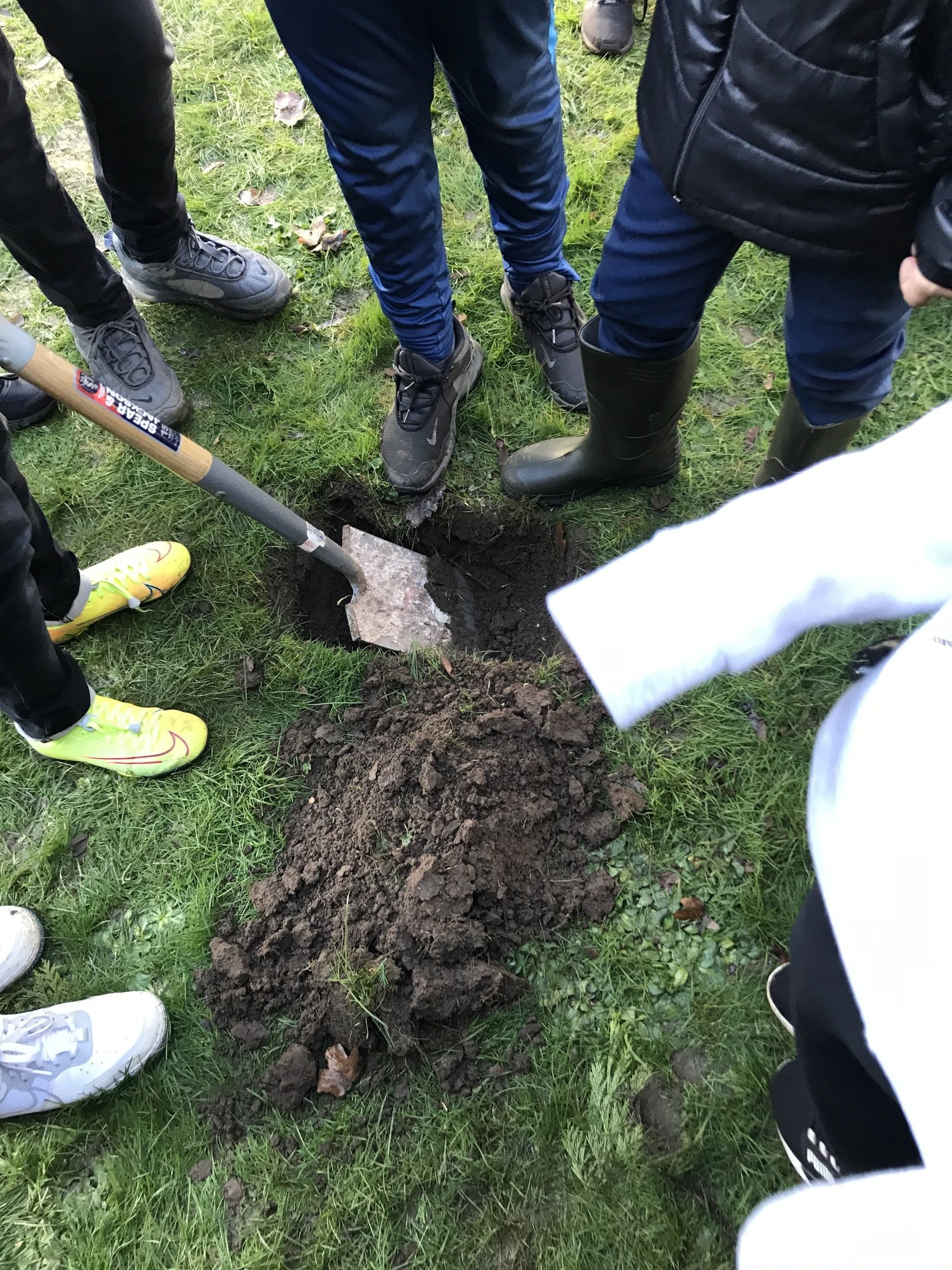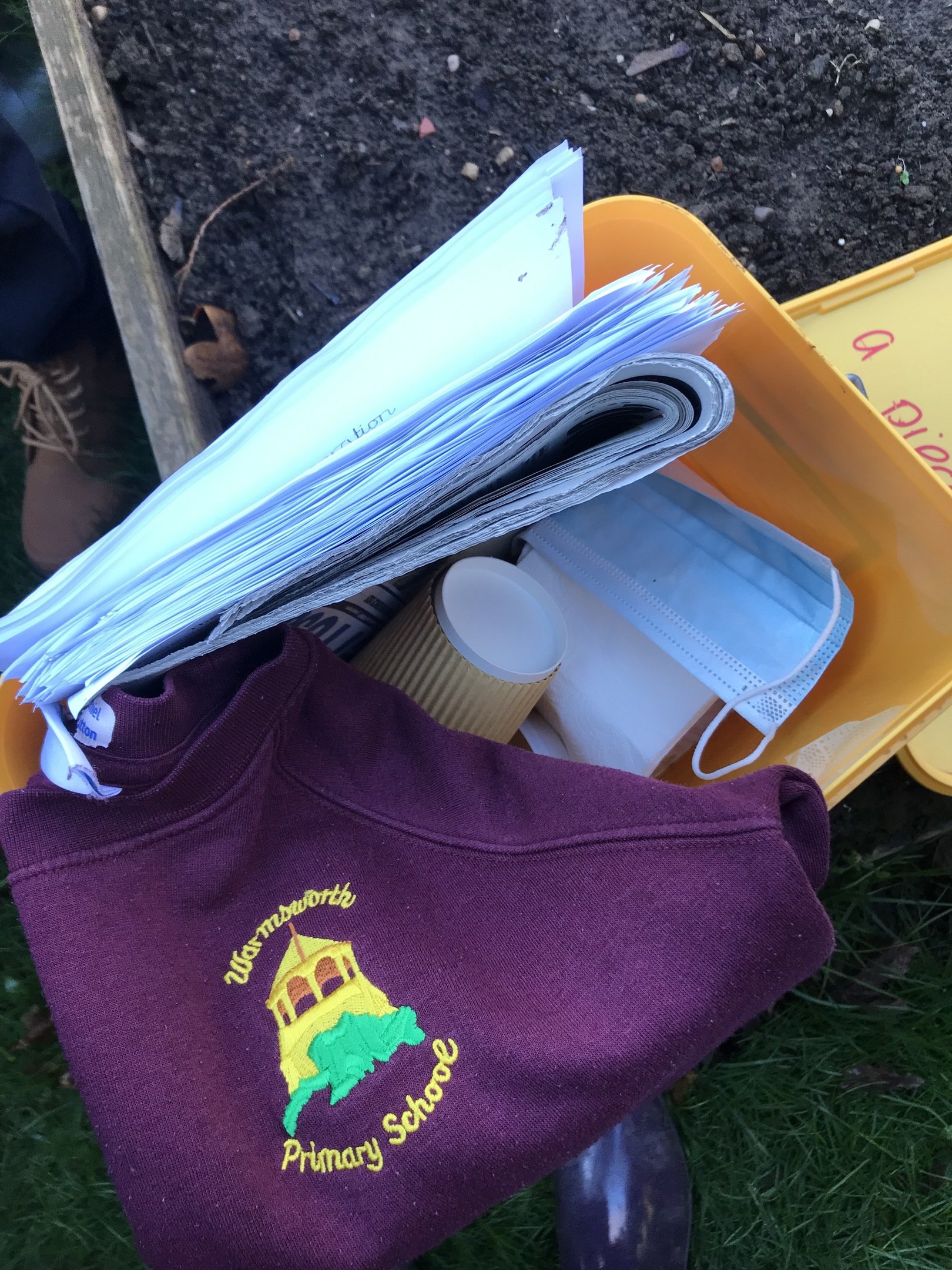 ----------------------------------------------------------------------------------------------------------------------------------------------------------------------------------------------------------------------------------
15th October 2020
Dear Parents/Carers,
In RE lessons, we are about to start looking at a unit of work from the Doncaster Agreed Syllabus called "What religions say to us when life gets hard." This work will enable pupils to explore how different religions support people during difficult life experiences. The unit of work aims to raise thoughtful questions and suggest some answers about life, death, suffering and what matters most in life.
We realise this is an important and sensitive area of learning, and we will encourage the children to discuss their learning and their thoughts with your when they come home.
Many thanks for your support,
Mrs Morris and the Year 6 team
--------------------------------------------------------------------------------------------------------------------------------------------------------------------------------------------------
Please see above the leavers celebration video for year 6 children.
We are so proud of what you have all achieved this year and wish you all the best of luck in your new schools.
Take care and enjoy the summer holidays.
____________________________________________________________________________________________________
Get ready for September. Apply now for a MegaTravel Pass.
Cheaper travel is available for all under 16s living in South Yorkshire with a MegaTravel Pass. MegaTravellers can travel in South Yorkshire for a single fare of 80p per journey on buses or trams. They can also buy discounted 1, 7 or 28 day tickets, which are loaded onto the pass, which might be cheaper if they travel regularly. Under 16s travelling without a valid pass may be charged full fare, so even if your child is not travelling on public transport right now, we're encouraging early application so they're ready to go in September. The pass proves a child is eligible to travel for the concessionary fare on public transport in South Yorkshire.
Instructions on how to apply for a MegaTravel Pass are available at https://www.travelsouthyorkshire.com/megatravel
We've attached a poster and leaflet to let children know how they can apply now.
We've also created a set of short videos to promote public transport to young people. You can view and share these here: https://www.youtube.com/playlist?list=PLr-9fJoeyW8hGyPAYUQ_zGjm0g3ZXxS35
We have attached a presentation for your children explaining not only about the MegaTravel pass but how to travel safely as we realise that this might be the first time that they have travelled independently.
______________________________________________________________________________________________________________________________________________________________________________________________________________________
Year 6…… Good news!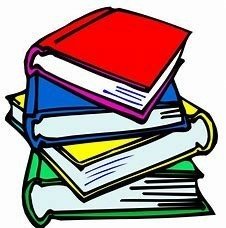 During lockdown, some of us have had time to tidy and this is when we come across many things we had forgotten about which made us laugh, giggle, cry etc. My recent, personal find was a maths book from when I was at primary school myself and my teacher commented on how I "still" couldn't form my number 6's correctly; it made me giggle because I am now writing similar comments in some books all these years later.
So that you can have the same experience in years to come, now is the time to collect your year 6 learning.
For the children who are in the Y6 bubbles, this will be given out this week (wb 29th June) on the days you are in school. For those not in school, you can come to school and collect on Wednesday 1st July between 9.30am and 10.30am from the front playground. When coming to collect books, please observe the expectations for social distancing, to keep us all as safe as possible.
There are quite a lot of books to go home so please BRING A STRONG BAG!
Many thanks
Mrs Brammer
____________________________________________________________________________________________________________________
Dear Parent/Carer,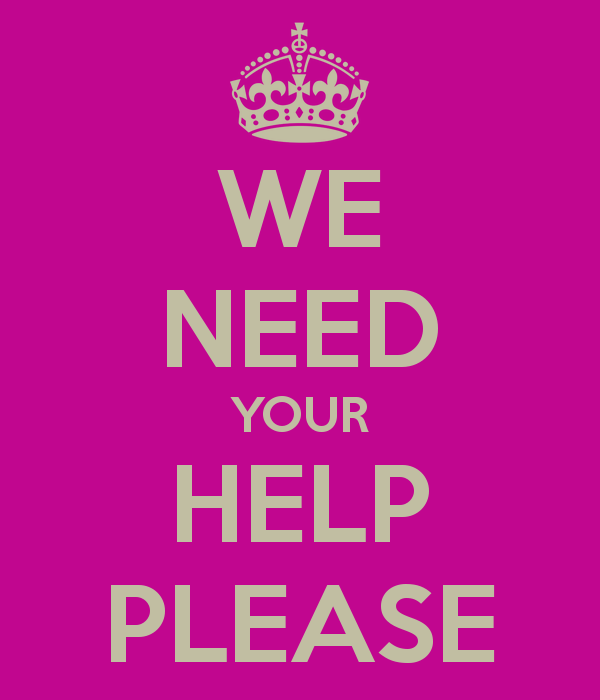 We are planning a 'virtual presentation event', which we will share through the school website. In order to do this, we have a few ideas in mind and we need your help to ensure that your child plays a part in this.
What you will need to do:
Look on Google Classrooms daily for new alerts or respond to any messages school sends out.
What we need from you and when:
Poem video
You have received information to access Google Classroom so that your child can learn their part of the 'leavers poem'. They are only required to learn the verse which they have been told to. When they know their verse of the poem well (or they may be able to read it from a distance) please record them on a mobile device ensuring that the place in which they perform is quiet.
This will need sending to the class email address by Tuesday 23rd June 2020.
Email title: Name of child - Poem
Silly photo or daft move
We would like a photo or video of a "funny or daft" move of your child. This might be something "on- trend" at the moment, something which can be easily recognised as typically "your child", or simply something original. These will be used during the presentation.
This will need sending to the class email address by Thursday 26th June 2020.
Email title: Name of child - Silly photo
Song video
You have received information to access Google Classroom so that your child can learn their part of the 'leavers song' (apologies to the non-Liverpool supporters!!!) Again, they are only required to learn the part which they have been told to. When they know the song well (or they may be able to read it from a distance) please record them, with the backing track in the background, on a mobile device ensuring that the place in which they perform is quiet and free from anyone else in the background. Please feel free to sway their arms in the video etc. This will need sending to the class email address by Monday 29th June 2020.
Email title: Name of child - Song
Short message
The content for this one is down to your child. Please ask them to think of something they'd like to record forever on this presentation (we may only be able to use a few). They might want to tell us about:
Their favourite time in school
Their funniest moment
Their ambitions etc.
This will need sending to the class email address by Tuesday 30th June 2020.
Email title: Name of child - message
PLEASE ONLY SEND THE EMAILS ON THE DATES ABOVE SO THAT WE HAVE TIME TO COLLATE EACH SECTION, BEFORE MOVING TO THE NEXT ONE
A few children/parents have expressed reservations about being filmed. We want you to know that no child will have their face on the video as an individual for an extended amount of time. The intention behind this presentation is similar to those we have seen regularly, at this time, connected to the NHS etc. The screen will be made up of a few children at any one time.
Please note that no other person can be in the videos or pictures for GDPR reasons.
The class email address is: 6NB@warmsworthschool.co.uk
TO ENSURE THAT YOUR CHILD IS INCLUDED, AND TO AVOID DISAPPOINTMENT, PLEASE NOTE THAT LATE ENTRIES MAY NOT BE INCLUDED AS WE ARE ON A VERY TIGHT TIMESCALE
Thank you for your support
Mrs Lister, Mrs Brammer, Mrs Morris and Mrs Hewitt
___________________________________________________________________________________________________
PHSE
During this half term, as part of Year 6 learning, children will learn to name some of the physical changes young people will experience during puberty and will learn to understand that these changes will alter their bodies. In learning about this, they will understand that there is no such thing as a perfect body. They will explore some the emotional changes young people might experience during puberty. Children will also learn what a loving relationship consists of and how only certain loving relationships progress to sexual relationships which they will learn about. Children will develop their previous science learning about life cycles of animals to understand how a baby is conceived and how they are born.
___________________________________________________________________________________________________
Google Classrooms
Dear Parent/Carer
Google Classroom
We have noticed over the last couple of weeks that there seems to be less children accessing Google Classroom and turning in work. We appreciate the constraints with home learning but hope that all children will access the learning going forward. Once learning has been completed, and if you are finding it difficult to "turn in" learning, we are happy if your child just adds their scores to the stream; this way we can monitor learning. If you have lost details of how to use Google Classrooms, these details are on the school website.
For those children who are returning to school, it is important that they access the Google Classroom learning when not in school too as we will continue to access this learning on the days the children are in school so they will need to know what the unit of learning is about. This means that, if your child will be attending Monday and Tuesday, they will complete this learning in school and then they will need to continue the learning, at home, for the remaining three days. And if your child attends Thursday and Friday, they will need to have accessed the previous three days learning too.
As we will be teaching daily, and not able to answer questions on the Google Classroom platform, if you have any problems accessing the learning you can visit the National Oak Academy where you will find the learning instead of using Google Classroom. The link is:
https://classroom.thenational.academy/schedule-by-year/year-6/
Please note that we are working a week behind the live version. So week beginning 15th June, we will be accessing the learning for 8th June etc.
In the next couple of weeks, we may be asking for your help for material for a virtual leavers presentation. This may mean that we will need a photo or a short video of your child sending into school via email. We will keep you informed. We are as disappointed as yourselves that the traditional leavers event will not take place so we are thinking hard of what we can do to celebrate their time at Warmsworth Primary School.
Once again, can we thank you for supporting your child during this time.
Take care and stay safe
Mrs Brammer & Mrs Lister
____________________________________________________________________________________________________
Year 6 Transition Information
Dear Parent / Carer,
Whilst we have been in contact with yourselves, over the past few weeks, the hot topic of conversation is about transition. This is the time of year where we begin to help settle the nerves of the children (and often the parents) as they near the end of their primary learning journey and prepare themselves for their next steps at secondary school.
We know that the final term of your child's primary school journey can be emotional and scary. The current COVID-19 pandemic means that the carefully managed transition between primary and secondary school will look different for children this year, and we are aware this may be causing anxieties for both you and your child.
As you know we are working hard to get our Year 6 pupils back into school ahead of the Summer holidays, and this remains a priority for us. However, we do want to make sure we have plans in place that will support all pupils whether they do return to school or not.
We wanted to reassure you that we are working hard with our colleagues in the relevant secondary schools, and with Doncaster Council, to make sure we have a robust plan for a smooth and supportive transition from Year 6 to Year 7.
These plans include: virtual visits to secondary schools; information packs for both children and parents; and dedicated sessions that can be done from home or in school. This will ensure all children have access to the tools they would have been given, had the Pandemic not have been an issue. Unfortunately, due to the current situation, there are no plans for children to attend their new secondary school in person for transition days. For the time being, the range of transition activities the Local Authority have planned will take place virtually.
Over the coming weeks you will receive more details from your child's secondary school and the transitions team at Doncaster Council.
A further point which has been raised recently is that of secondary school uniforms. Unfortunately, we don't have any guidance on this and again historically this has been information shared with yourselves at open evenings around transition times. Our advice would be to look on the school website for details or contact the school direct.
Finally, may we reiterate, that if you have any questions regarding transition or you are concerned about your child and transition please speak to us; we may not have all the answers but we will try to support or point you in the right direction.
For now, kind regards
Mrs Brammer and Mrs Lister
___________________________________________________________________________________________________
Addition to Home Learning Week Commencing 20th April 2020
As part of home learning for you to access during the school closures, we would like to recommend a Primary Engineers project that is open for all children to participate in. Before schools closed, children in Key Stage 2 were involved in a Primary Engineer competition. It could also now be accessed by younger children with a little support perhaps from an older sibling. The project is called, 'If you were an engineer, what would you do?'
You will need to register, and once registered, you will be given access to online resources, guides and information on the upcoming engineer interviews via a resources area. There is no expectation that children must participate, but it would complement the efforts the children put into their initial designs completed in school (not all classes finished it before closure). You could even use your design again as part of this project.
Please see below to register:
IF YOU WERE AN ENGINEER WHAT WOULD YOU DO?
Calling all home educators,
There is nothing like a little boredom to fuel creative invention!
With that in mind, we would like to present our 'If you were an engineer, what would you do' Home Learning Project. Completely free for all children and young people aged 3-19.
We are providing more online interviews with engineers, who will share their work experiences and answer your questions; along with some activities to help get you 'thinking like an engineer'.
So, how do you get involved?
Firstly, you will need to register, this can be done by clicking the link below.
Once registered, you will be given access to our online resources, guides and information on the upcoming engineer interviews via our resources area.
Please feel free to share this email with other families! We want everyone to have the opportunity to delve into the fun world of engineering and put their creativity to the test.
This project has been created both for parents/carers/guardians to deliver at home to children and young people in their household; and also, for teachers to deliver to key worker pupils in class or pupils at home. Teachers who are already registered for the Leaders Award competition, please share this with parents/carers/guardians to aid them with home learning.
The deadline for this project is 10th September 2020.
If you do have any queries at all or require more information, please visit our website, sign up to our newsletter, or contact us directly at info@leadersaward.com.
You can follow us here:
Twitter: @leadersaward
Facebook: @leadersaward
Instagram: @primaryengineer
YouTube: PrimaryEngineer
_________________________________________________________________________________________________________________
Home Learning Week Commencing 20th April 2020
Maths:
Access the 5-aday challenge using the link below.
Select the date and choose the appropriate level
Mrs Brammer's – platinum
Mrs Lister's – gold
Mrs Morris's - silver
https://corbettmathsprimary.com/5-a-day/
Access the maths home learning packs from the Hamilton Trust. Choose Year 6
https://www.hamilton-trust.org.uk/blog/learning-home-packs/
There is a daily activity to complete
Reading and writing:
Access the English home learning packs from the Hamilton Trust. Choose Year 6
https://www.hamilton-trust.org.uk/blog/learning-home-packs/
There is a daily activity to complete
OR
Access the newsround website using the link below
https://www.bbc.co.uk/newsround#more-stories-5
Read the latest news story.
Record 5 things you have learnt from this.
Go to the gaming section.
Choose one of the gaming stories
Record something you have found out.
Go to the section newsround schools
Choose one of the stories
Record something you have found out.
Daily exercise:
Up to an hour inside and outside.
Select from any of the following:
Choose a piece of your favourite music

Design your own Joe Wicks

Share your Joe Wicks with each other using social media.

Coach each other

Go for a walk with your family member remembering to adhere to social distancing.
Other:
Complete the following in any order:
Computing and online safety
Access this site
https://www.bbc.com/ownit/curations/own-it-challenge
Learn about the Own it Challenge read one of the celebs stories
Access this site
Choose an article to read and consider how useful it is to you now whilst at home or in the future at your new school
Science
Access this site https://www.bbc.co.uk/bitesize/topics/z2882hv
What is power?

What is electricity?

Conductors and insulators.
Write 5 quiz questions about what you have learnt to ask another class mate over the phone.
Go on an electricity hunt around the house. Make a list of all the things you use electricity for in your house.
Art and design
Access this site
https://www.bbc.co.uk/bitesize/topics/zh72pv4/resources/1
Choose one of the clips

Watch it

Have a go at creating your own

Complete some further research about the same artist
Geography
Access this site https://www.bbc.co.uk/bitesize/topics/zx72pv4/articles/zrbvjhv
Watch video

Record the definitions for
Settlement

Hamlet

Village

Town

City
Use google maps (satellite view)
Find Warmsworth. Then navigate your way around the whole of the town Doncaster.
Write the names of 5:
Research why Doncaster is not city.
Friday fun
Access this site https://www.bbc.co.uk/cbbc/puzzles
Choose a puzzle of your choice to complete
________________________________________________________________________________________________________________________________________________________________________________________________________________________
Year 6 Trip - The National Holocaust Museum
On Tuesday 10th December, to support their learning about WWII, Y6 went on a thought-provoking trip to the Holocaust Museum in Laxton. They had the opportunity to follow the journey of a young Jewish boy, Leo, who lived in Berlin, Germany during the war. They also had the privilege of listening to the first-hand account of Ruth Barnett, who as a Jewish child escaped from Germany using the Kinder transport. Each child added a pebble to a monument which remembers each child who unfortunately was not lucky enough to share their story.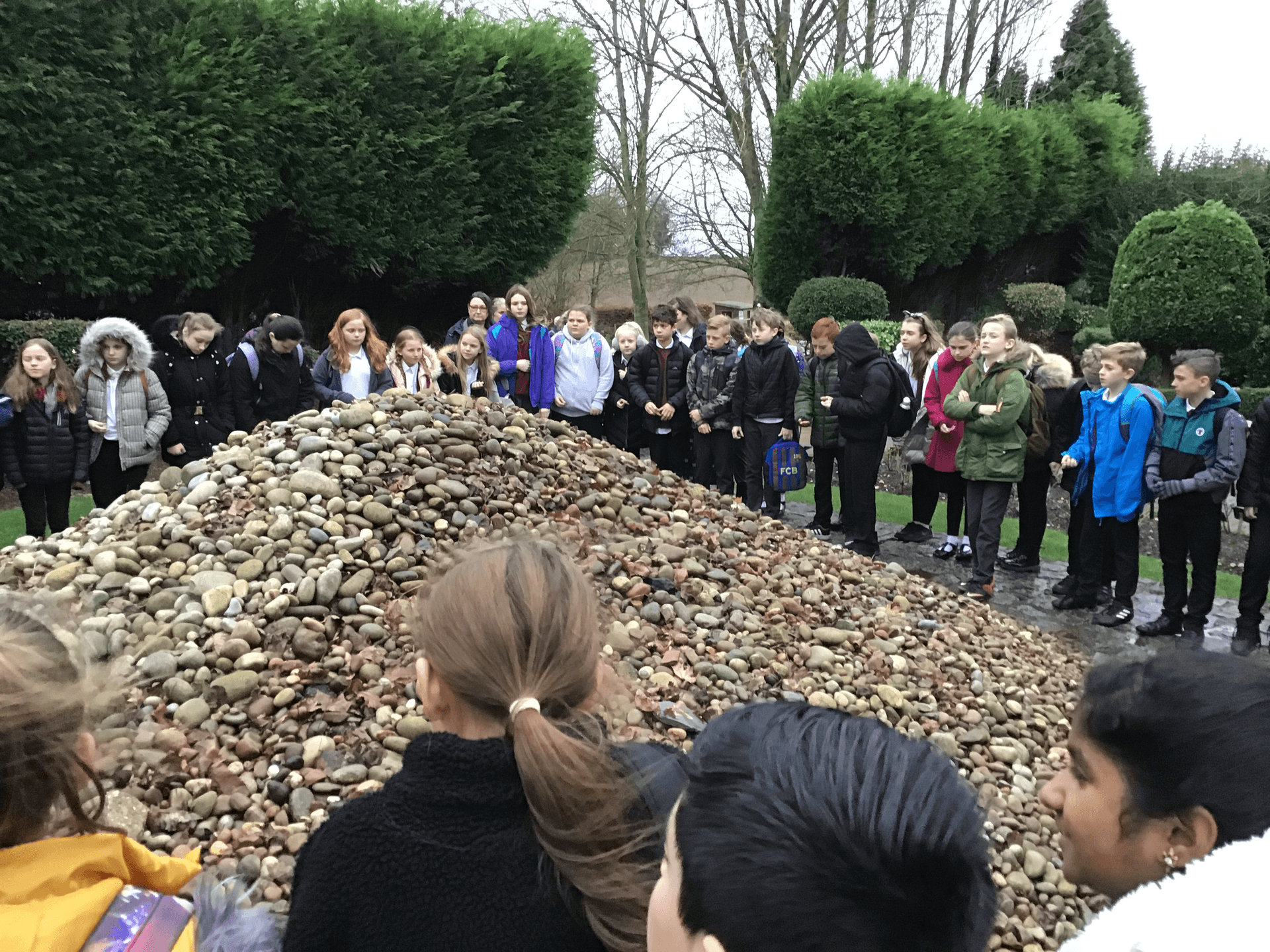 Year 6 Enterprise
On Tuesday 3rd December, Year 6 welcomed over 40 parents to their music enterprise afternoon. The children were brilliant. They had invited Mrs Shaw (music lead) to the event who commented on how mature they were in presenting their learning. Well done! Thank you to all those who attended and a special well done to all those who won the music quiz.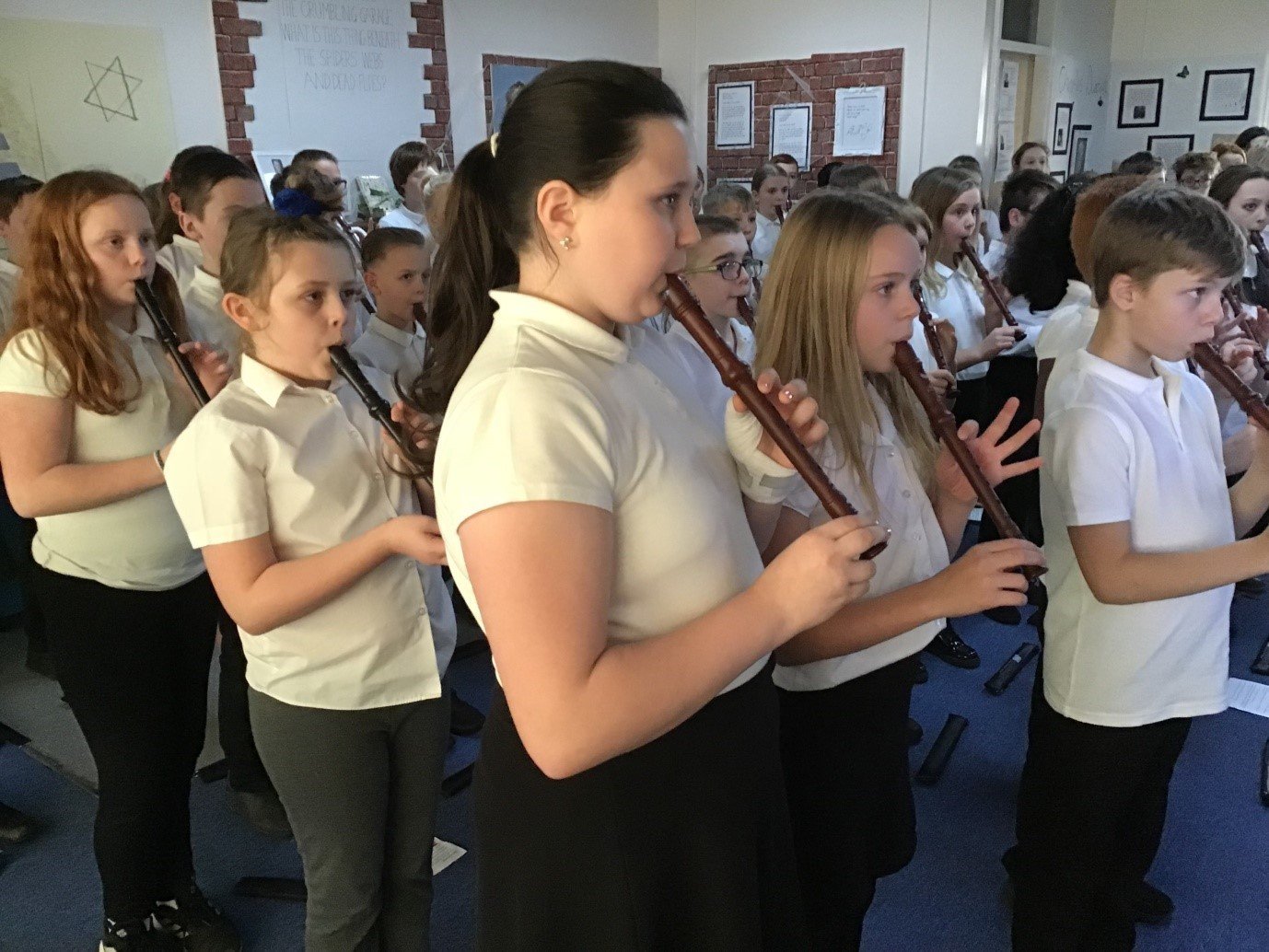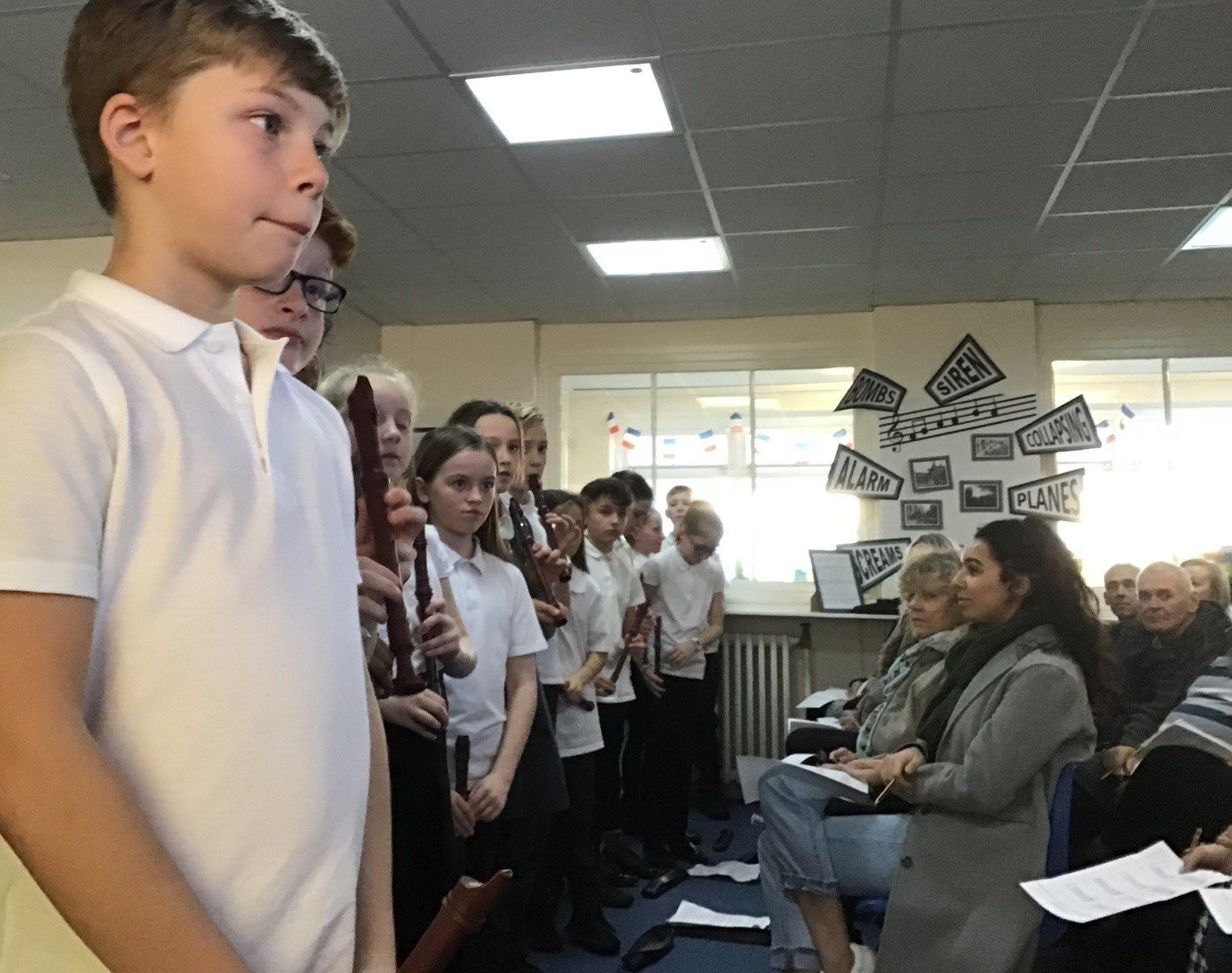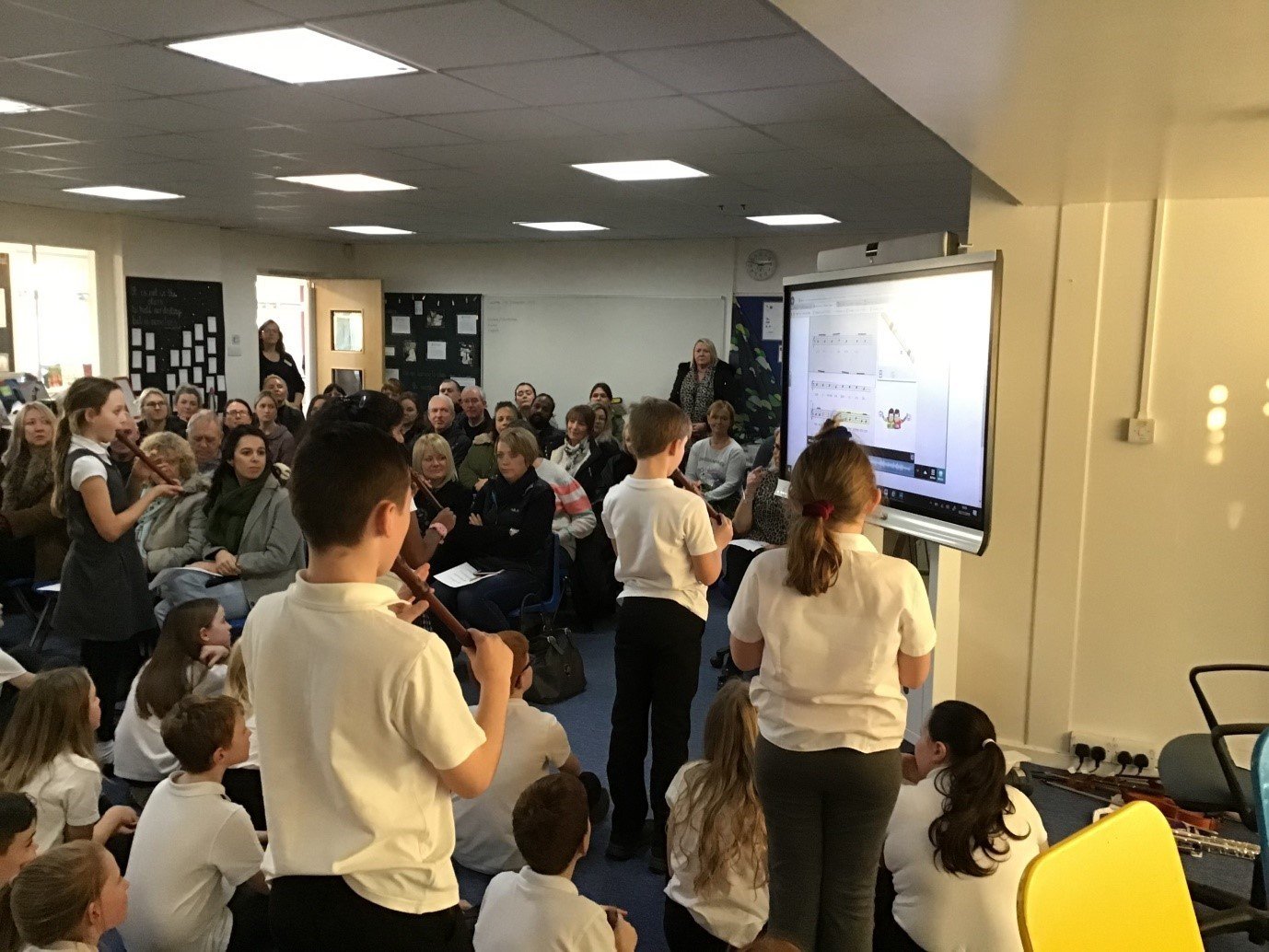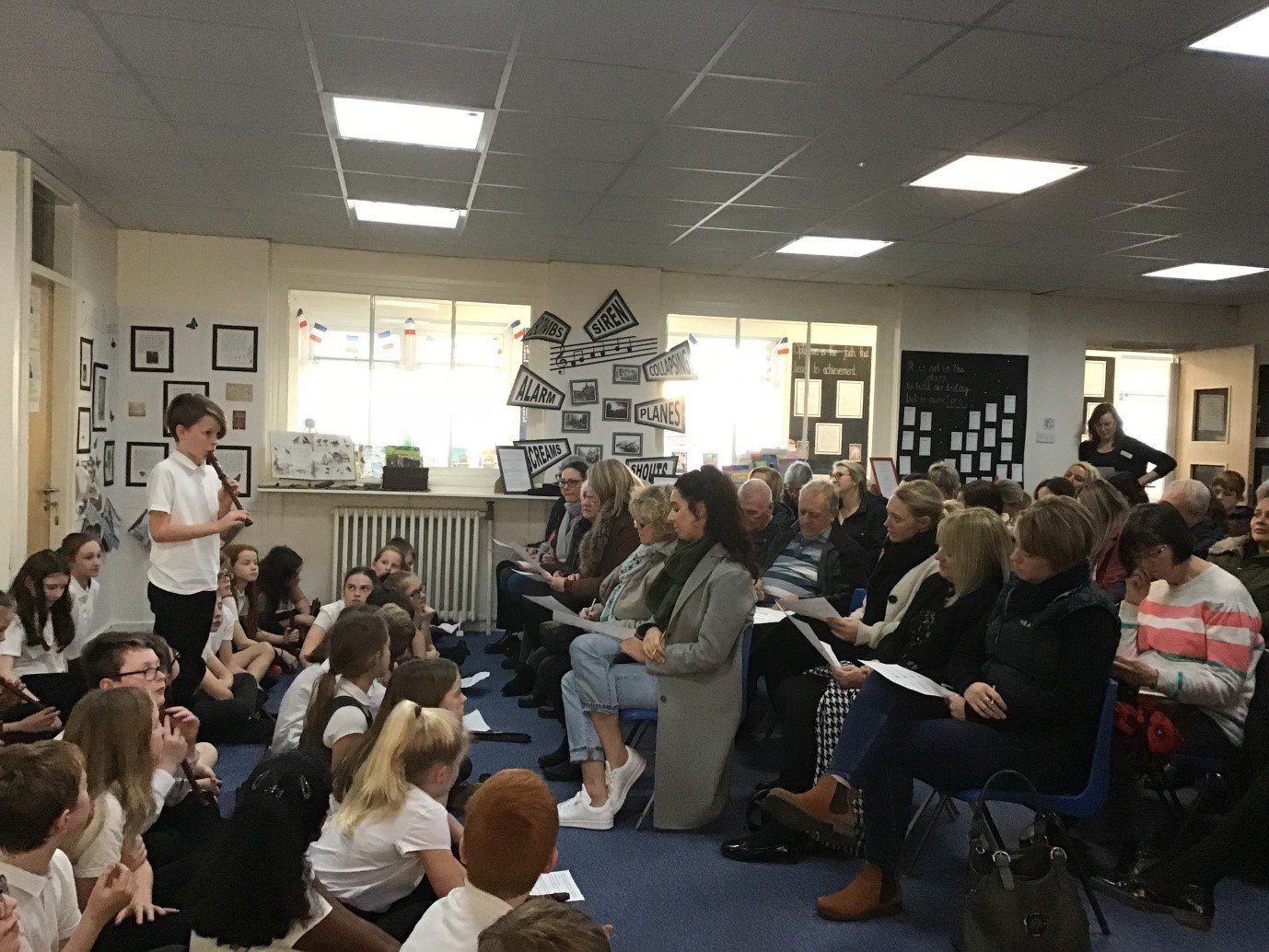 Year 6 - Trip to Kingswood
On the 23rd October, Y6 packed their bags and headed to the Kingswood centre at Dearne Valley to stay for two nights - leaving their parents home alone! Whilst they were there, they had opportunity to take part in a range of exciting, adventourous activities such as the climbing wall, zipwire, high ropes and low ropes. Other activities included nightline, fencing, archery, orienteering, campfire, problem solving and mini Olympics. On Friday 25th October, the children returned and although they were tired and weary, they had all had a fantatsic expereince and many of them were proud to say that they had faced and overcome their fears!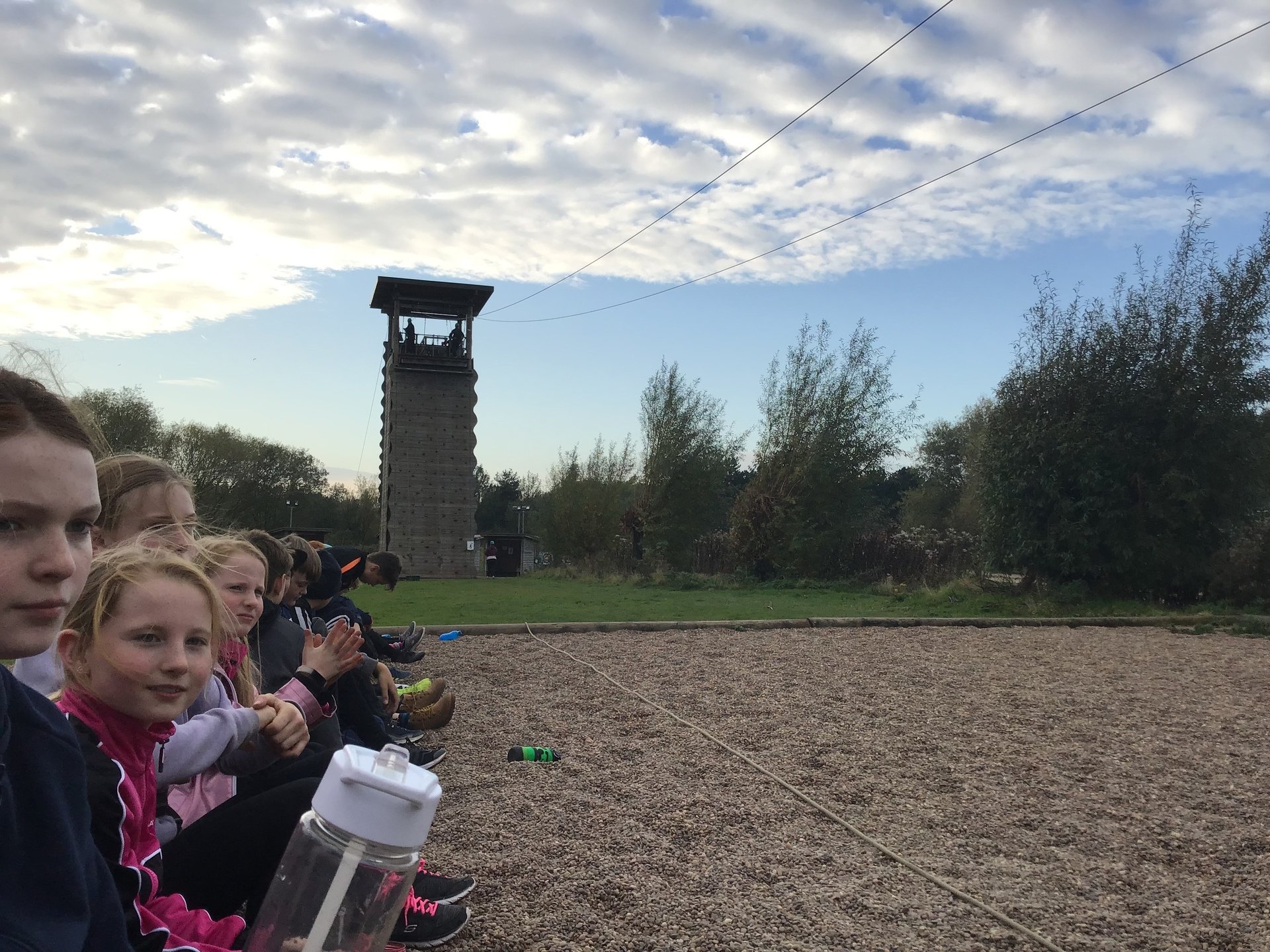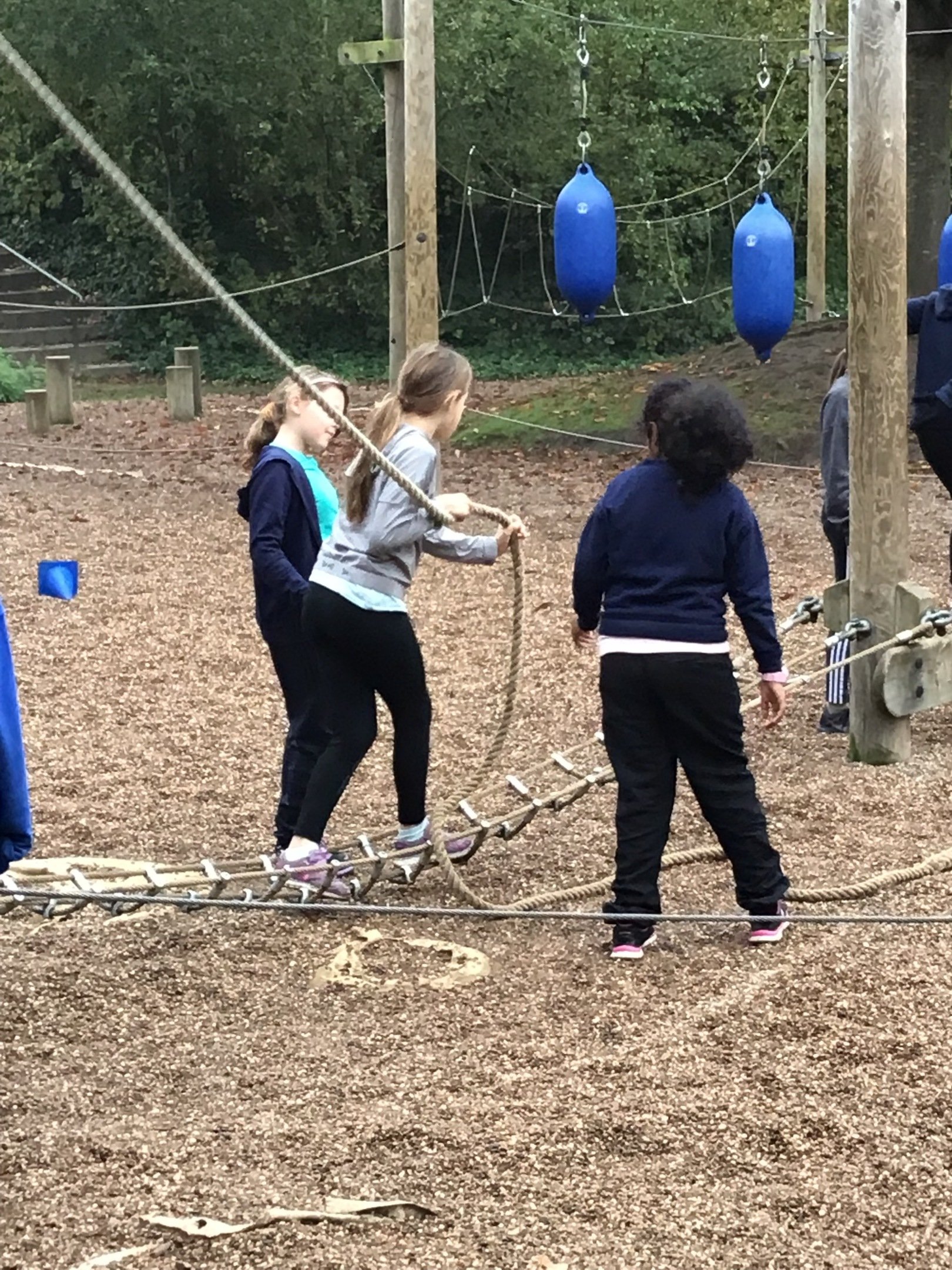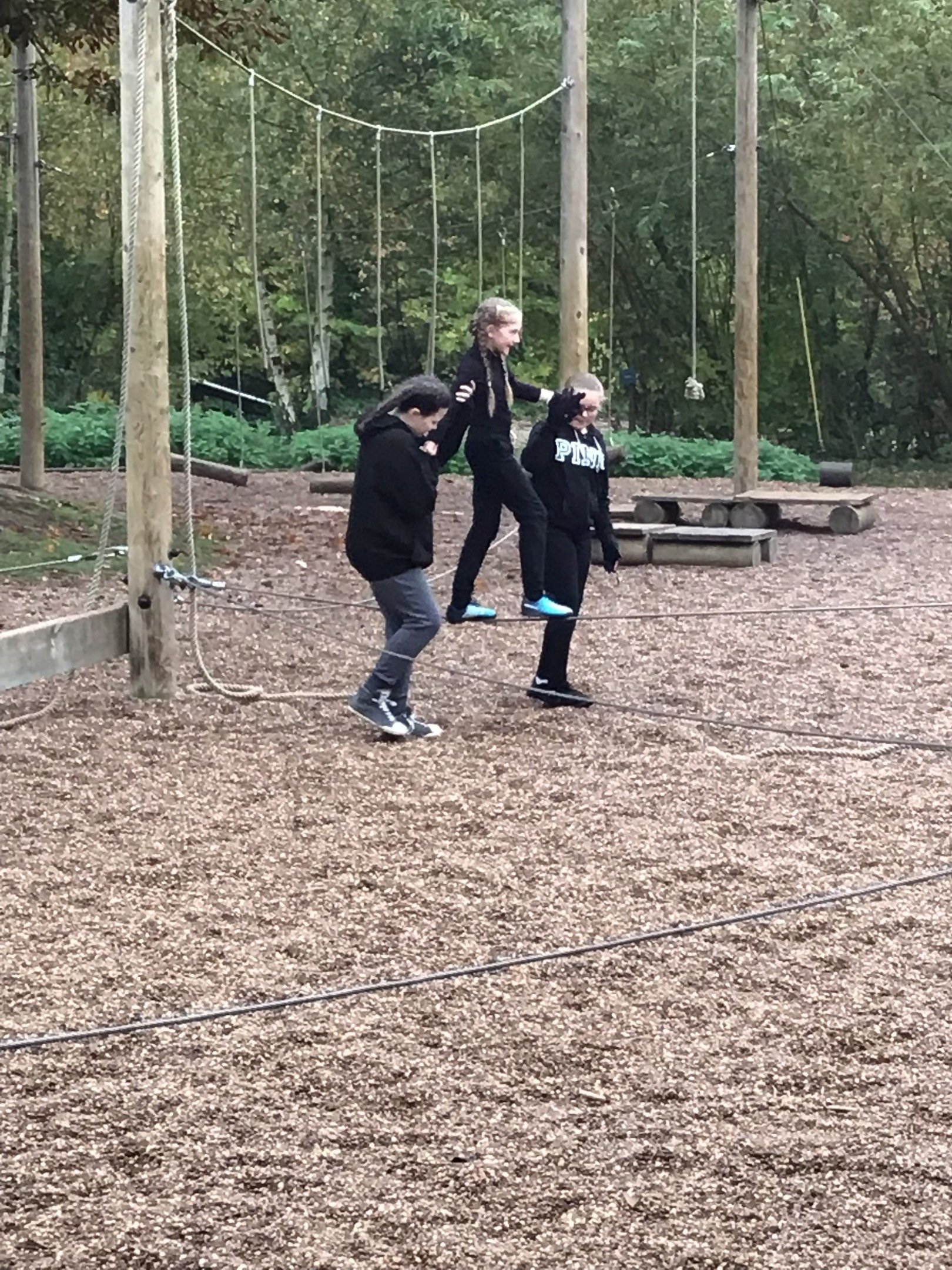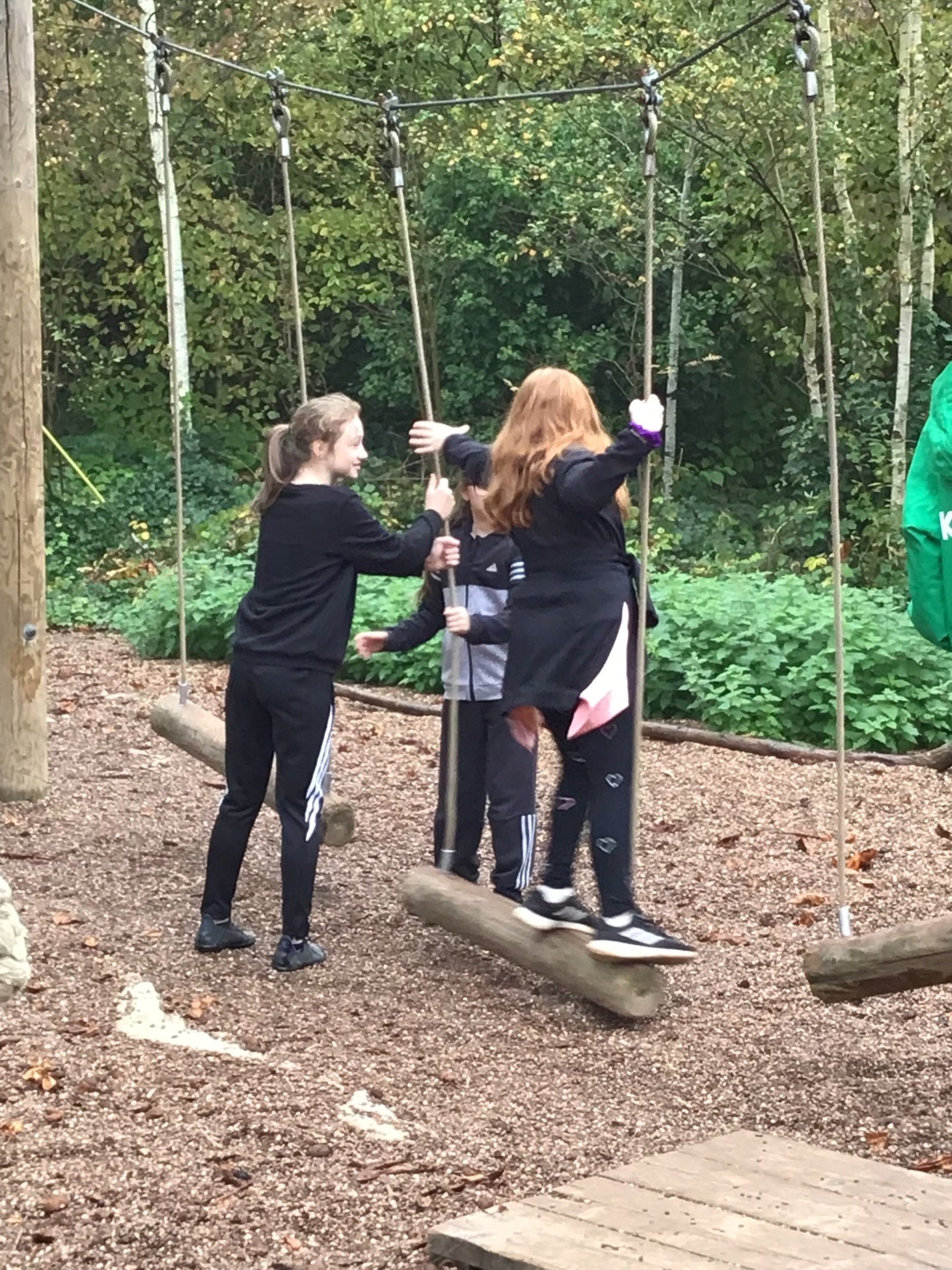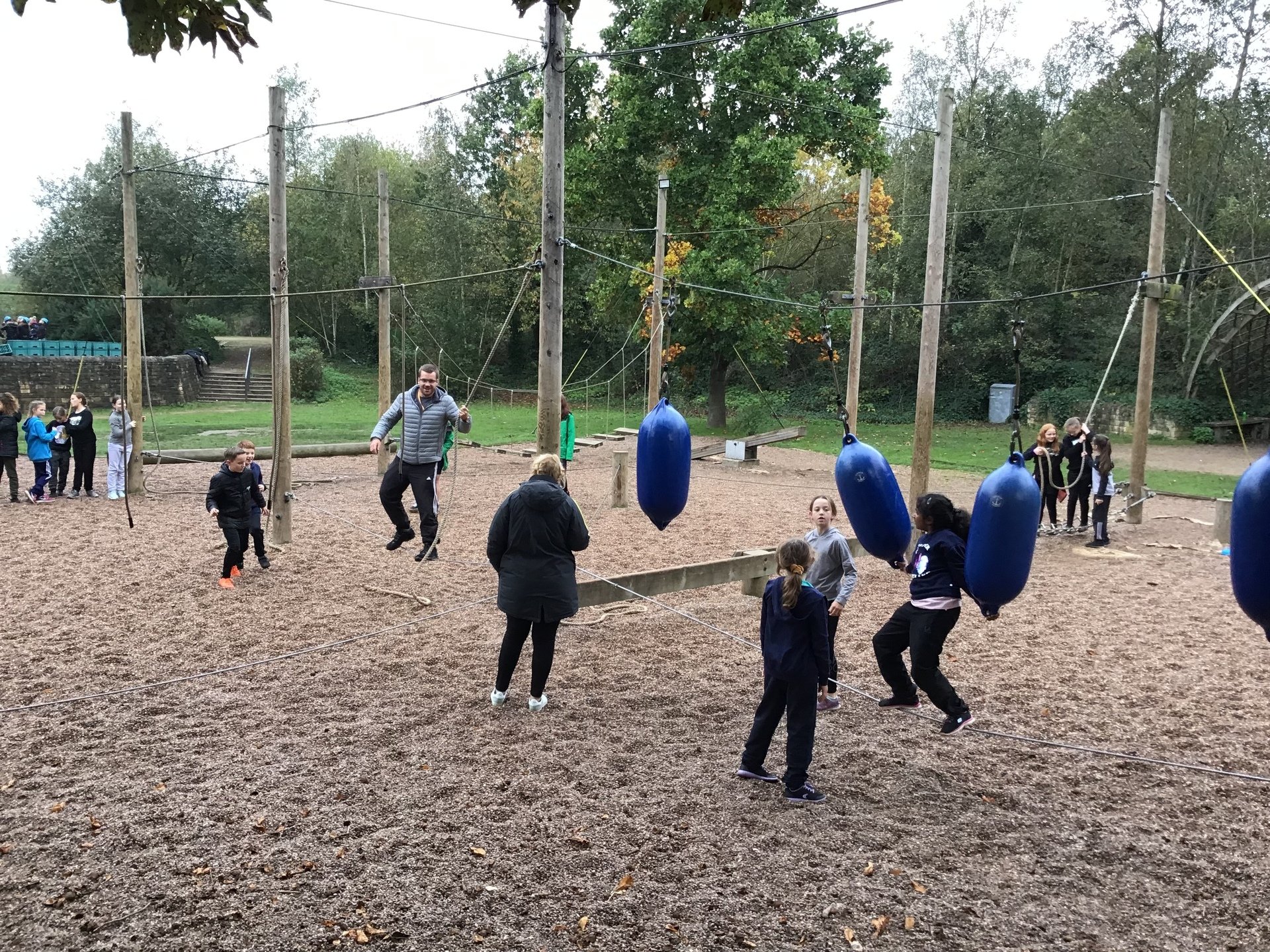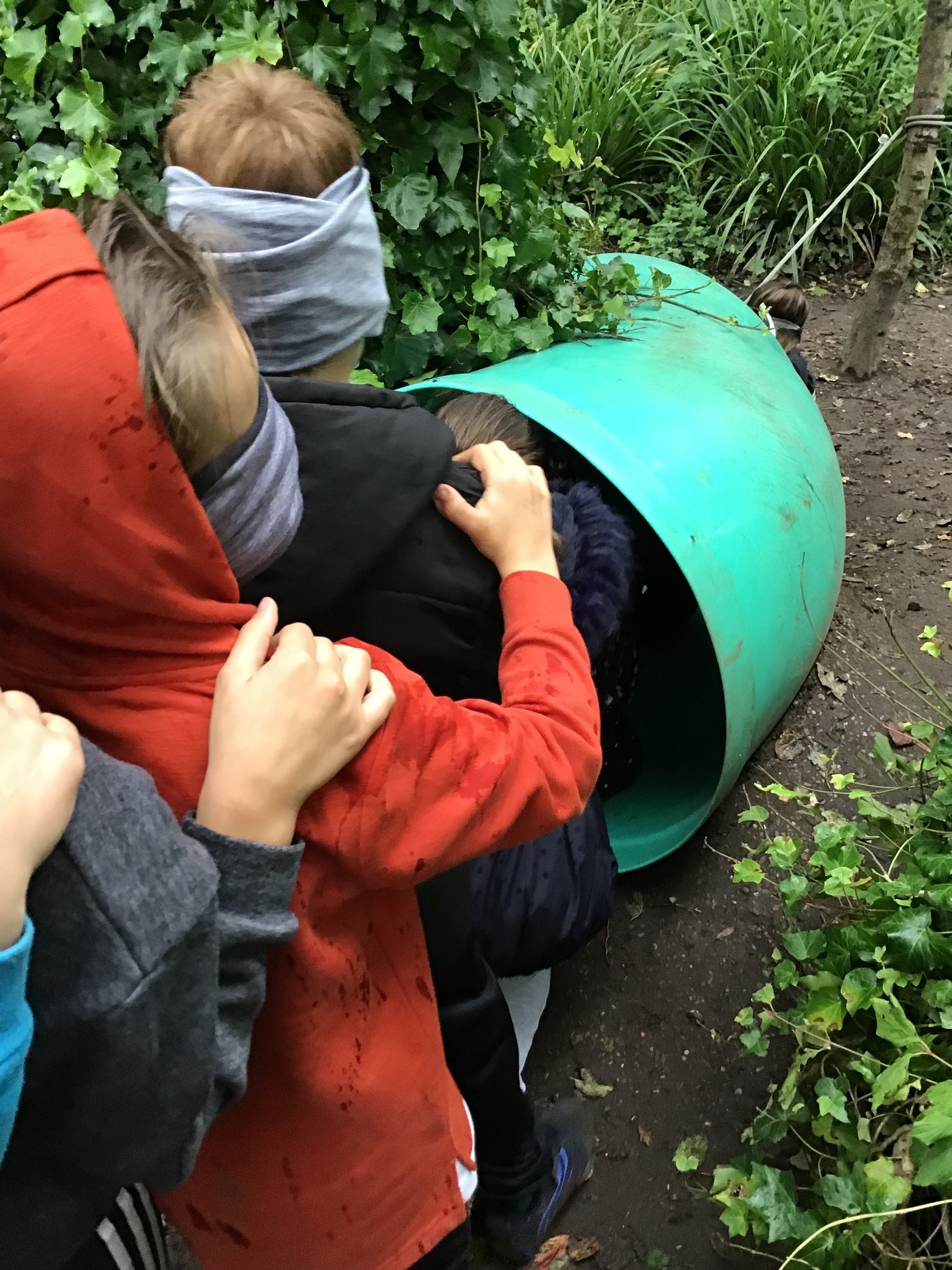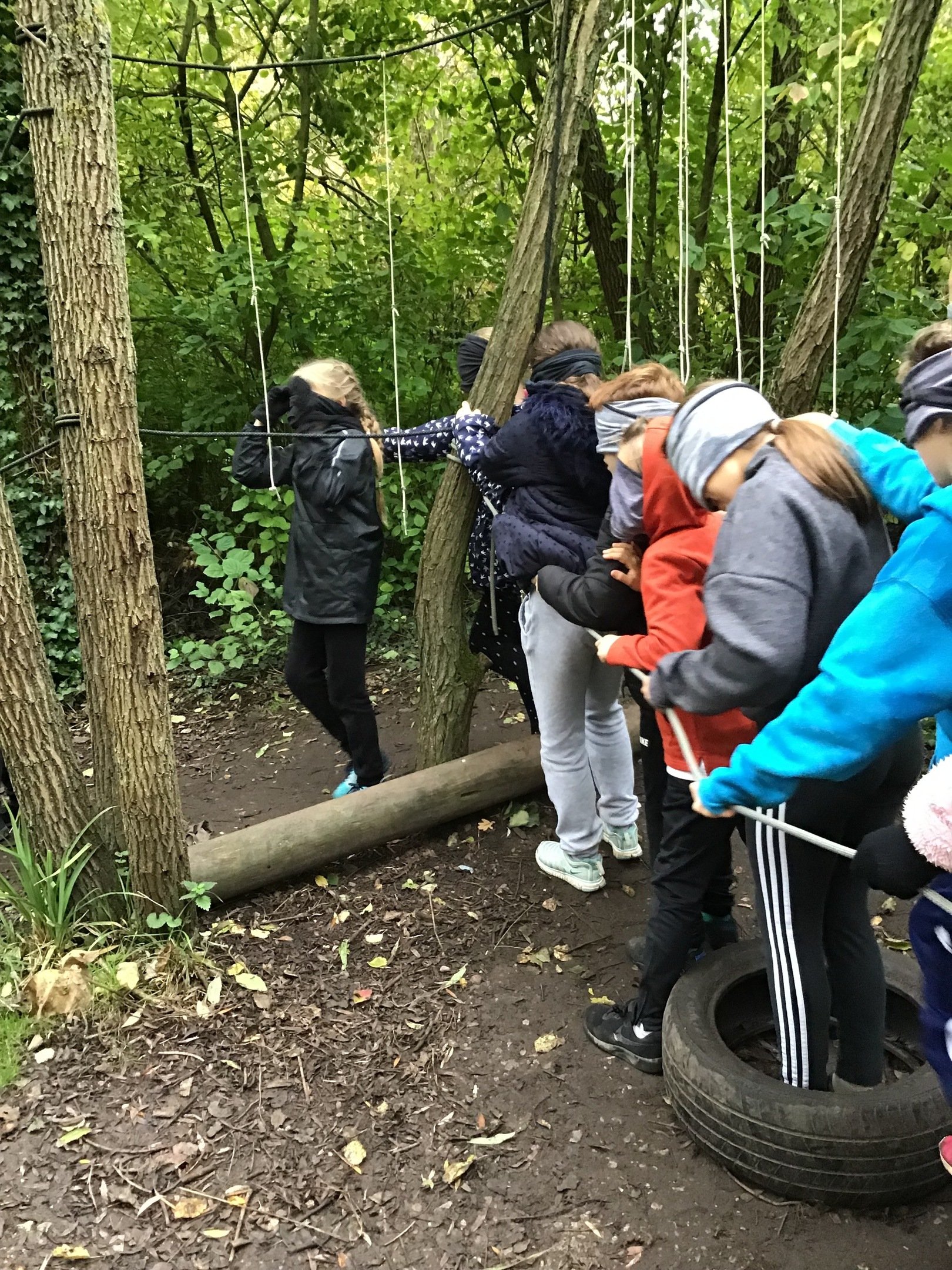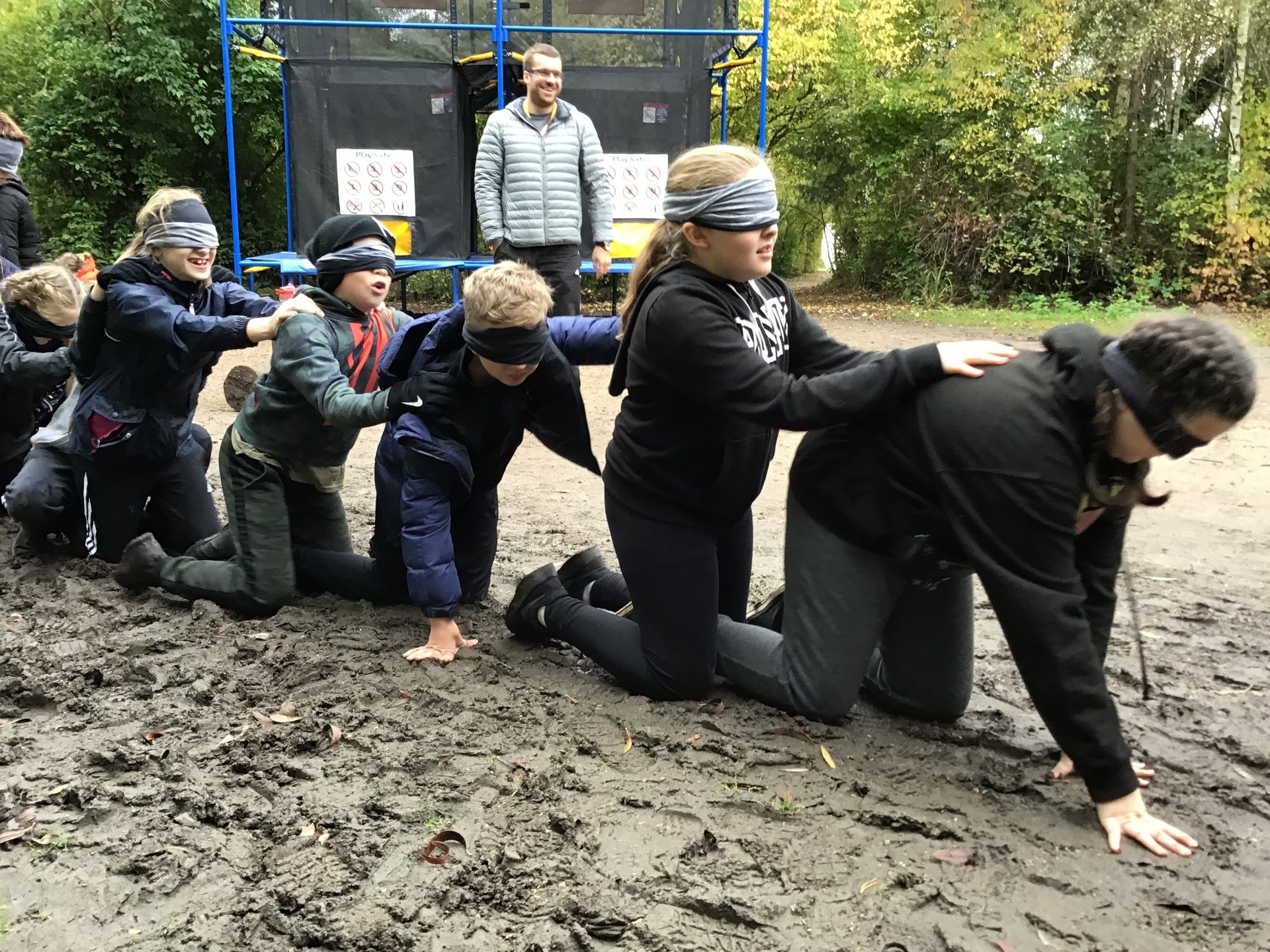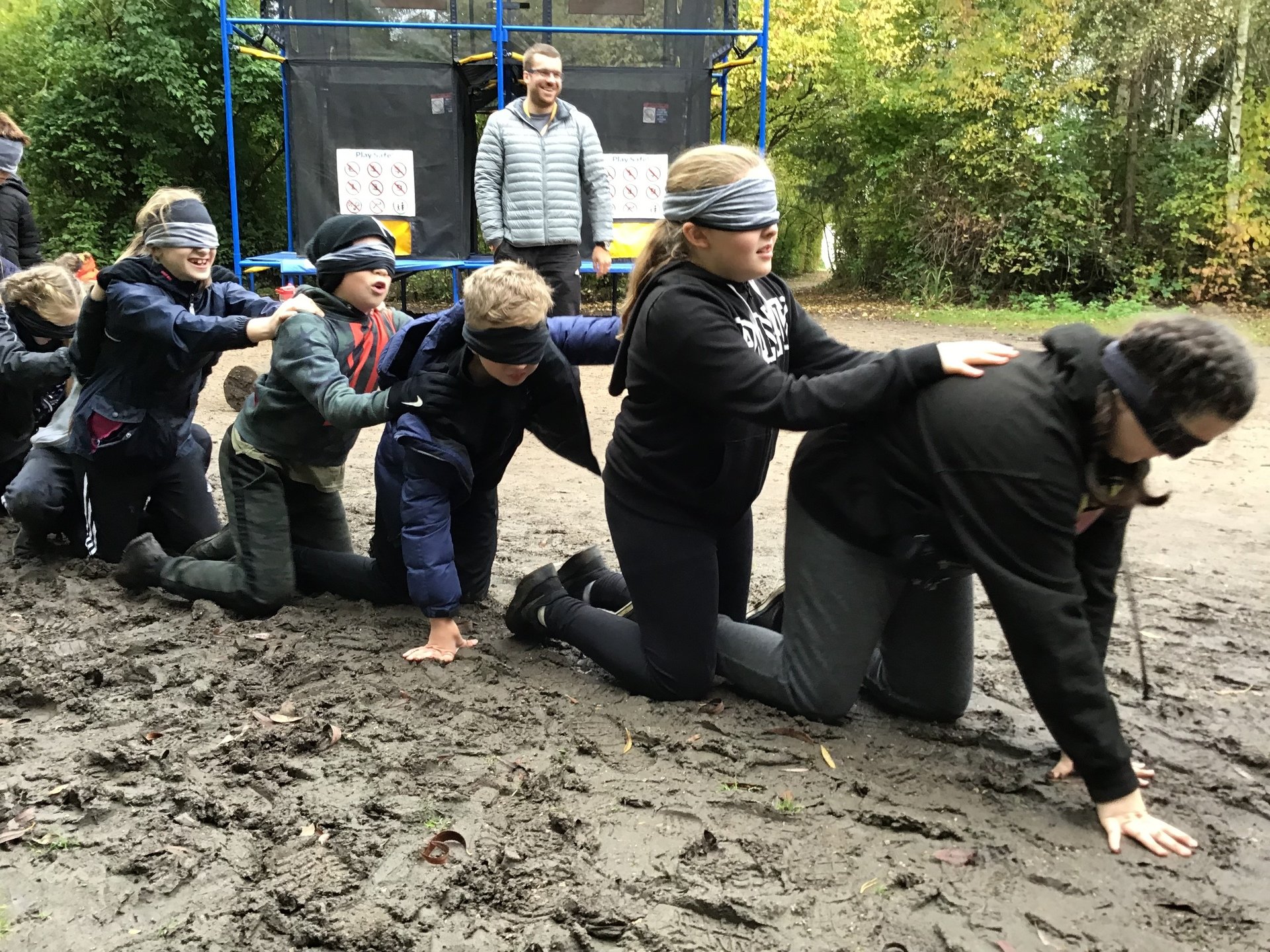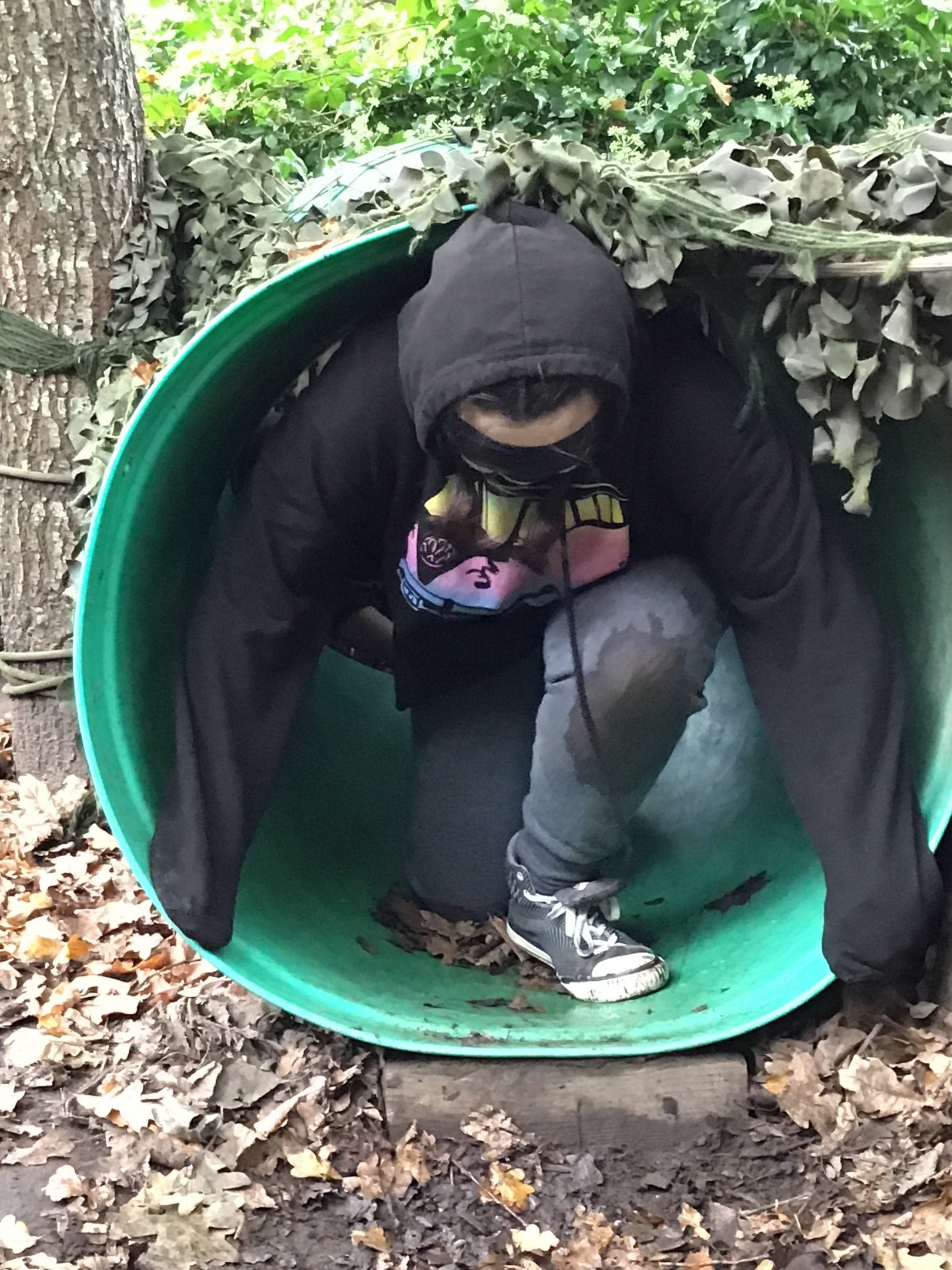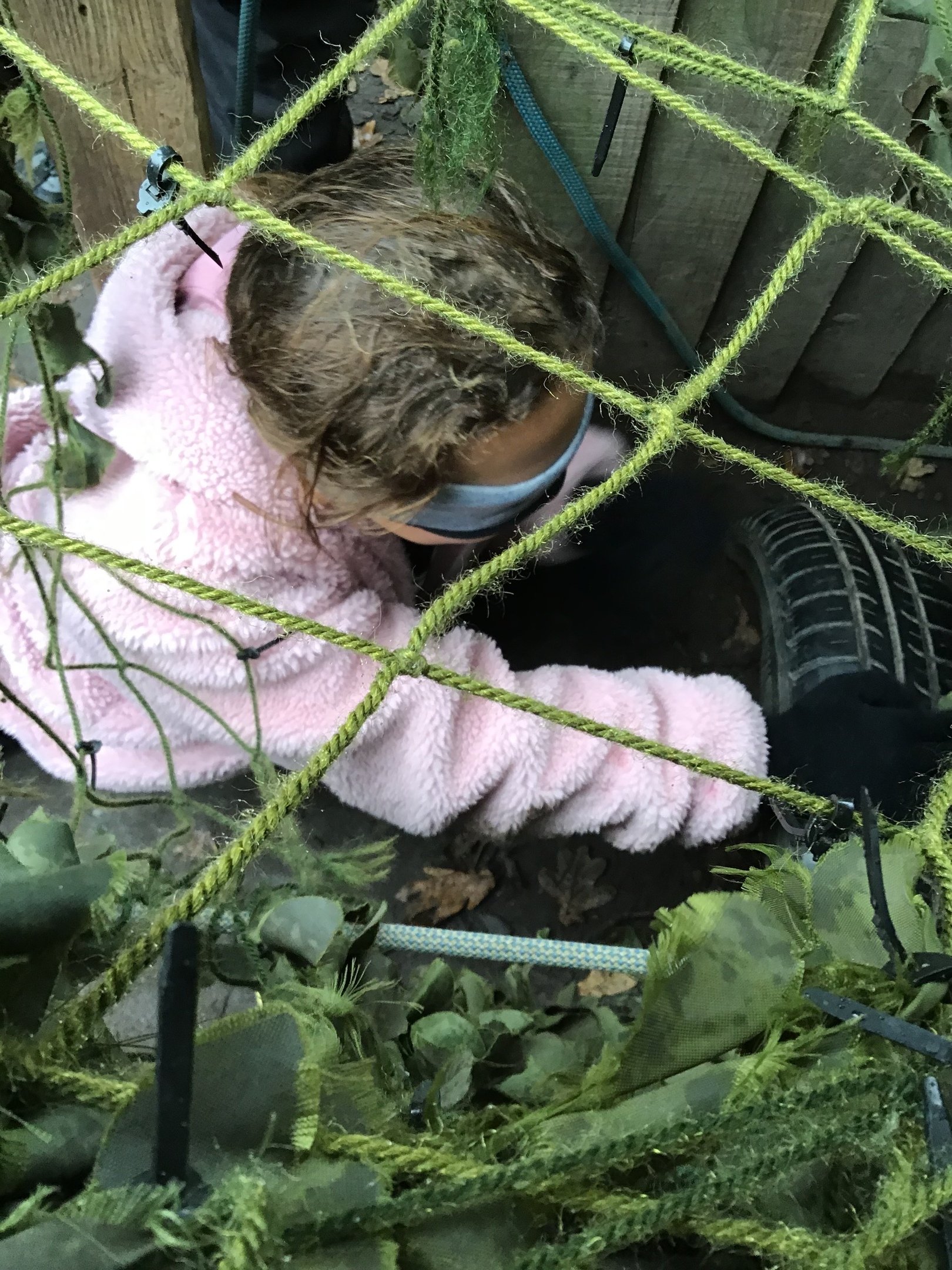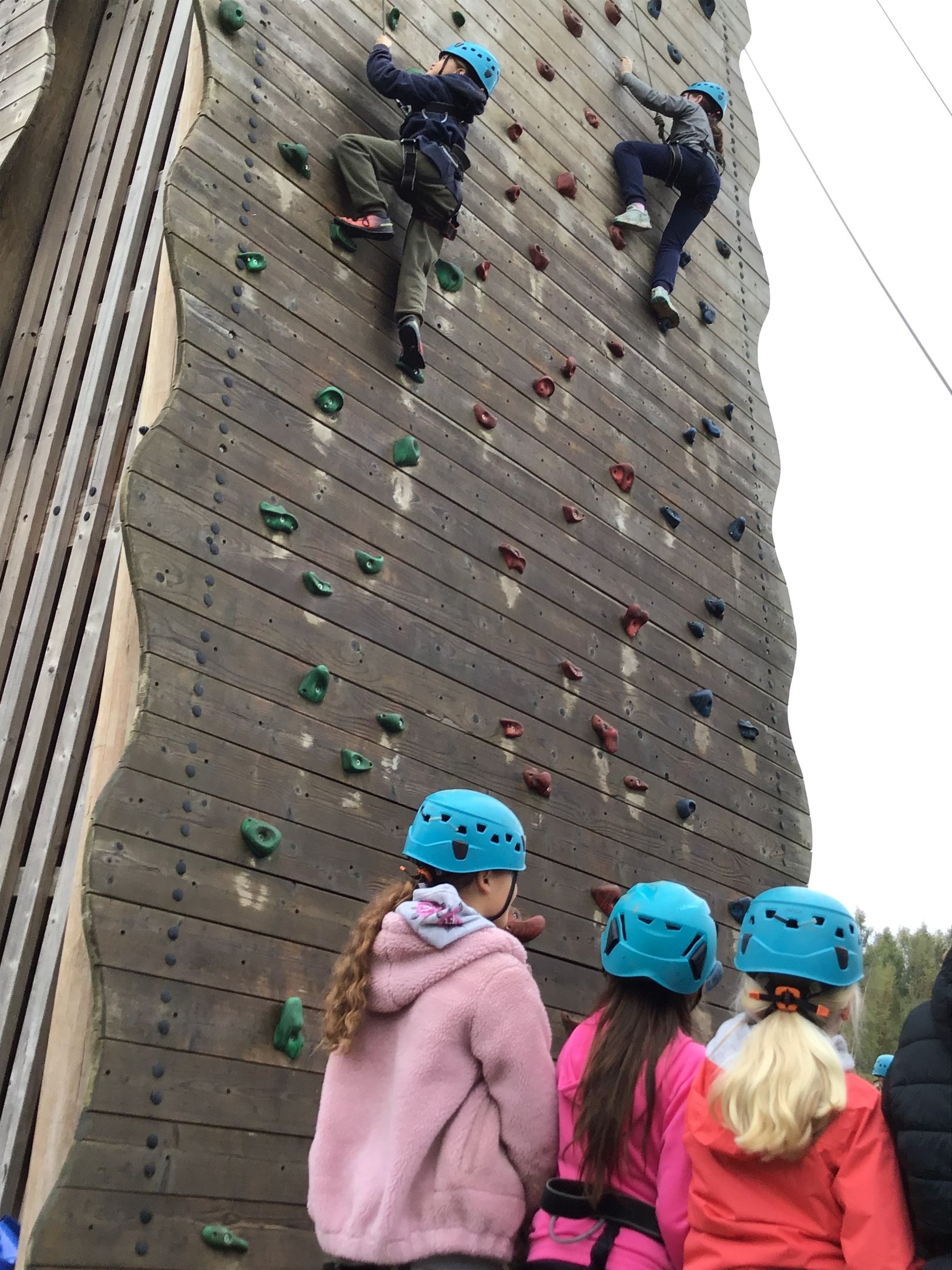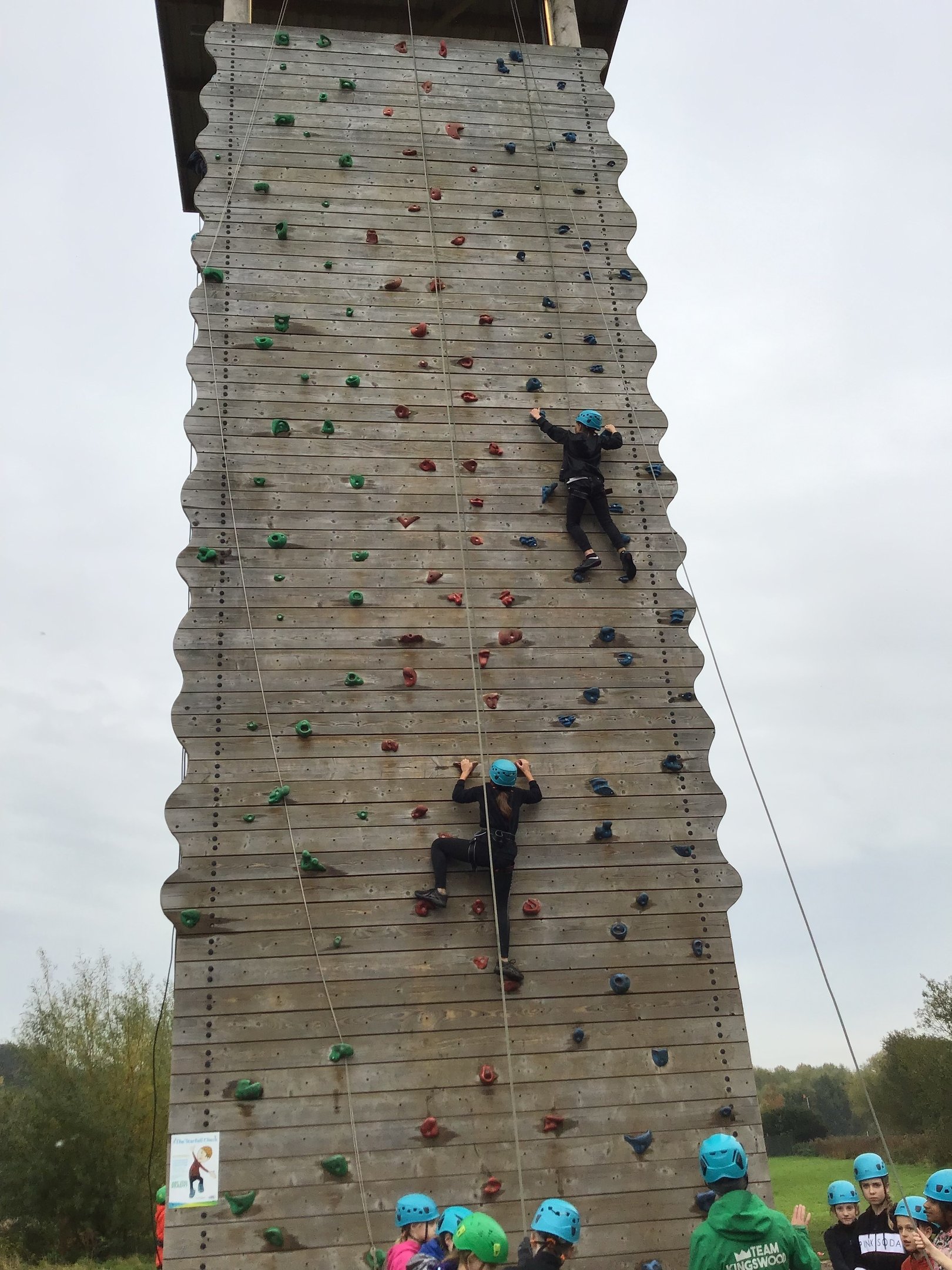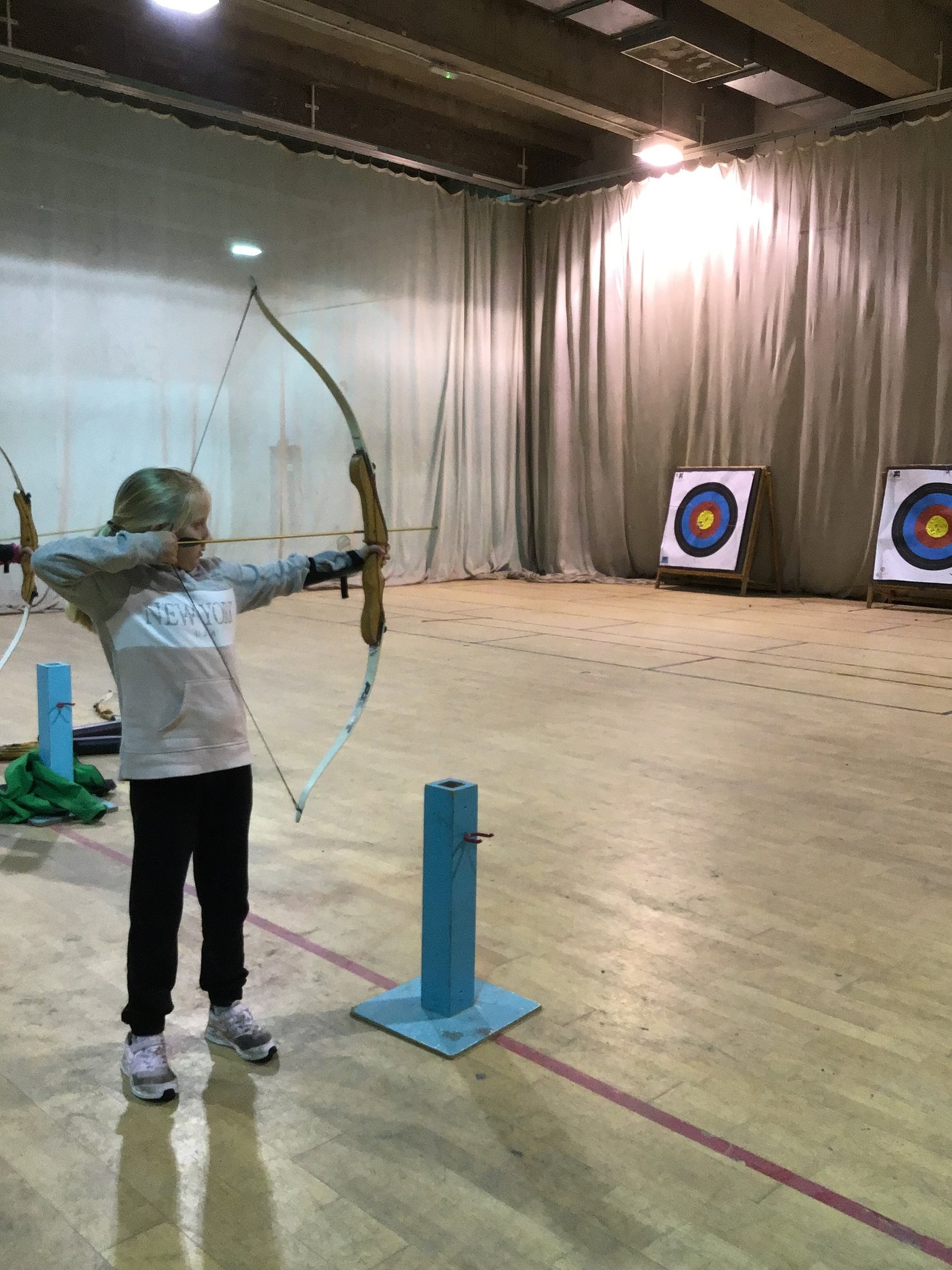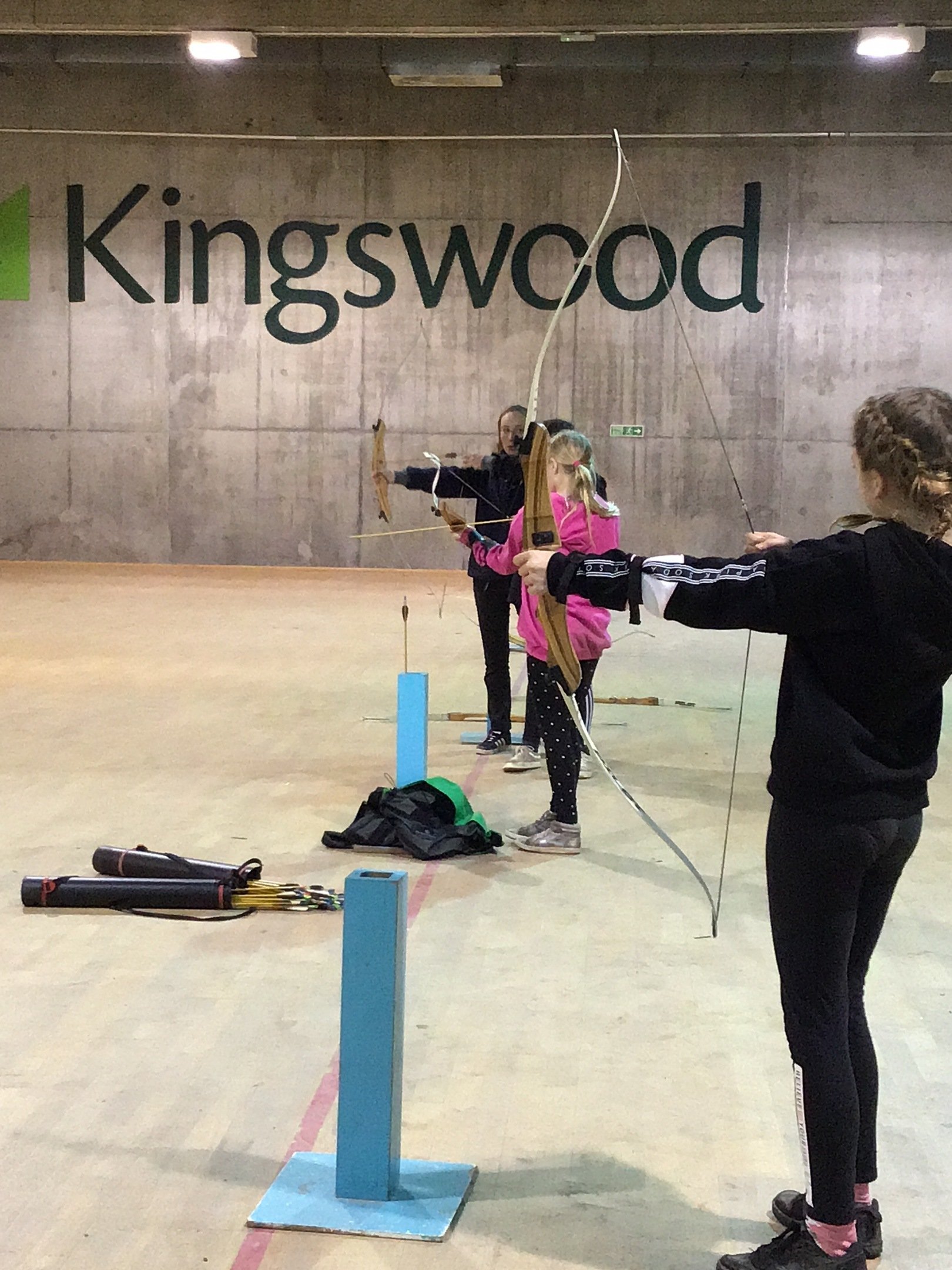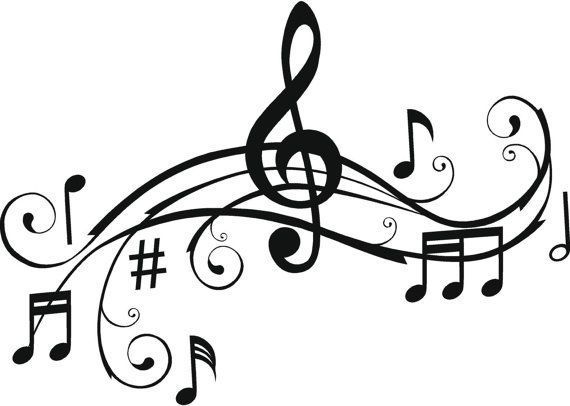 In music, this half term, Year 6 have been learning to play the recorder. They have practised clapping rhythms; consolidated their learning on musical notation (how to read it and write it); learnt which fingers need to cover which holes to play the notes B, A and G and finally they have composed and performed their own tunes.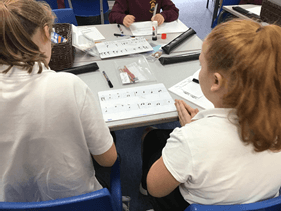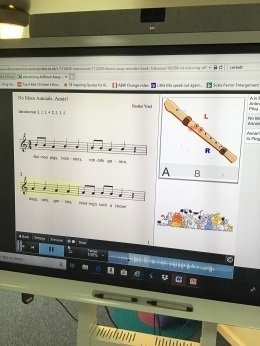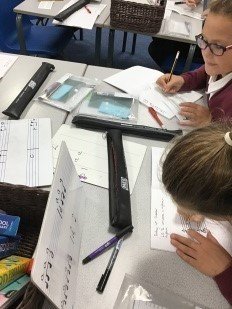 It has not always been easy but they have persevered, and they are looking forward to sharing this learning with their parents in December.