Year 4 news:
Beowulf:
Year 4 have really impressed Mr Burdon and Miss Gibson because they have been thoroughly enjoying our class text Beowulf, and they have been eager to continue reading to find out what happens next.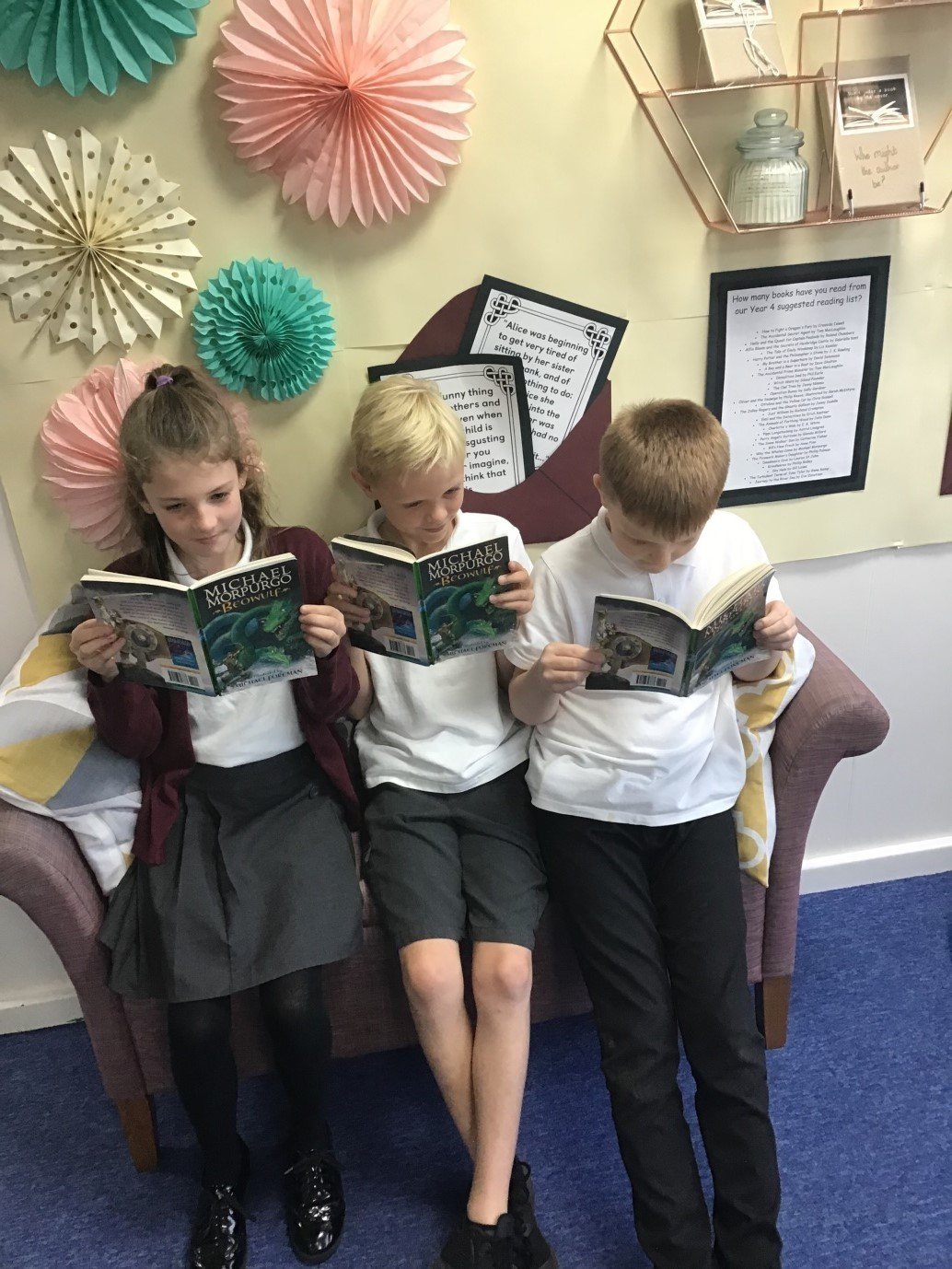 World Maths Day:
Year 4 enjoyed celebrating World Maths Day with Year 6 this week. As part of World Maths Day Year 6 created multiplication games for Year 4 in preparation for our multiplication check in June. Year 4 thoroughly enjoyed collaborating with Year 6 to play these games and have asked to visit again soon!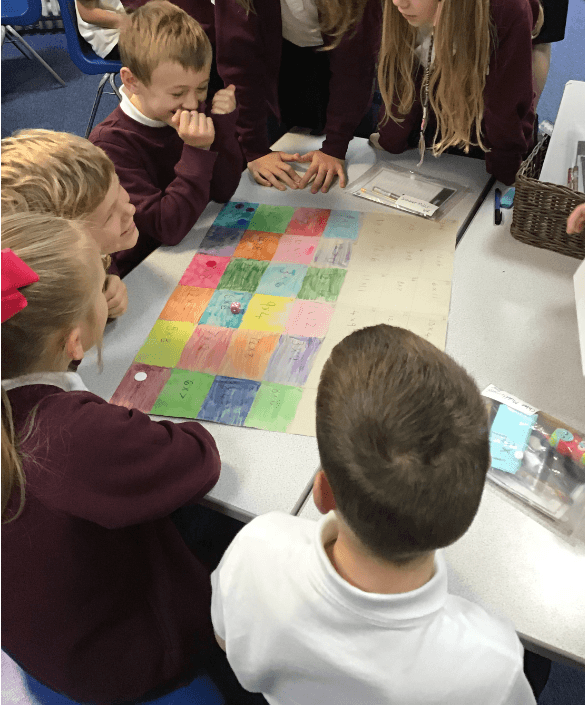 The Jorvik Centre:
On Thursday 12th September, Year 4 visited the Jorvik centre as part of their learning linking to The Vikings. During the day, we learnt about Viking battle techniques and even managed to use the swords and spears! We also learnt about Viking settlements and enjoyed our trip through a Viking village although the realistic smells were not enjoyable. After our ride through History, we were shown how Vikings coins were made and could explore different elements of the museum. After an exhausting day, we fell into our seats on the coach to return home - some of us even managed to catch 40 winks on the way back to school.
Year 4 Parent Maths session:
"On Tuesday 10th September 2019, year 4 enjoyed a successful parent Maths session focusing on the development of problem solving linking to Roman Numerals and multiplication. The children thoroughly enjoyed the Roman Numeral treasure hunt where they needed to convert the years from Roman Numerals. Also, there was a focus on multiplication and rapid recall of the times tables. The children and adults enjoyed making flashcards to help support their learning at home. We hope our adults enjoyed joining our Maths learning.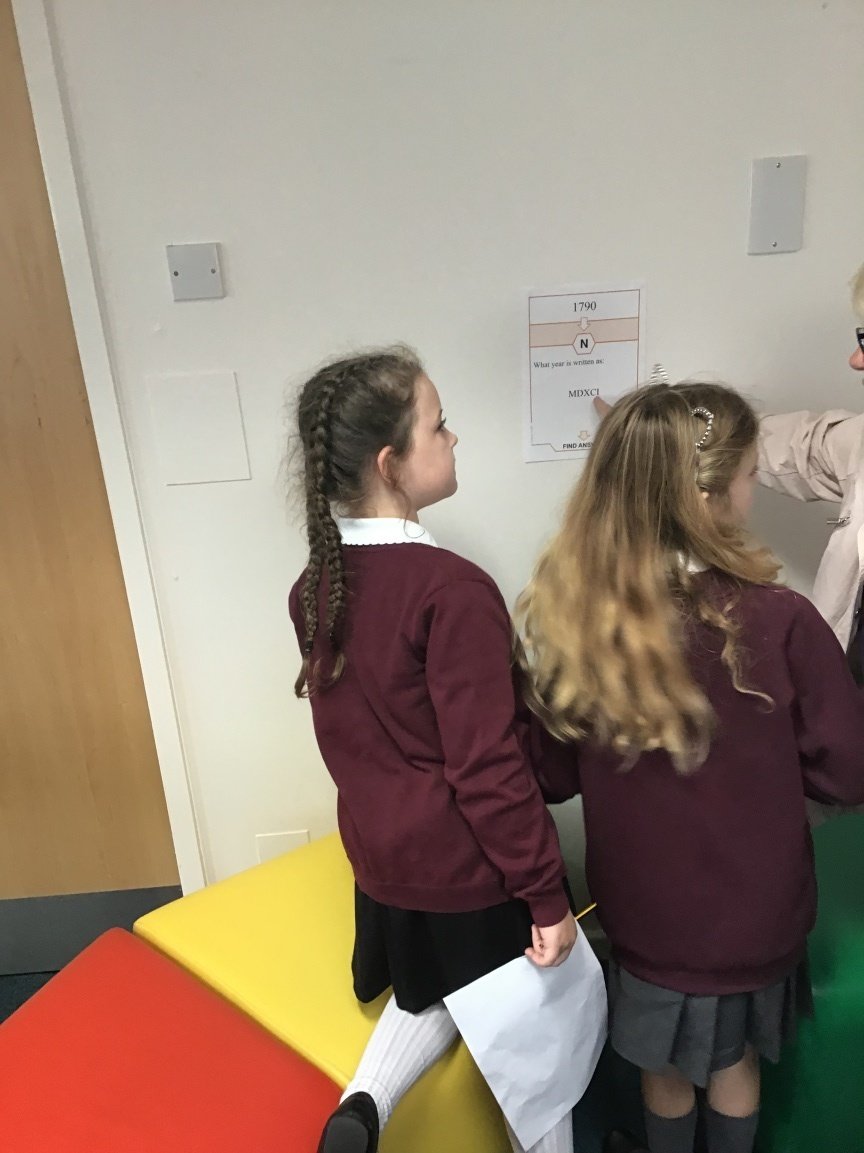 Year 4 Parent PE session:
"On Friday 6th September 2019, year 4 enjoyed a successful parent PE session focusing on the development of problem solving, communication and teamwork. They completed six different activities focusing on a variety of sporting skills whilst developing communication and teamwork. The highlight of the afternoon was 'Red Flag' which is a firm favourite of the children in year 4. As they have started a new year, it was agreed that it is important to work collaboratively to ensure we can all achieve our goals and targets set in year 4. More than 25 parents/carers attended the event, and we would like to thank them all for attending and participating in our PE session. We hope they had as much fun as we did!"