March Newsletter 2021

We are so pleased to have been able to welcome everyone back to school this month!
The children have settled back into our school so well and we have been delighted to see all the children reconnecting with one another, both in the classrooms and on the playgrounds; it has been lovely to fill the school with smiles and hear laughter coming from all parts of the school. The children have demonstrated their skills of resilience and perseverance over recent months, and we should all be very proud of them.
Last week, we all enjoyed a 'Superhero' themed day to raise money for Comic Relief on Red Nose Day. It was fabulous to see the children (and staff) dressed up as their 'everyday heroes' as well as their 'superheroes' – whether this be family members (parents and grandparents) or members of the emergency services. Our school raised £ 549.30 and we want to thank every single member of our community for supporting us in raising this money!
This month we have also celebrated World Book Day, and French Day and the children have certainly enjoyed these events to raise the profile of reading and French in our school.
Start and end of the school day
The one-way system continues to be working well currently, although we are aware that at times allowing 470 children to enter and exit the school grounds can be very busy. We have carefully staggered the times to promote the safety of all, so that reduced numbers of parents are on the premises at any one time – please ensure you arrive to school at the correct times – arriving just 5 minutes too early (or too late) can have a significant impact on possible congestion on the school site.
Park safely
Please could I also ask that anyone dropping off or collecting children park considerately for our neighbours and not block any drives of local residents.
The 'school keep clear' markings outside the school and car park entrance are no stopping areas and must not be used as drop off points for the safety of all road and pavement users.
I have received a letter from the council's enforcement team informing me that Doncaster Council are introducing camera enforcement outside our school, along with 7 other schools across Doncaster, to promote a safer environment around school gates by reducing congestion. I have been advised that these cameras will be operated during school times from 12th April 2021 and will only be used for enforcement purposes on the keep clear restriction and any nearby clearway bus stops. Residential properties will be obscured by a private filter, and only trained Civil Enforcement Officers will review the footage to action.
Keep informed - School Website / School Jotter App
Our School Jotter app is the main source of all our school communications so please make sure you have downloaded this app. All notices are posted on here, and you will be alerted on the app when anything is posted.
The calendar on the school website
https://www.warmsworth.doncaster.sch.uk/calendar-1 details a wealth of information: all school events, school start and finish times, PE timetable, outdoor learning days, term dates for this year and next year, and also information regarding leave of absences.
To download the School Jotter app you can scan this QR code if you are an iOS user: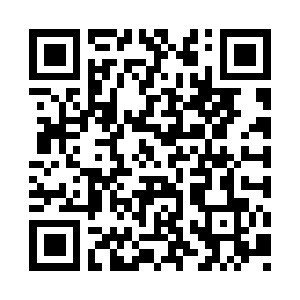 To download the School Jotter app you can scan this QR code if you are an android user: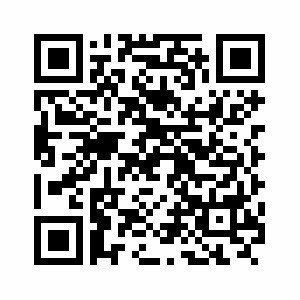 When you open the app, simply search for your school in the top search box typing in your school's name or postcode. Then select your school from the list. Once you have chosen the school, it will always load first when opening the app.
PE
We have decided that we are going to continue asking children to come into school in their PE kits for the foreseeable future. Please could we ask that children wear suitable PE kit – dark coloured shorts, leggings or jogging bottoms, with a plain white t-shirt, and a school sweatshirt or dark-coloured sweatshirt for cooler days please.
Parent's Evenings
We have taken the decision to postpone our parent's evenings for this term for 2 weeks and are now planned for Tuesday 4th and Wednesday 5th May 2021 to ensure we can provide you with the best feedback we can. The original dates were just after the Easter holidays and we didn't feel this would give the children enough time to give you the most accurate information. We will be running these parent's evenings virtually, as we did in the autumn term and you will have the opportunity to choose between a video call, or a telephone call, as previously. Further information about booking times will be shared after the Easter holidays.
Extended Schools
Extended schools are due to recommence after the Easter break and some have been rescheduled from earlier in the year. Please see our school website for more details
https://www.warmsworth.doncaster.sch.uk/parents/school-meals
School meals
We are pleased to see that more children are now taking a school meal. Please remember that is your child wishes to change from a packed lunch to a school meal, or vice versa, one week's notice is required to enable sufficient time for ordering of food.
Covid testing
We have been made aware that the symptoms of Coronavirus in children are becoming more varied and in addition to / instead of a high temperature, new continuous cough, loss or change to sense of taste of smell, may include sore throat, headache, sickness or stomach ache, runny nose or sneezing. If you, or any member of your household have any additional symptoms it is important that that person arrange to have a PCR Covid test at a testing site. When completing the form you will be asked 'Why are you getting tested?', when completing this section, please select: 'My local council or health protection team has asked me (or someone I live with) to get a test, even though I do not have symptoms'.
The government is encouraging twice-weekly testing using rapid Lateral Flow Tests for all families and households with primary, secondary school and college aged children and young people, including childcare and support bubbles. Twice-weekly testing is also offered to adults working in the wider school community, including bus drivers and after school club leaders. These rapid Lateral Flow Tests are now available to anyone who is asymptomatic (no symptoms) for individuals to be tested twice a week.
You can access testing sites in Hexthorpe, Stainforth and Conisbrough to be tested using these Lateral Flow Devices or these test can be collected for use at home from the testing sites at Doncaster Sheffield Airport or Chappell Drive Car Park.
Please follow the latest link for details of testing sites and opening hours:
https://www.doncaster.gov.uk/services/health-wellbeing/covid19-testing
We are aware that there is some confusion about testing, as the use of Lateral Flow Devices are more readily available.
Rapid Lateral Flow Devices / Tests are ONLY to be used if the person who they have been assigned to, or a member of the household, is asymptomatic and are NOT to be used if someone is the person is displaying symptoms; anyone displaying symptoms must book a test at one of the symptomatic testing sites https://www.gov.uk/get-coronavirus-test or order a home test kit online or by calling 119.
Financial Assistance
Doncaster Council have informed us that Free School Meal children may apply for help towards their energy costs (gas and electric) through the Covid Winter Grant. Whilst duplicate applications are not permitted, if you think you may be eligible, and have not yet applied, the link to the application and further information is:
https://www.doncaster.gov.uk/doitonline/apply-for-a-covid-winter-grant
Contact Details
To support us in being able to contact you in an emergency and remain GDPR compliant, please inform the school office of any change in address and/or contact numbers asap.
Staffing Update
This term we have said goodbye to Mrs Mallin and Miss Pigeon, two of our midday supervisors and support staff team and Mrs King, who was covering in the school office. After Easter, we will be welcoming three new members of our staff to the support staff team, to meet the needs of our children – Mrs Featherstone, Miss Simpson and Mrs Canavon.
And finally …
As we are about to embark on the Easter holidays, I would just like to express a huge thank you to all our children, staff, parents, governors, family members and friends on behalf of all the staff at Warmsworth Primary School. Your continued support in making the current circumstances the best they can be for the children of Warmsworth Primary School is greatly appreciated.
Take care and have a relaxing Easter break!
We look forward to seeing you all when school re-opens on Monday 12th April 2021.
Diary Dates
| | | | | |
| --- | --- | --- | --- | --- |
| Fri | 26 Mar | 3:30pm | All Years | School Closes |
| Mon | 12 Apr | 8:50am | All Years | School Open |
| Mon-Tues | 19-20 Apr | 3:30pm-6:00pm | All Years | Parents Evening |
| Thur | 22 Apr | All Day | All Years | Class Photographs |
| Mon | 3 May | All Day | All Years | School Closed – Bank holiday |
| Tue | 4 May | 8:50am | All Years | School Open |
| Tue | 4 May | 3:30pm-5:30pm | All Years | Parents Evening |
| Wed | 5 May | 3:30pm-5:30pm | All Years | Parents Evening |
| Throughout May | KS1 | SATS | | |
| Mon | 24 May | TBC | F1AM | Sports Day |
| Mon | 24 May | TBC | F1PM | Sports Day |
| Mon | 24 May | TBC | F2 | Sports Day |
| Tue | 25 May | TBC | Yr 1, 2 & 3 | Sports Day |
| Wed | 26 May | TBC | Yr 4, 5 & 6 | Sports Day |
| Thur | 27 May | TBC | TBC | Reserve Sports Day |
| Fri | 28 May | 3:30pm | All Years | School Closes |
| Tue | 8 June | 8:50am | All Years | School Open |
| Tue | 8 June | 4:30pm | TBC | New F1 Parents Meeting |
| Wed | 9 June | 4:30pm | TBC | New F2 Parents Meeting |
| Tue | 15 June | 10:15am & 1:15pm | TBC | New F1 Parent & Child Meeting |
| Wed | 16 June | 10:15am & 1:15pm | TBC | New F1 Parent & Child Meeting |
| Fri | 25 June | All Day | All Years | Multi Faith Day |
| Mon | 28 June | 2:45pm-3:30pm | KS2 | Guitar Concert |
| Wed | 30 June | 2:45pm-3:30pm | KS2 | Music Concert |
| Fri | 9 July | 2:30pm-3:30pm | All Years | Class Swap/Reports Out |
| Fri | 16 July | 3:30pm | All Years | School Closes |
Newsletters September 2020 to August 2021
Newsletters September 2019 to August 2020