Foundation 2 news:
Christmas 2019:
F2 enjoyed putting their Christmas jumpers on for Christmas Jumper day.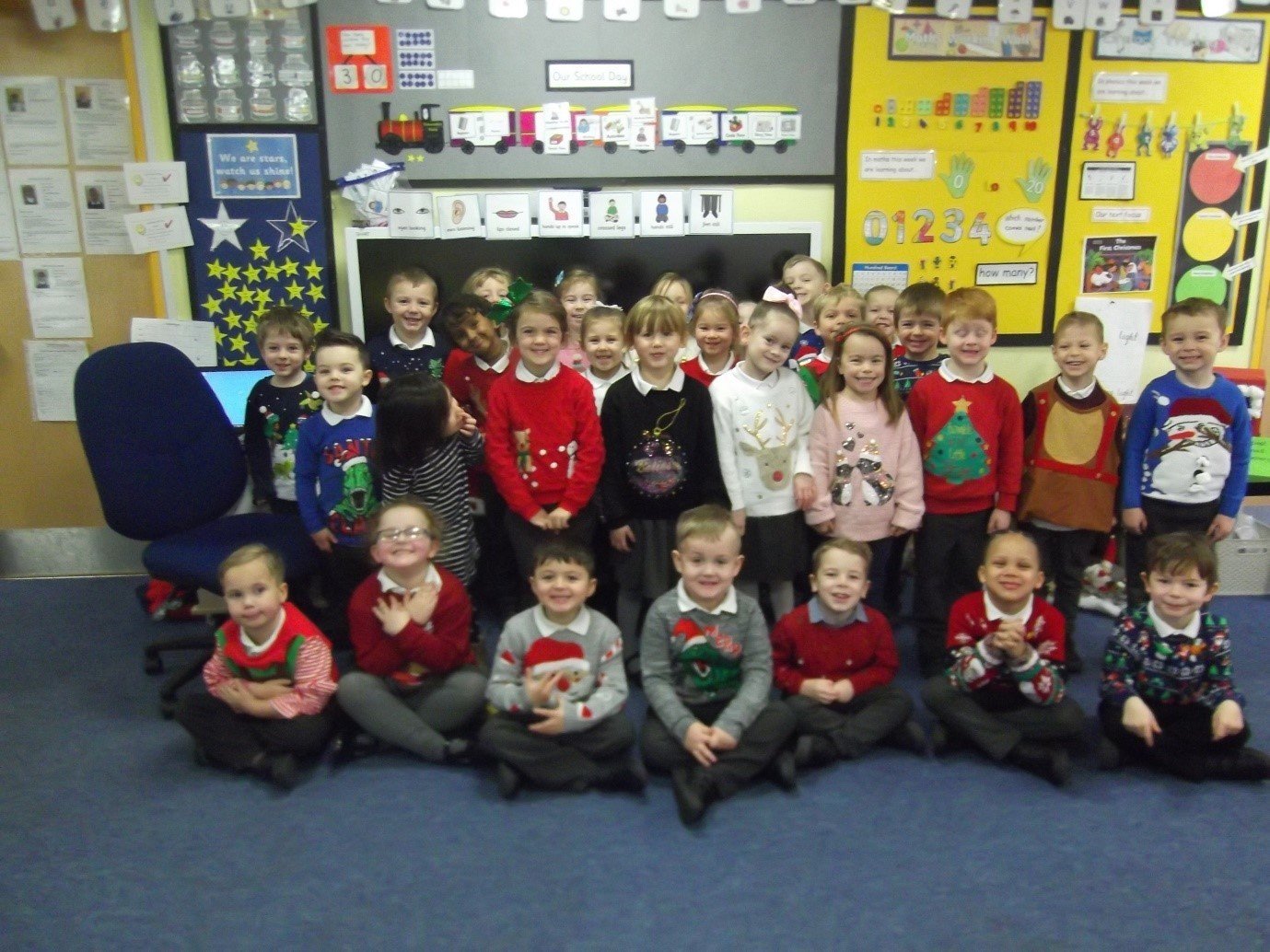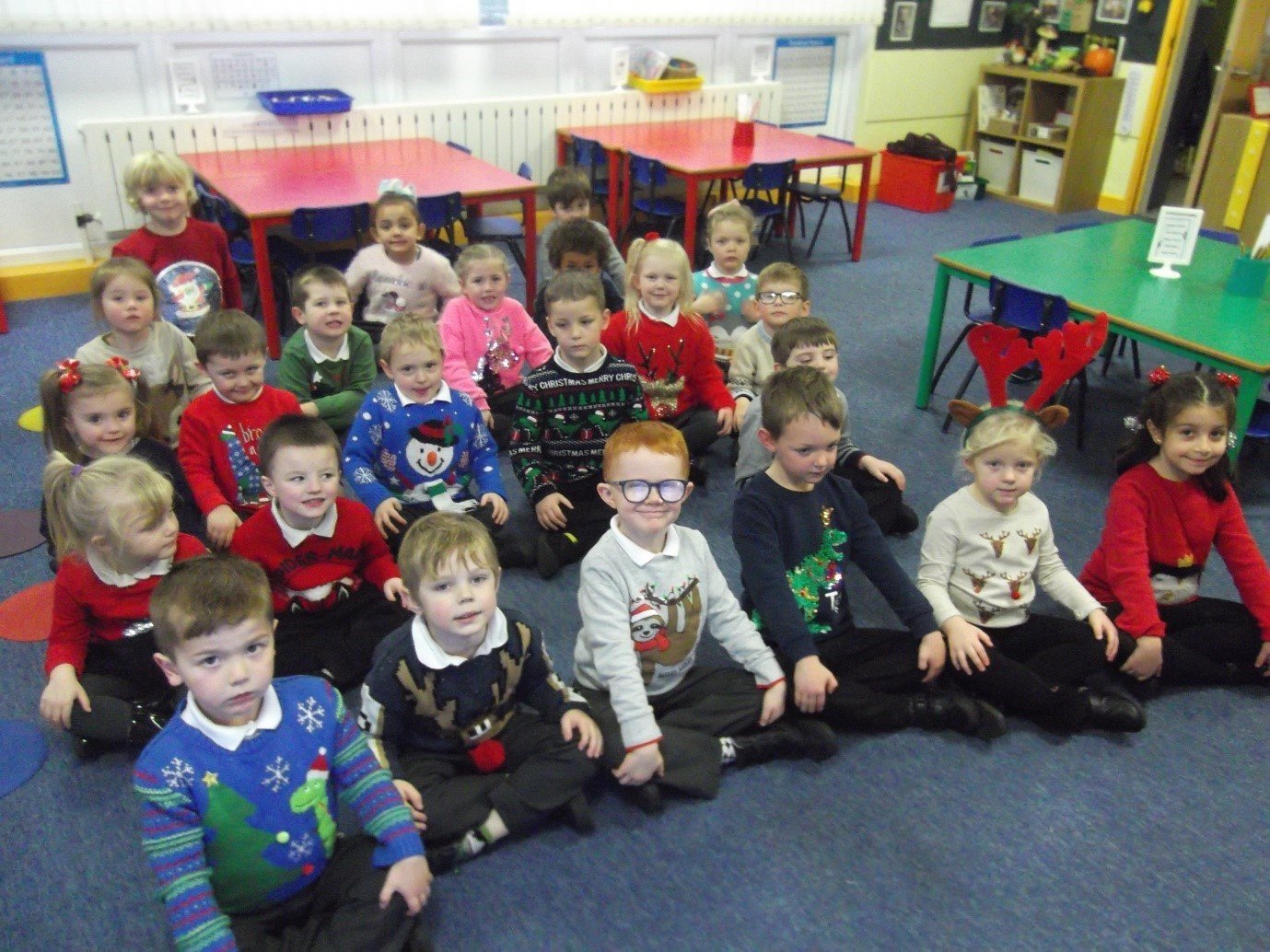 The children made a fantastic effort and enjoyed having their Christmas dinner whilst dressed up, feeling all Christmassy!!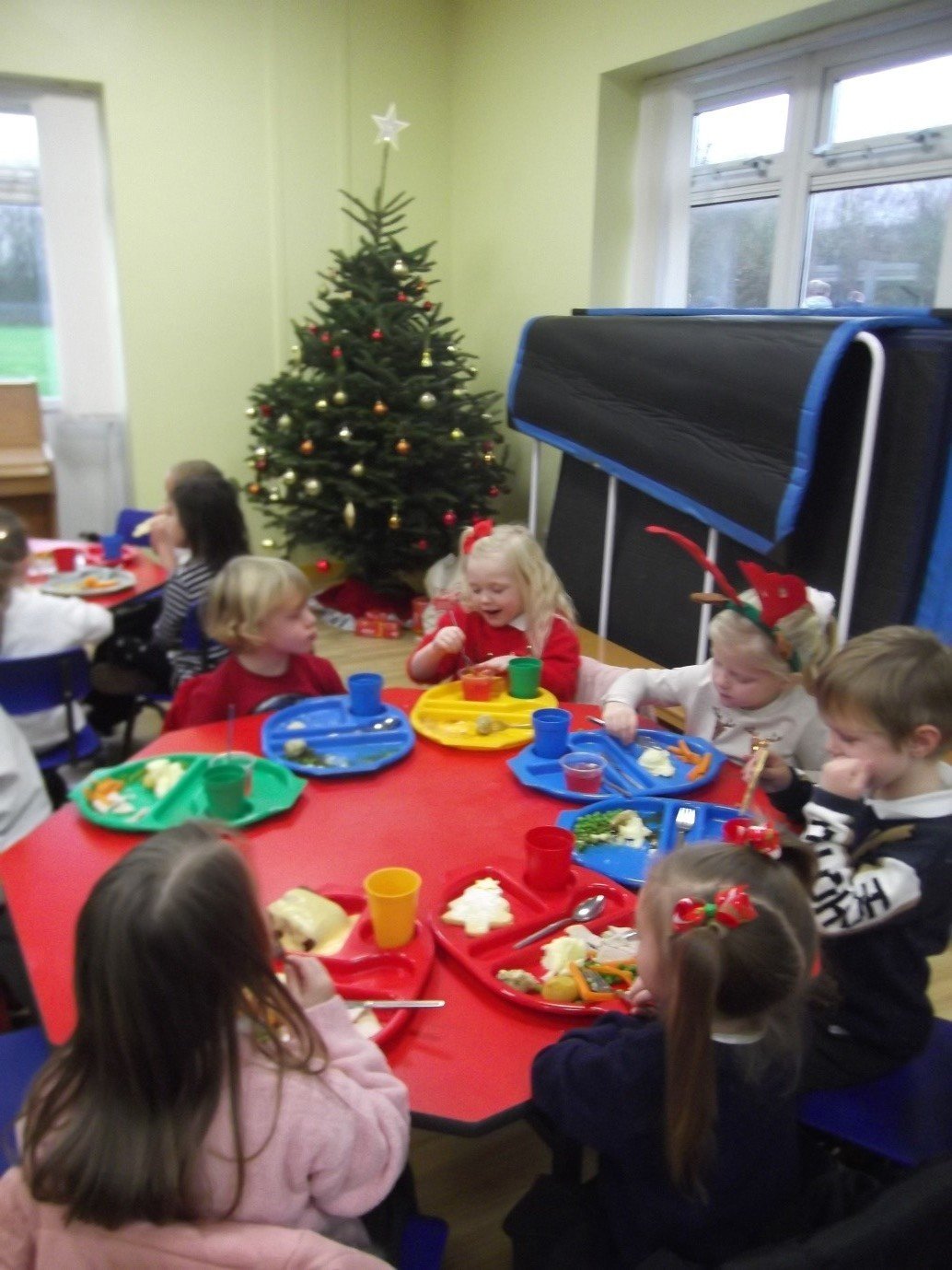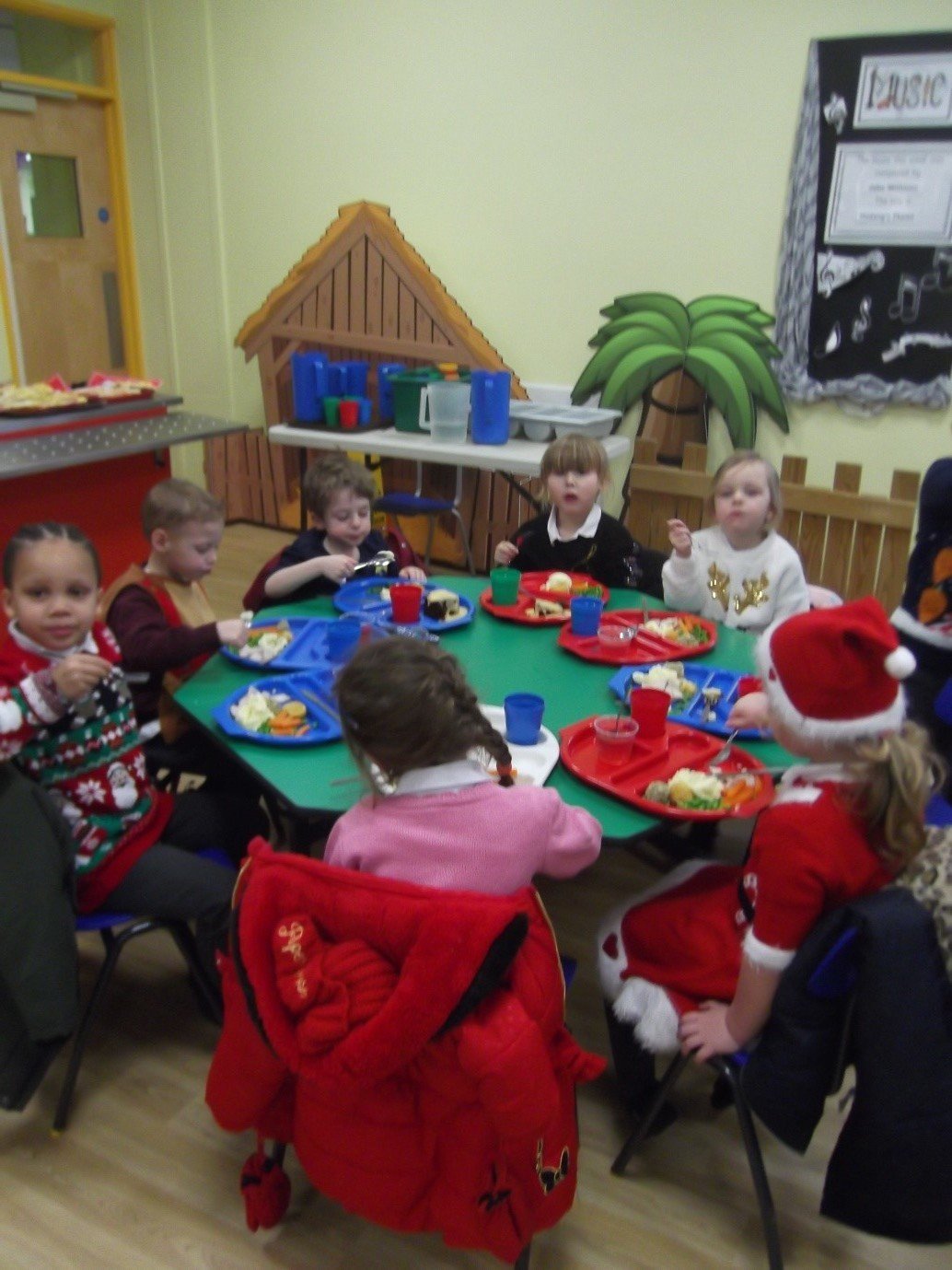 We had fun making table decorations for our Christmas party with Mr Wilson. We made them out of foliage, holly, ivy and berries and worked together as team to make them.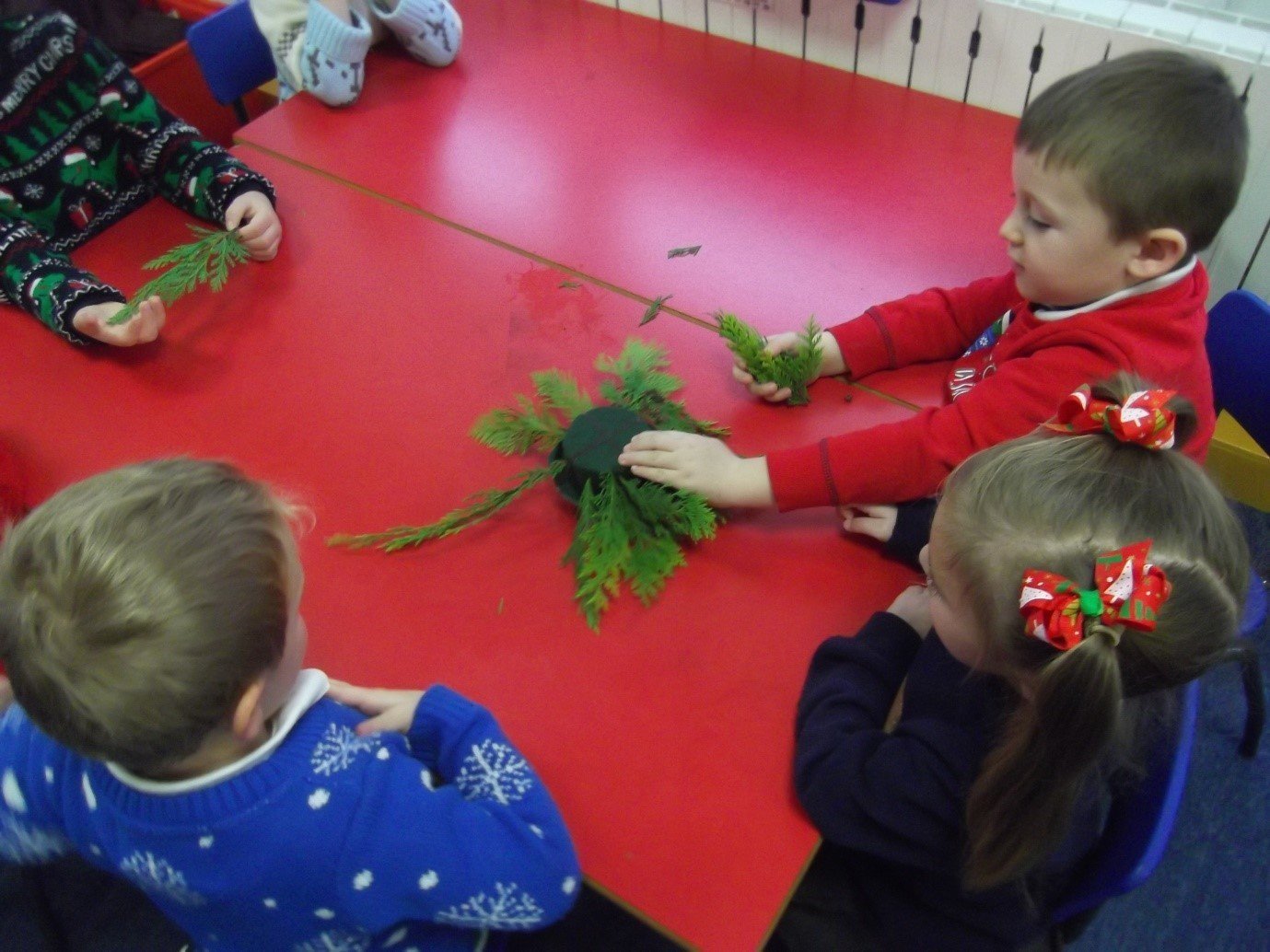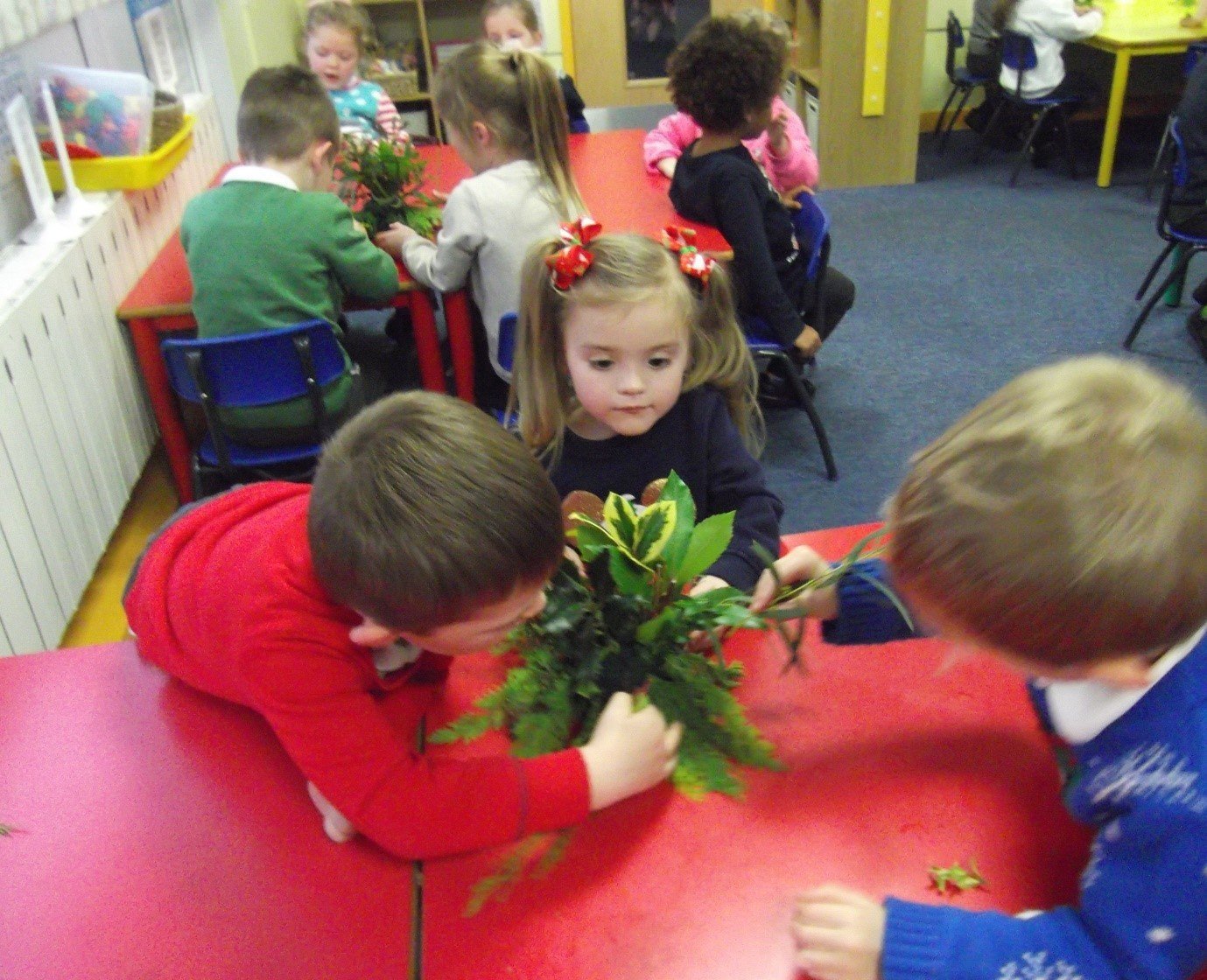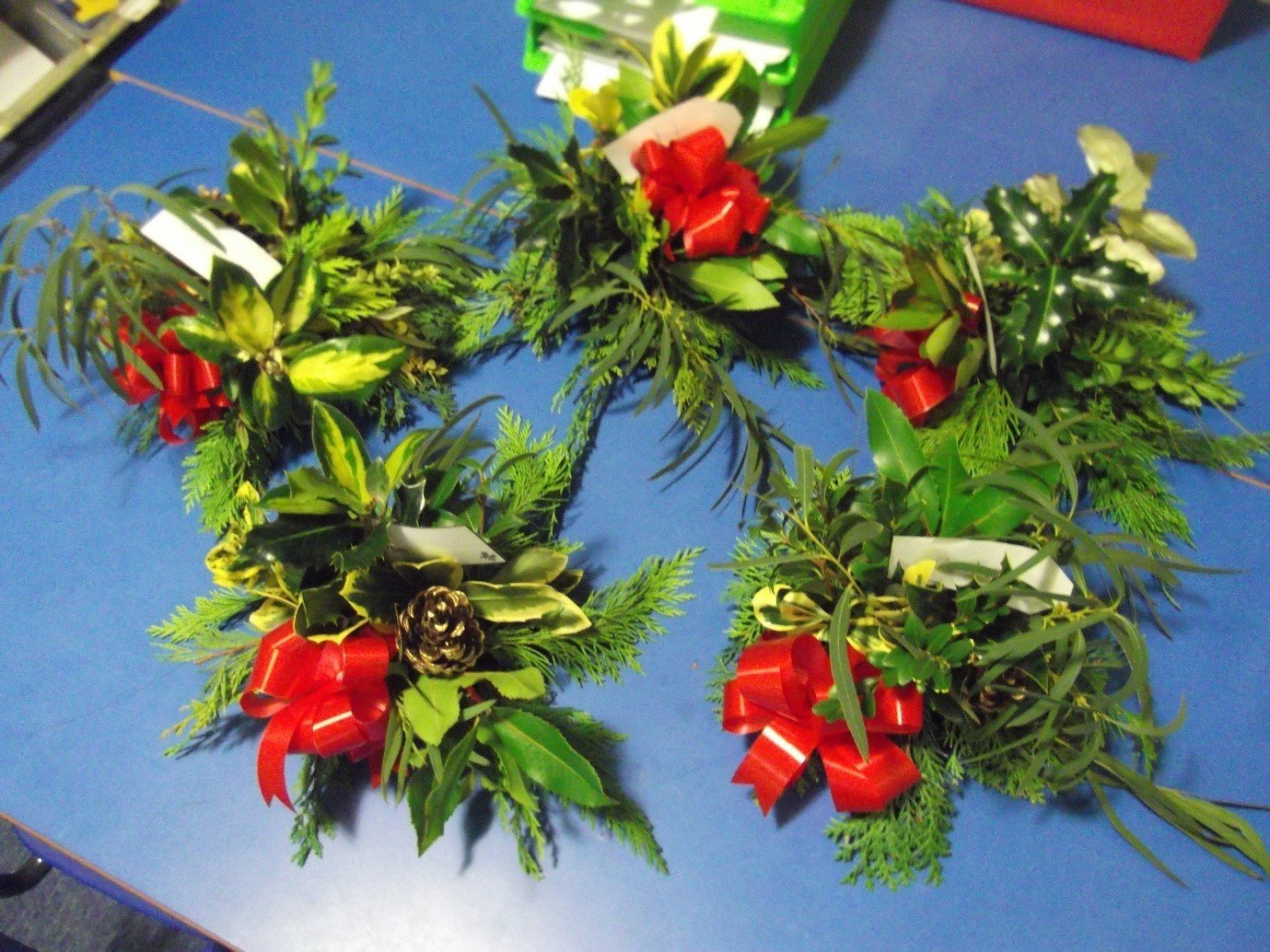 We really enjoyed the lovely food and games at our Christmas party, we had lots of fun!!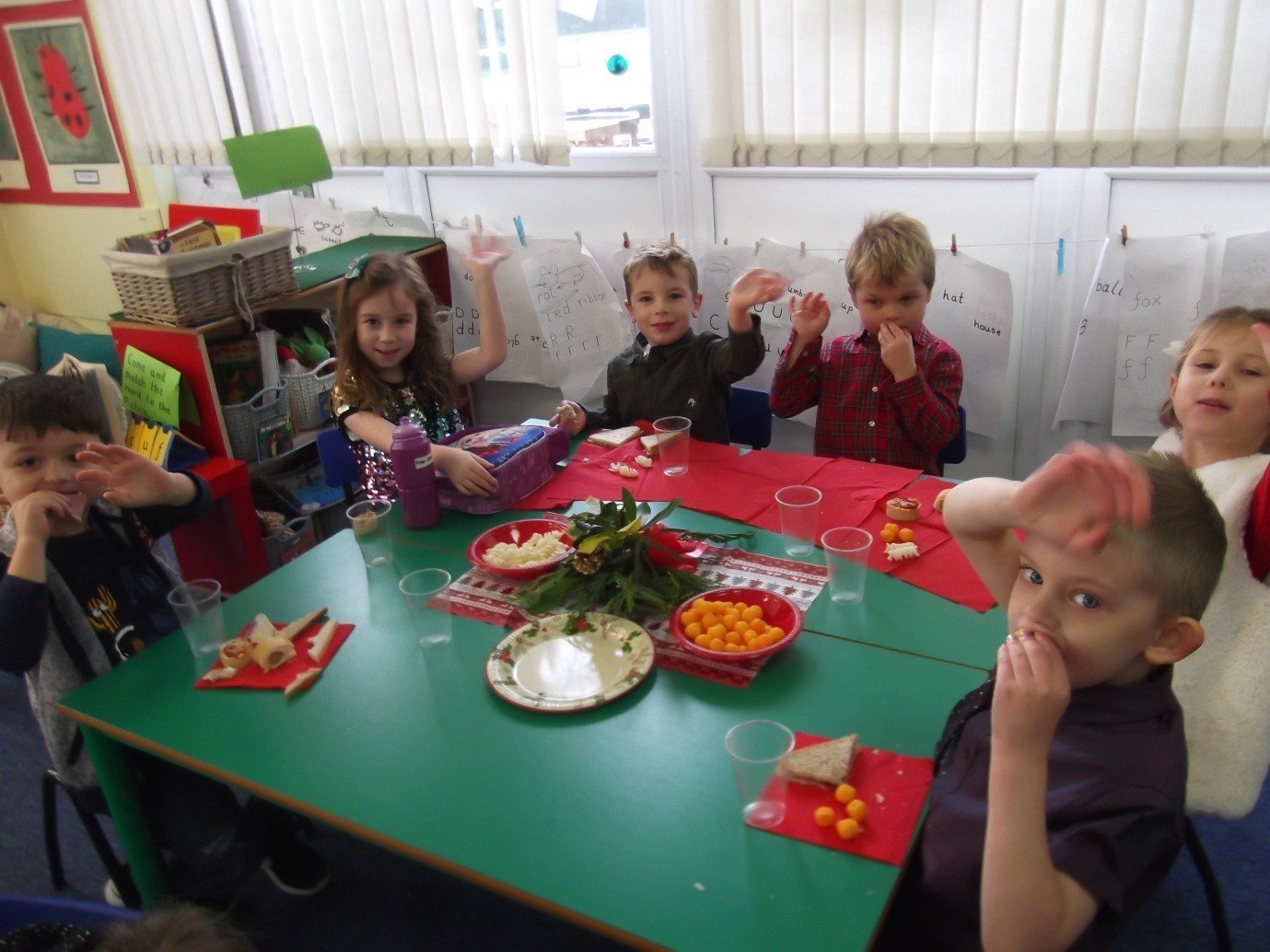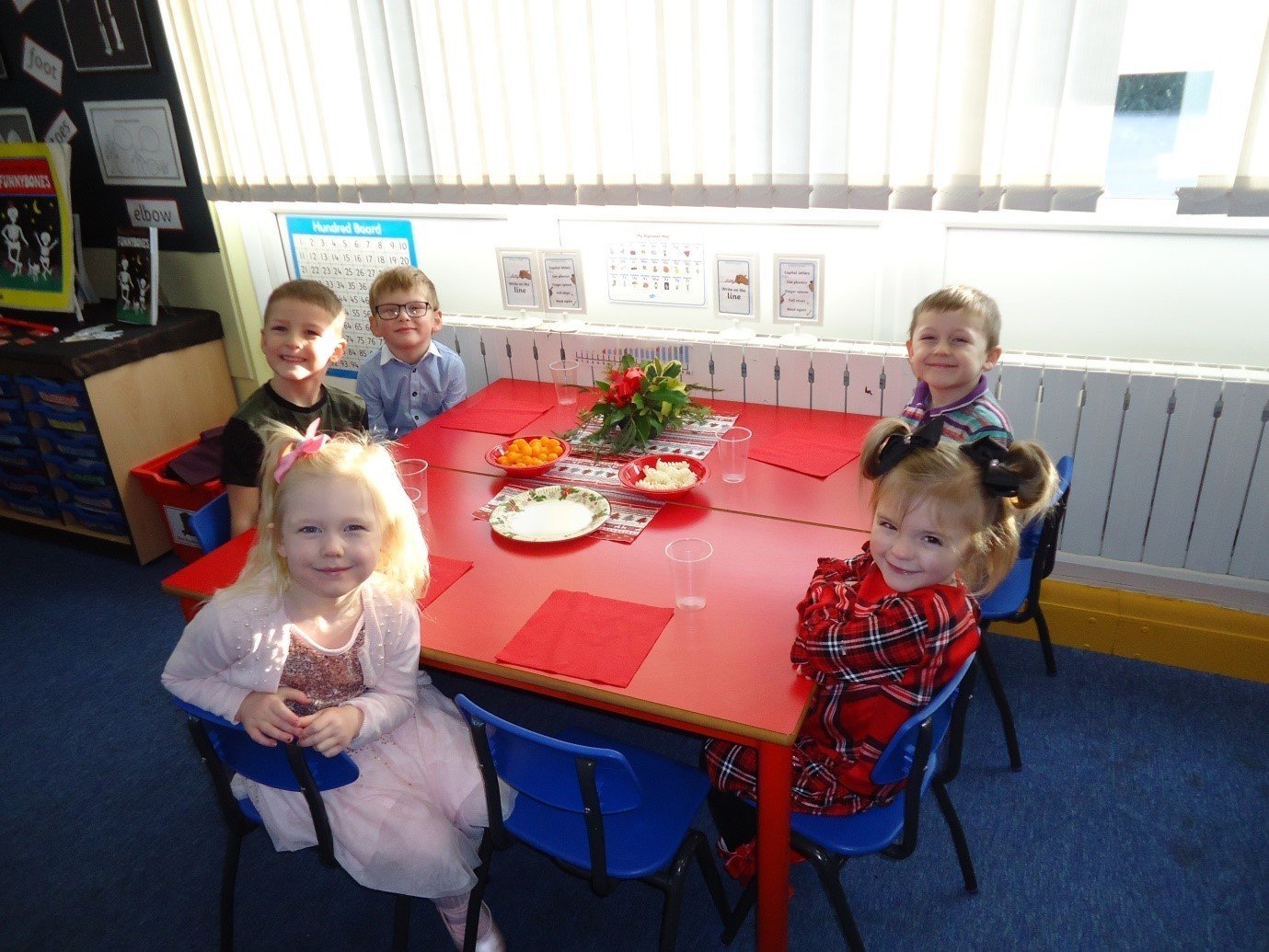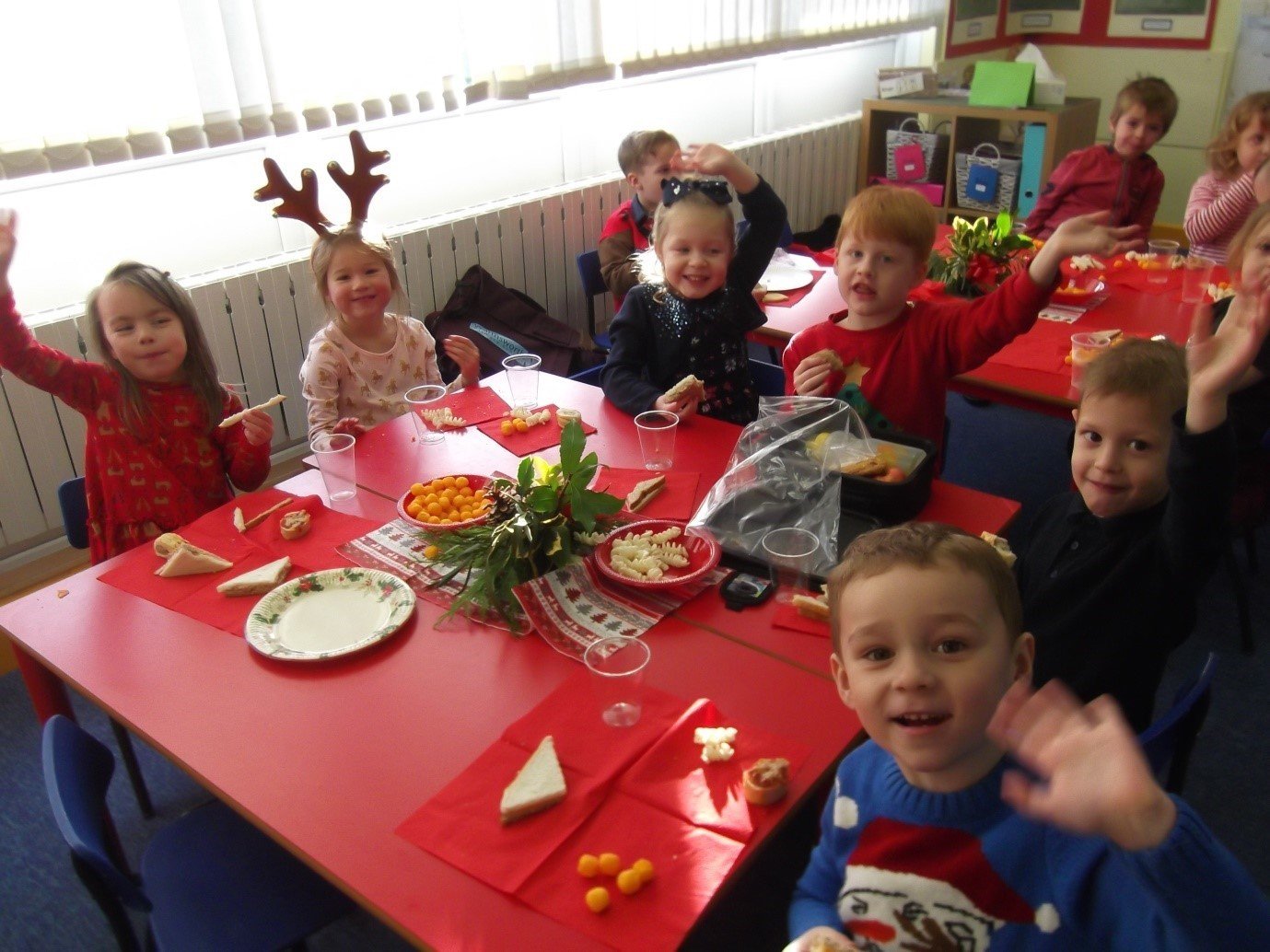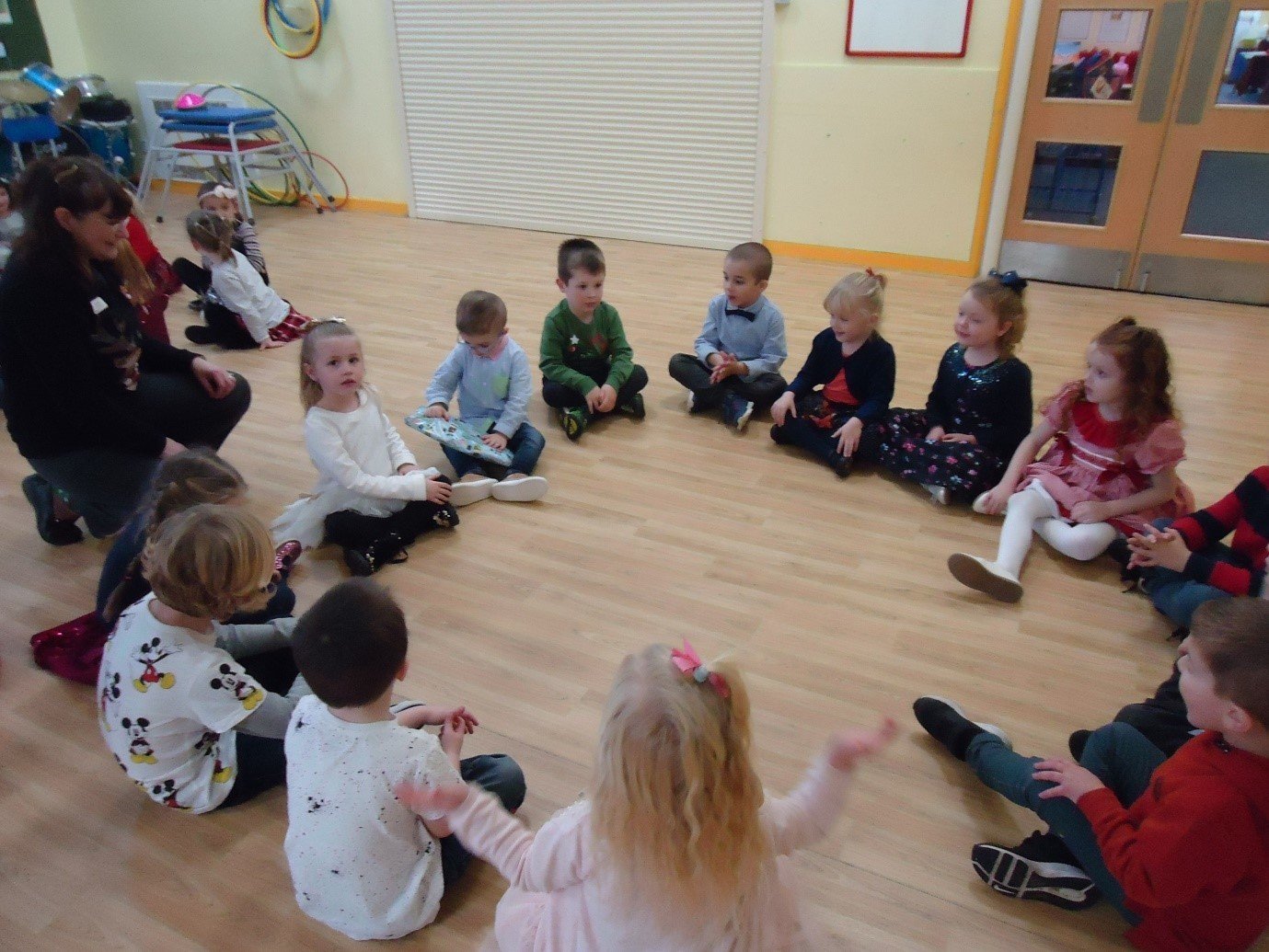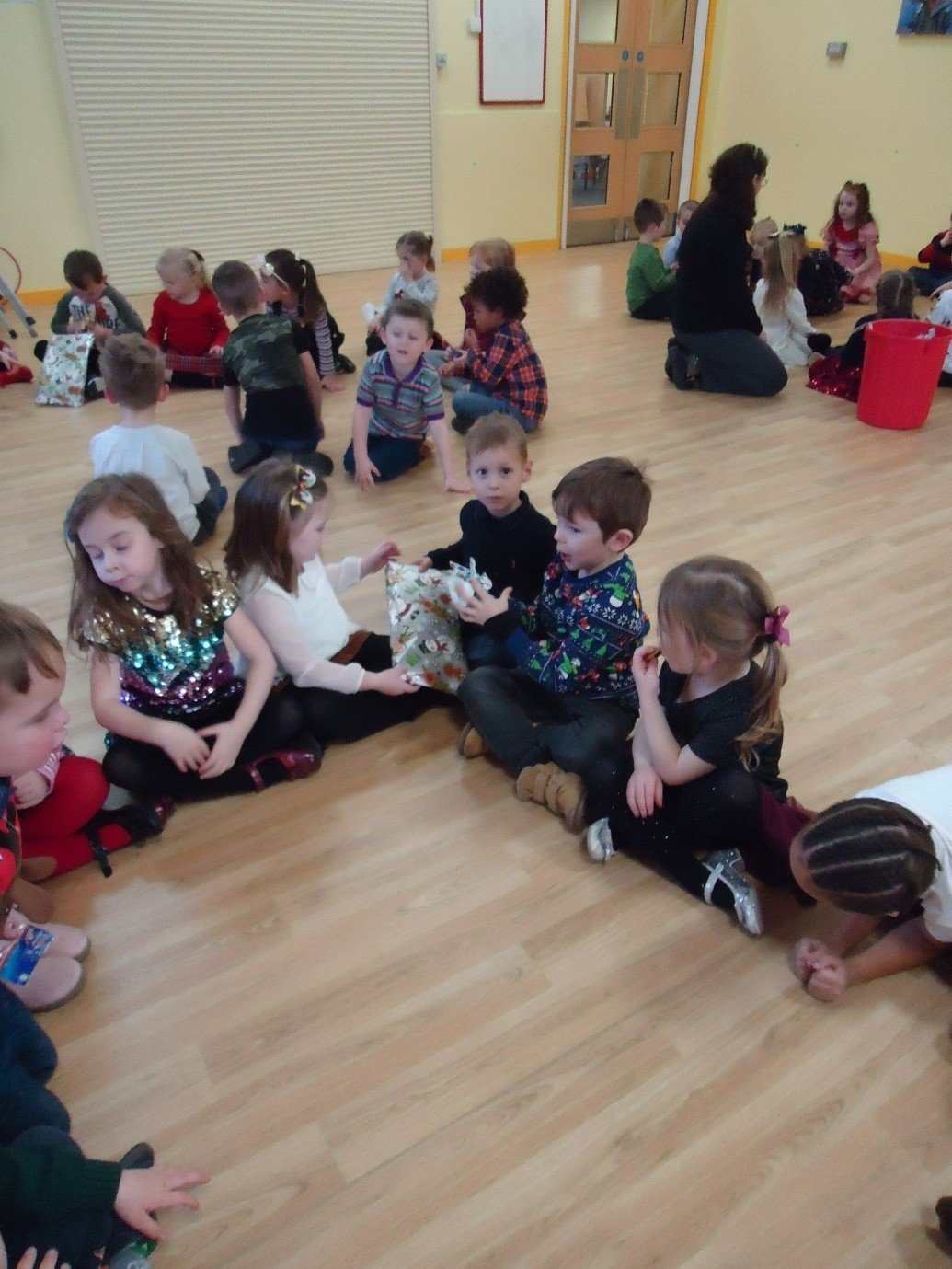 French Day:
We have celebrated French day this half term. We watched a video of a French bakery making croissants and talked about the different amount of layers in a croissant (between 12 and 16). We also looked at photos and videos of the Eiffel tower and had a group discussion about how tall it is as well as how people get to the top. The children were very good at saying hello, goodbye, and thank you in French.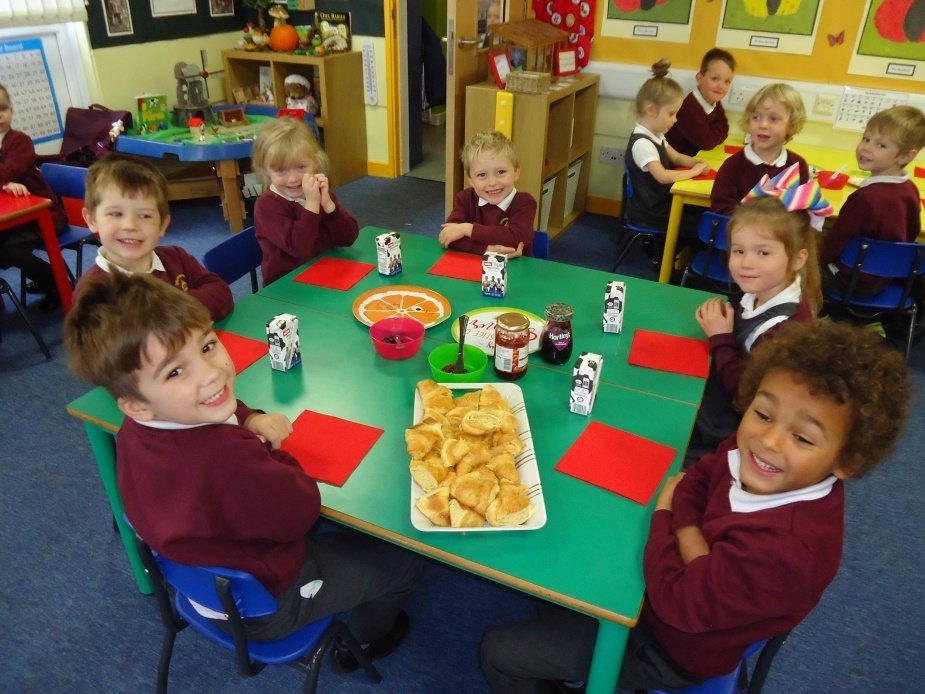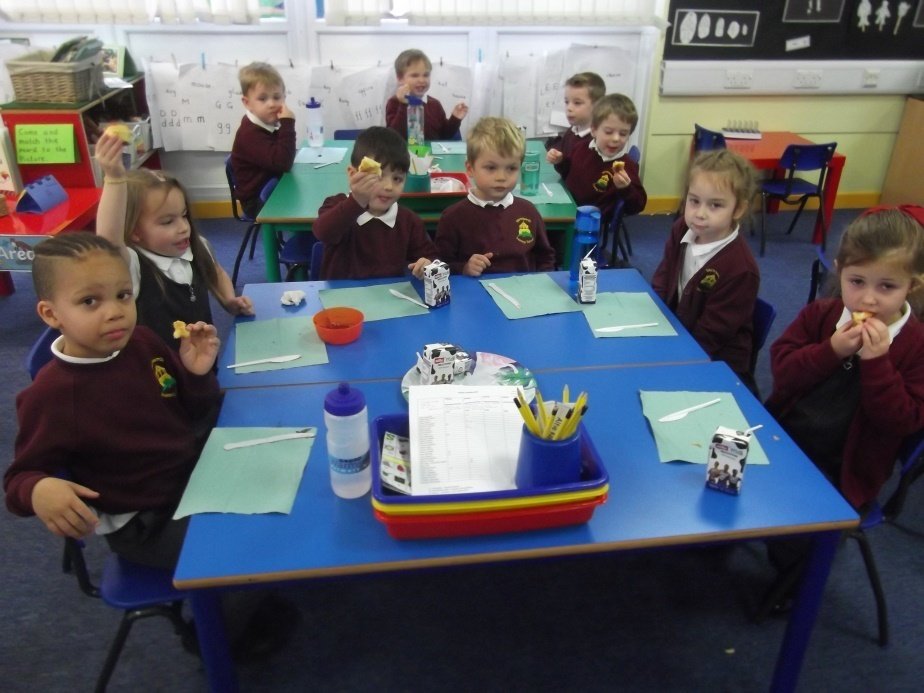 Smile Week:
The children enjoyed wearing odd socks to support anti bullying week.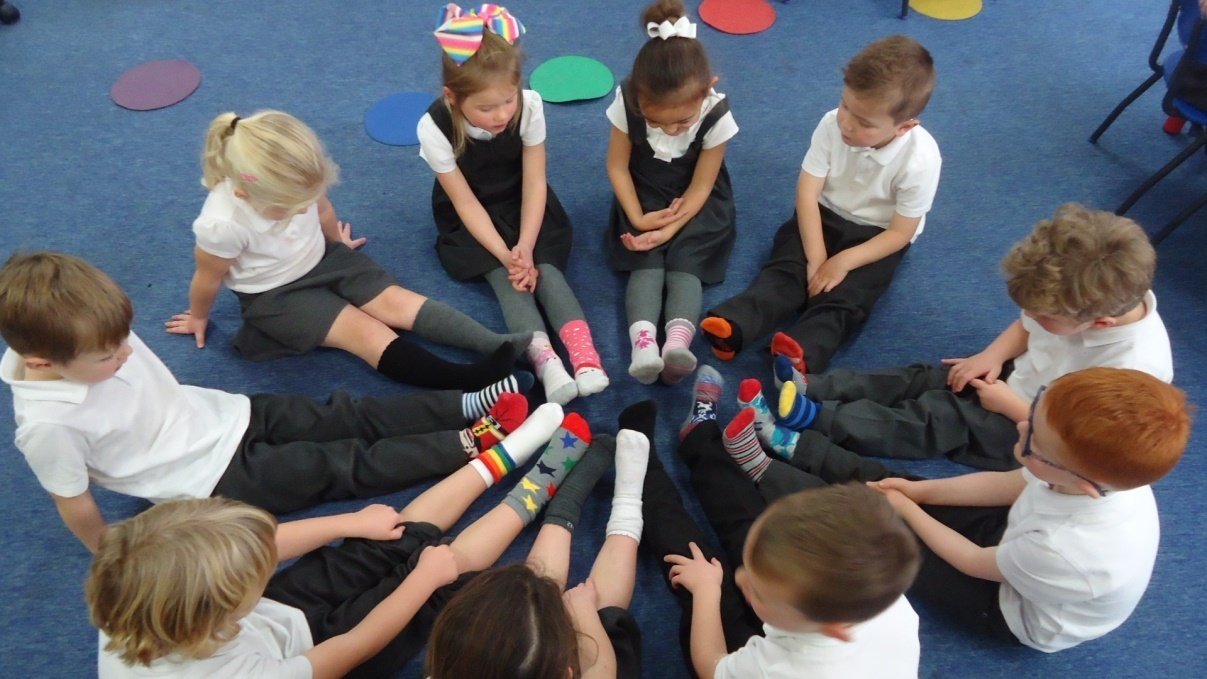 Faith Day:
We have also learnt about the story of Rama and Sita for our Inter Faith Day. We enjoyed dressing up and re telling the story with masks and we made Rangoli patterns.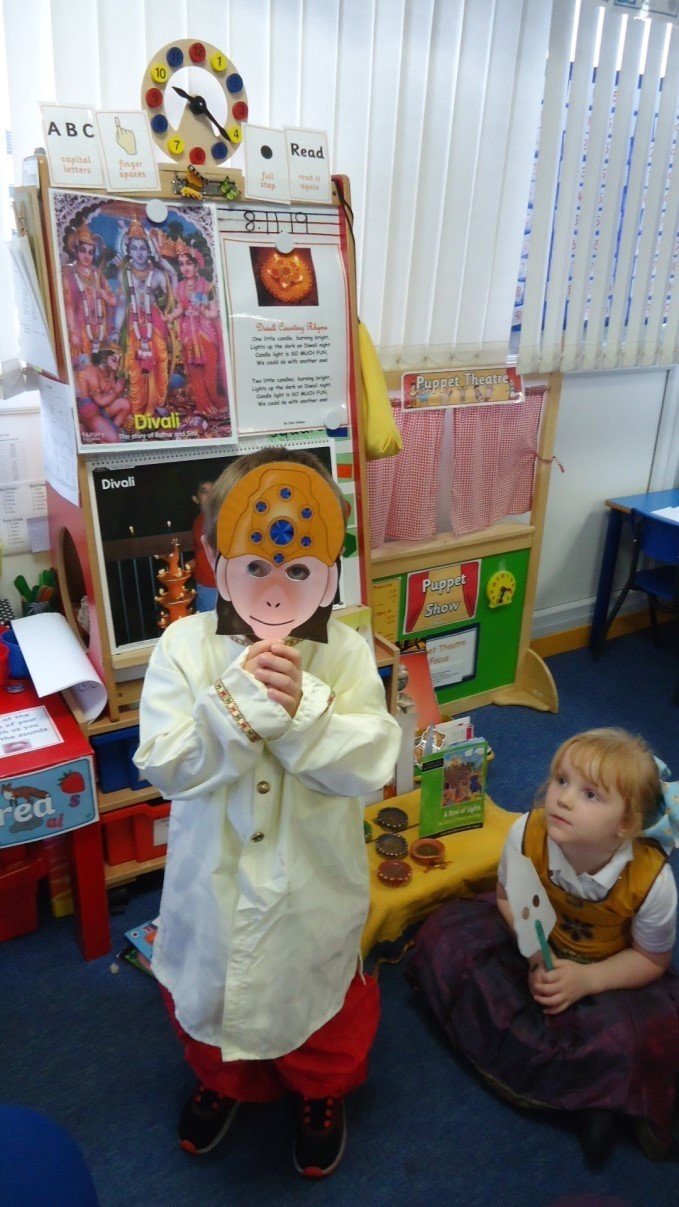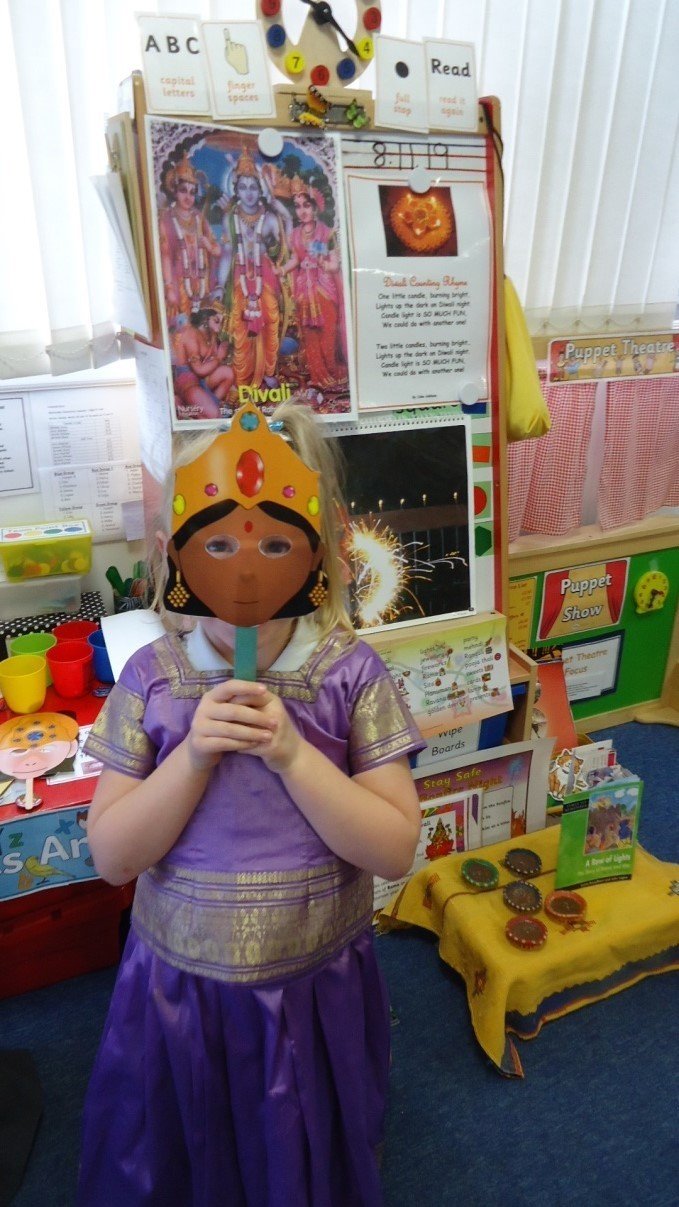 Little Red Hen:
As part of our learning about the Little Red Hen the children learnt how to follow instructions to bake bread. The children helped to knead the bread and thoroughly enjoyed tasting it with a choice of butter, cheese or jam as their topping.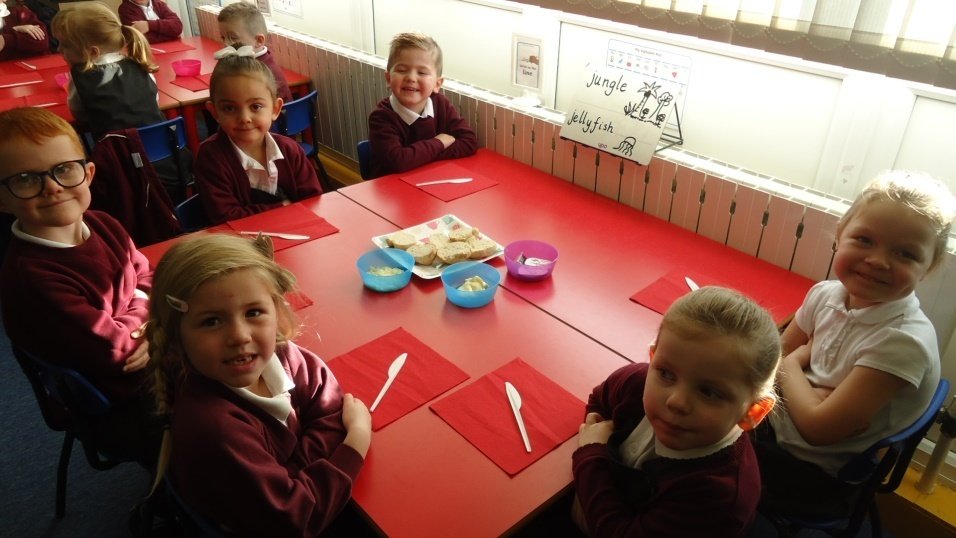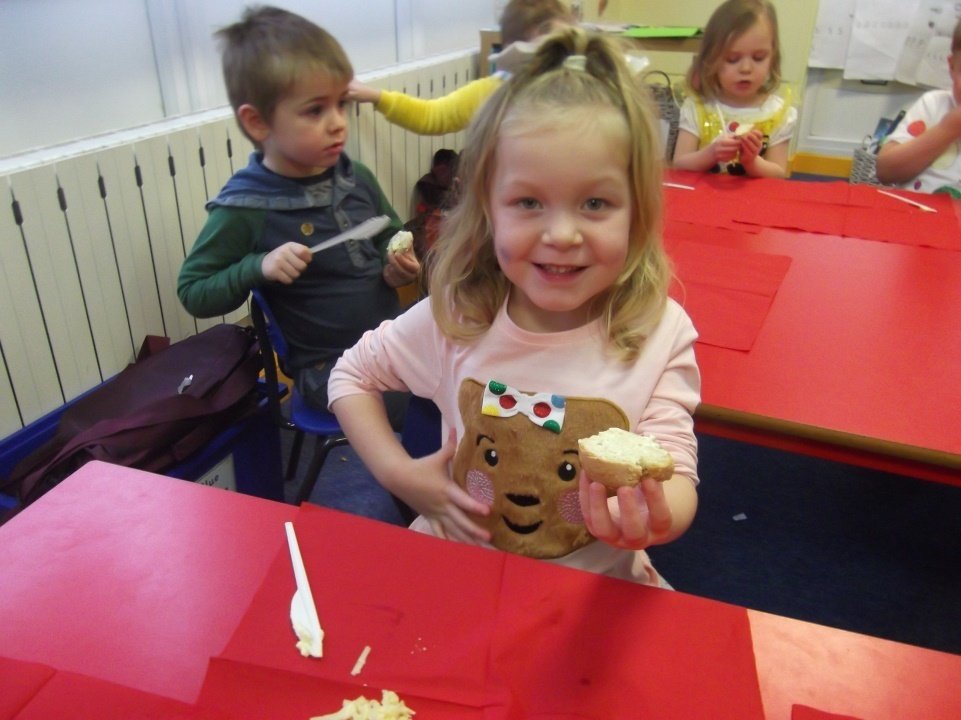 Visiting the poly tunnel:
The F2 children enjoyed a visit to the poly tunnel, where they looked at all the harvested crops. They were really interested in how the food grows and what they could and couldn't eat.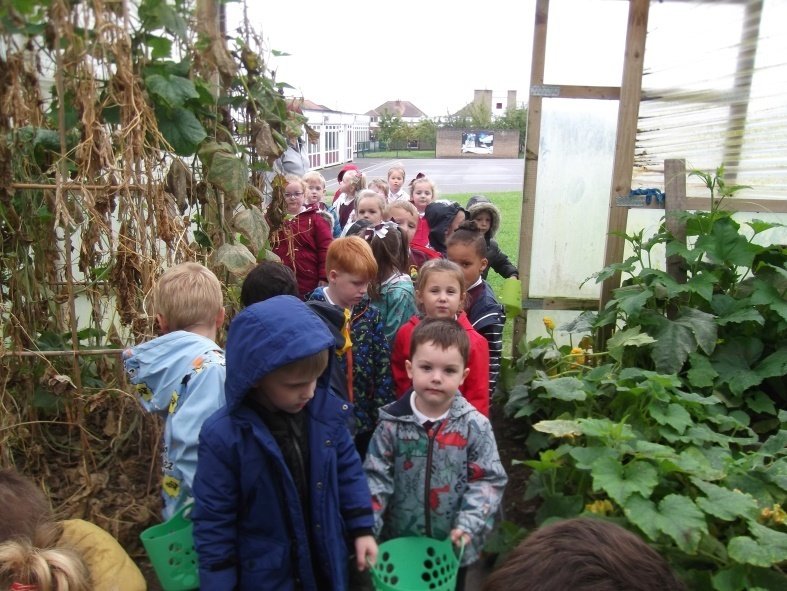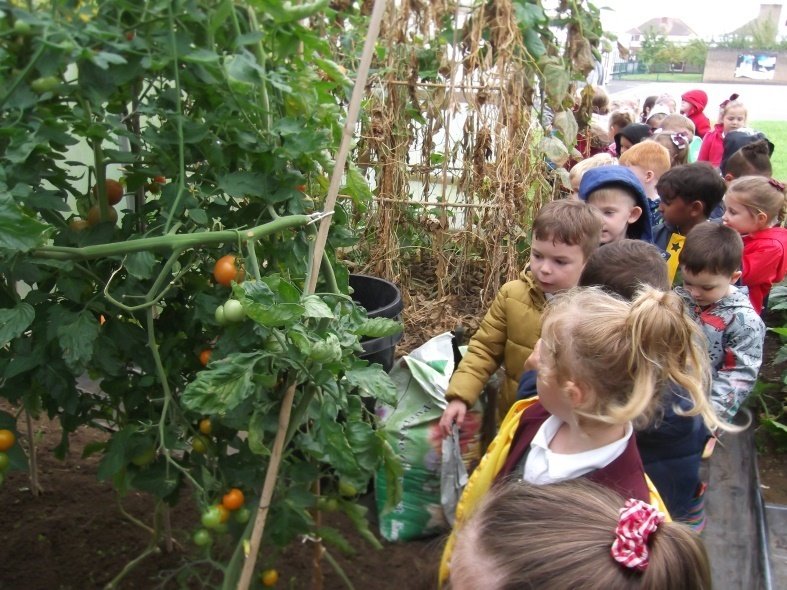 When we got back to class we talked about the food and natural things we had collected. We sorted them into different groups and enjoyed using them to learn with.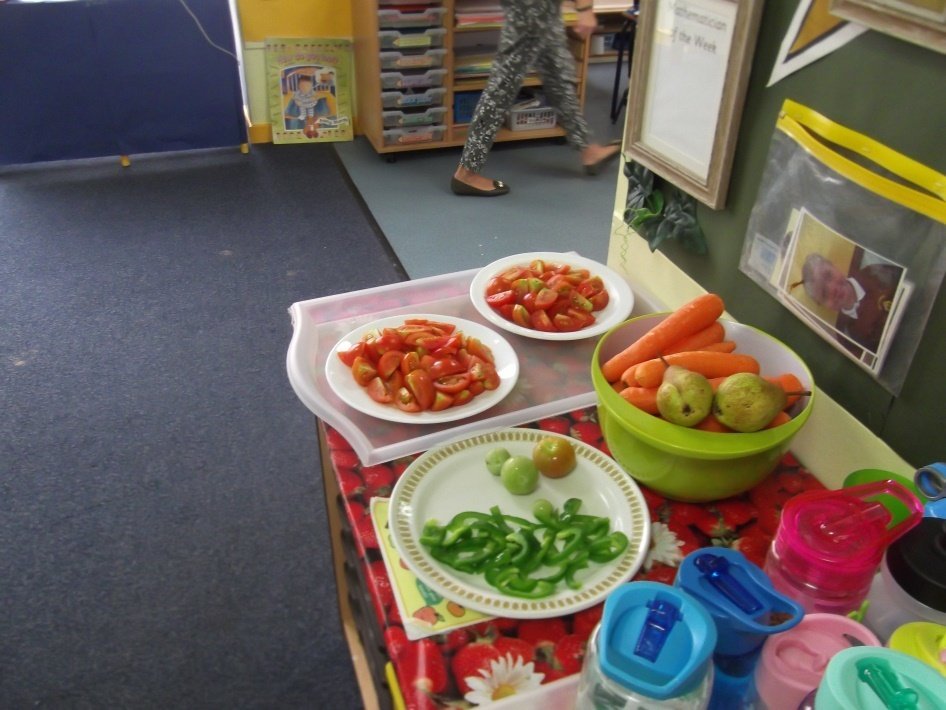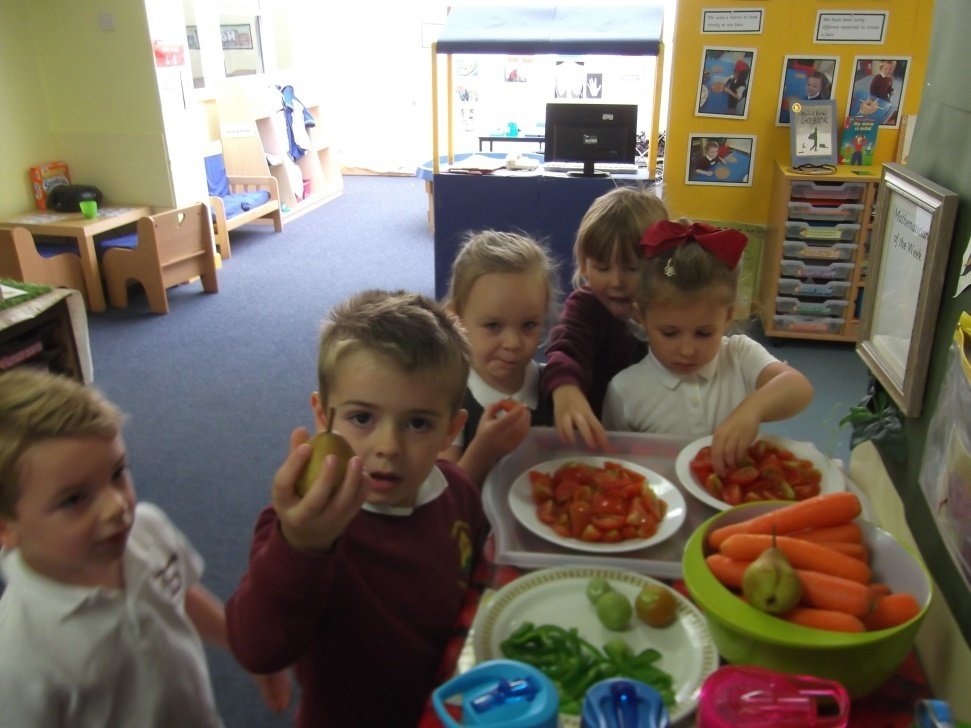 After completing their learning, they enjoyed tasting the different foods we had picked and collected from the poly tunnel. The tomatoes were very popular.
Welly Wednesday:
The children have really enjoyed their weekly 'Welly Wednesday' visit to the woods. They have investigated and explored the woods and have enjoyed going on bug hunts as well as looking for signs of Autumn. They have really liked improving our bug hotel where they collected lots of twigs, leaves and natural resources for the bugs to live and hide in.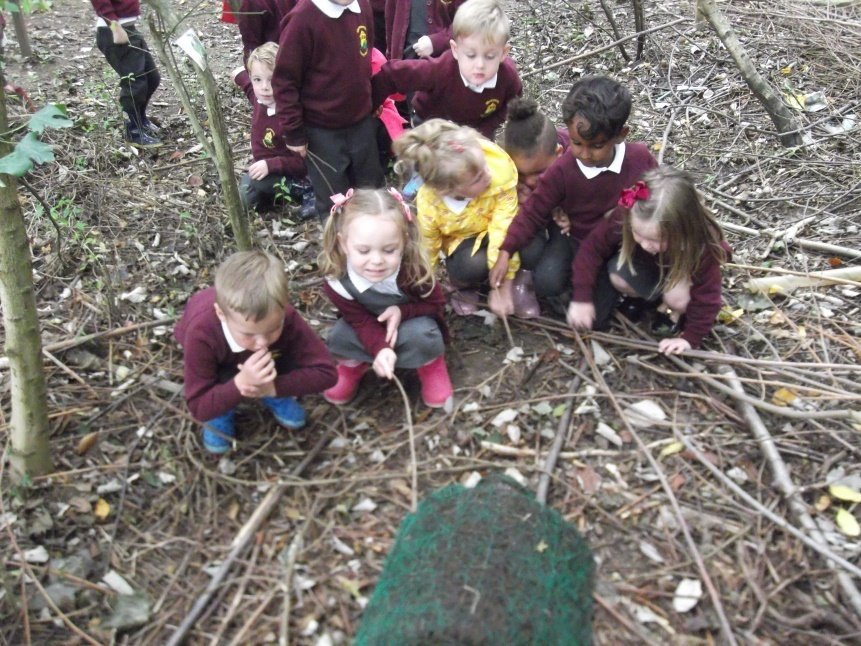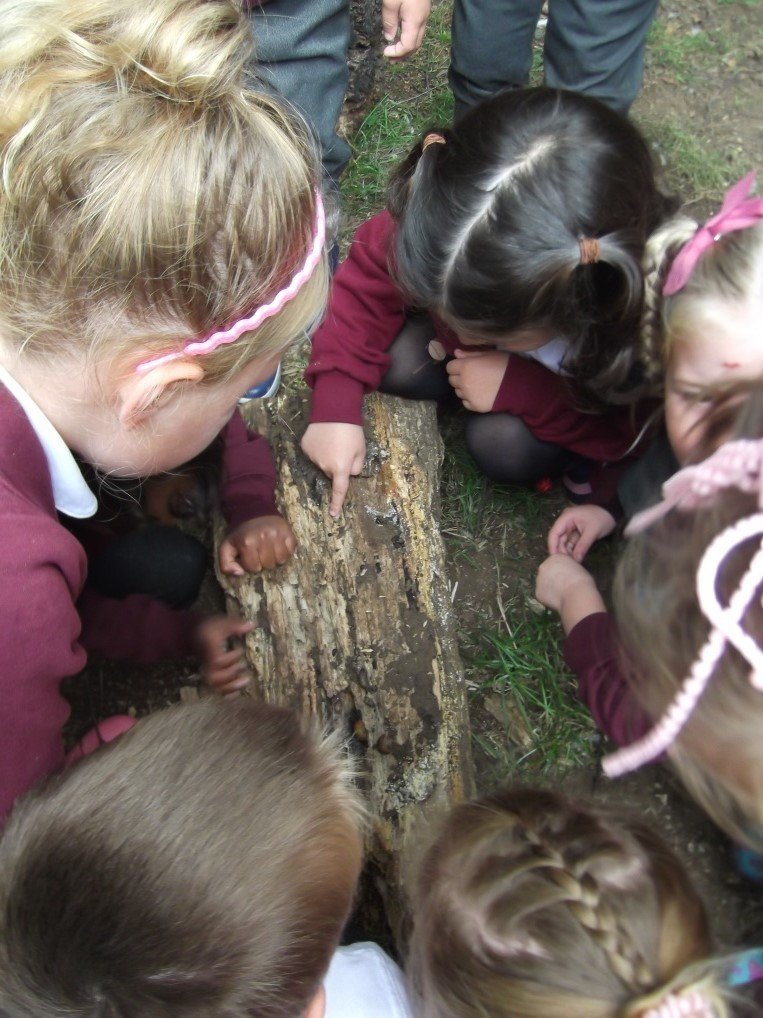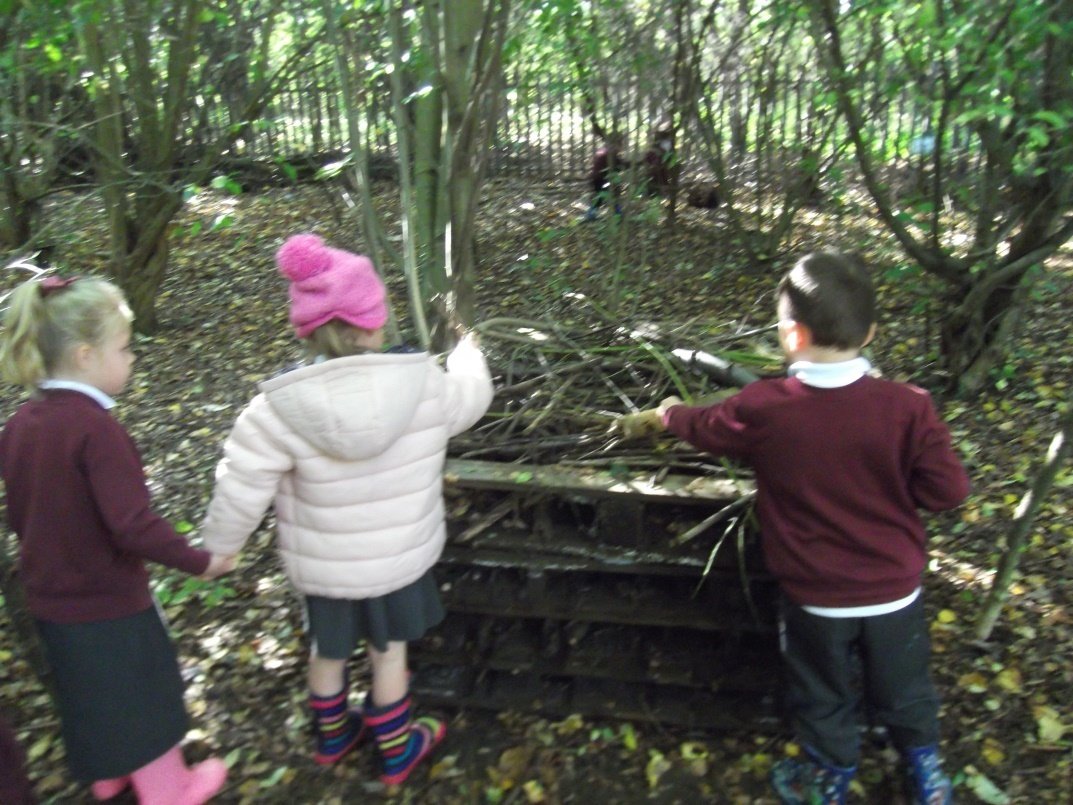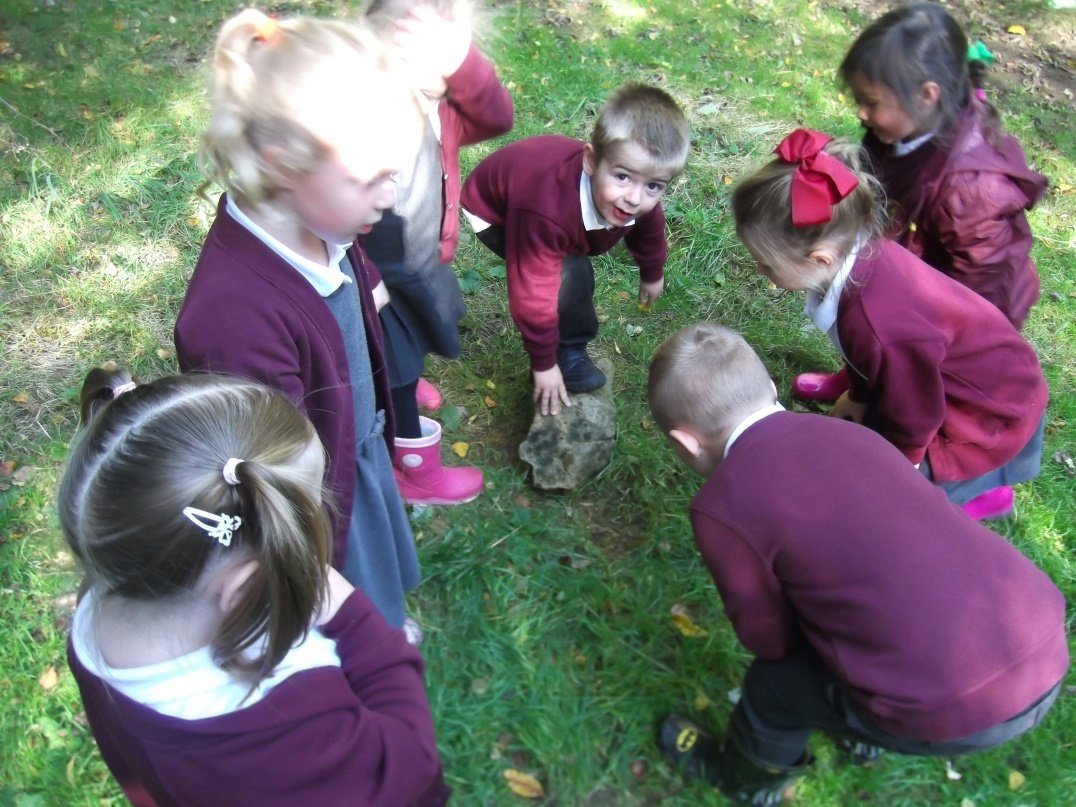 On On Welly Wednesday this week we enjoyed finding out what Sycamore Keys were. We had lots of fun throwing them in the air and watching them fall like helicopters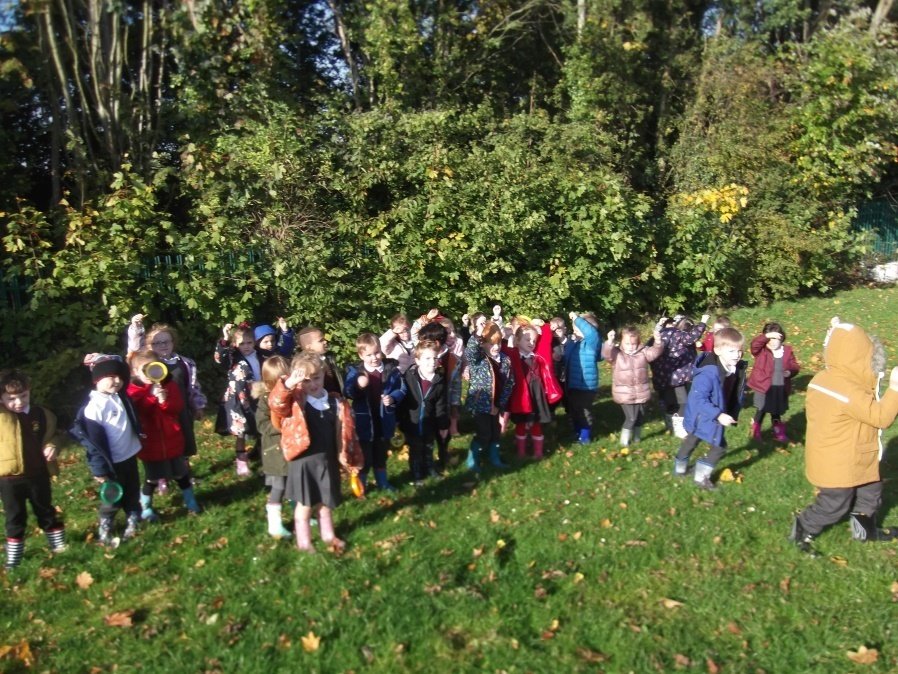 Autumn term - Our Learning:
F2 have been really busy in their first half term at school. They have really enjoyed accessing the F2 provision as well as completing lots of exciting learning. Here are some things they have been enjoying: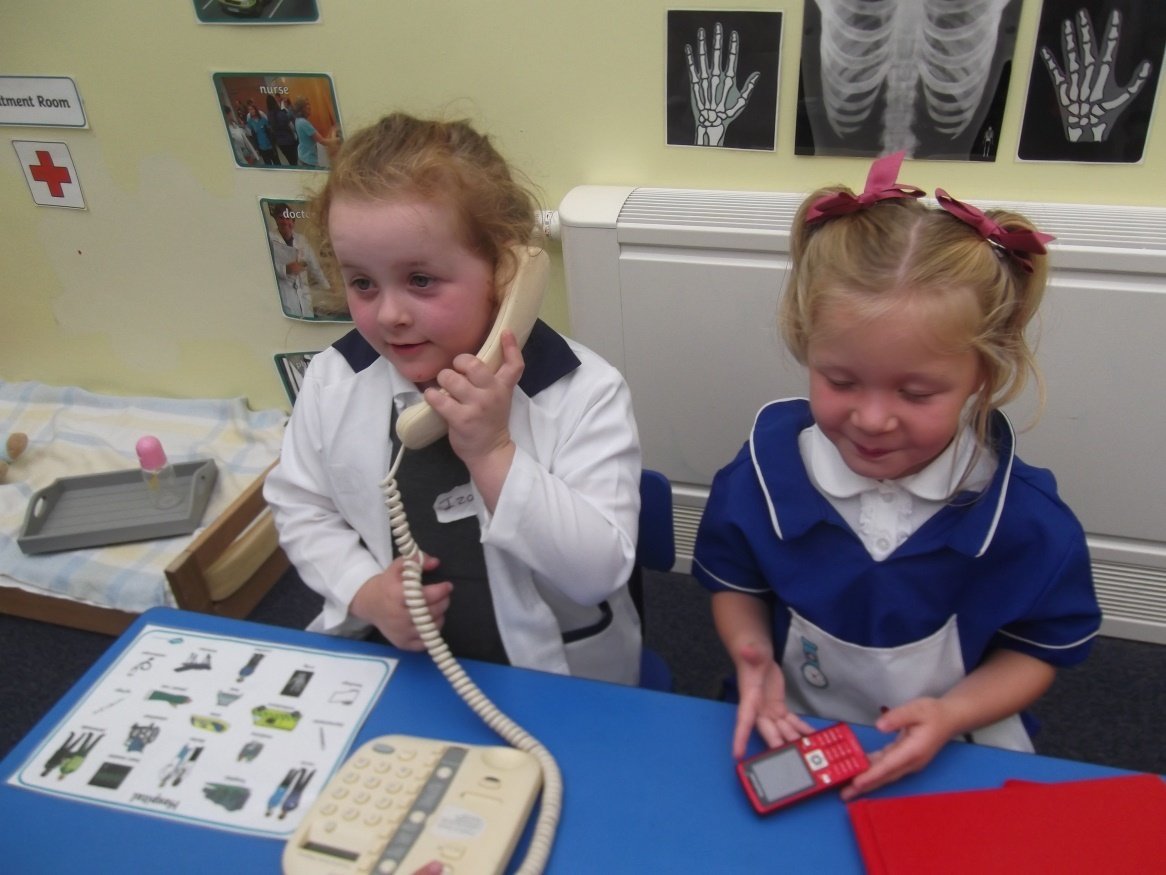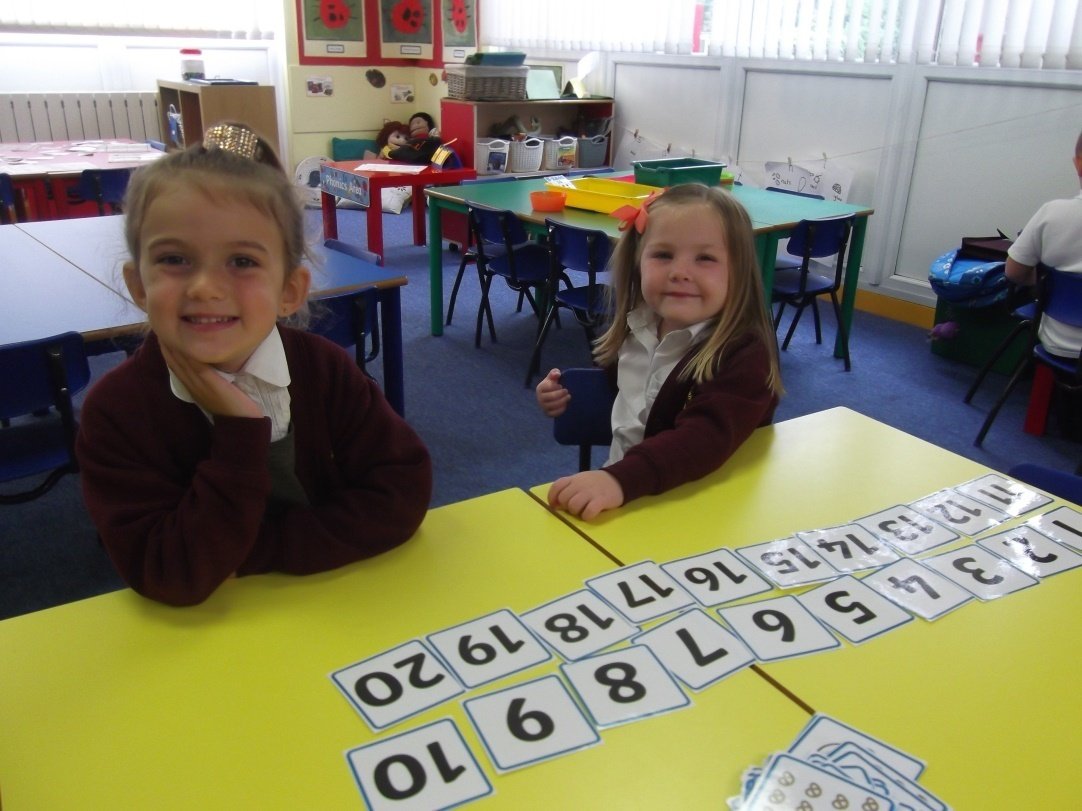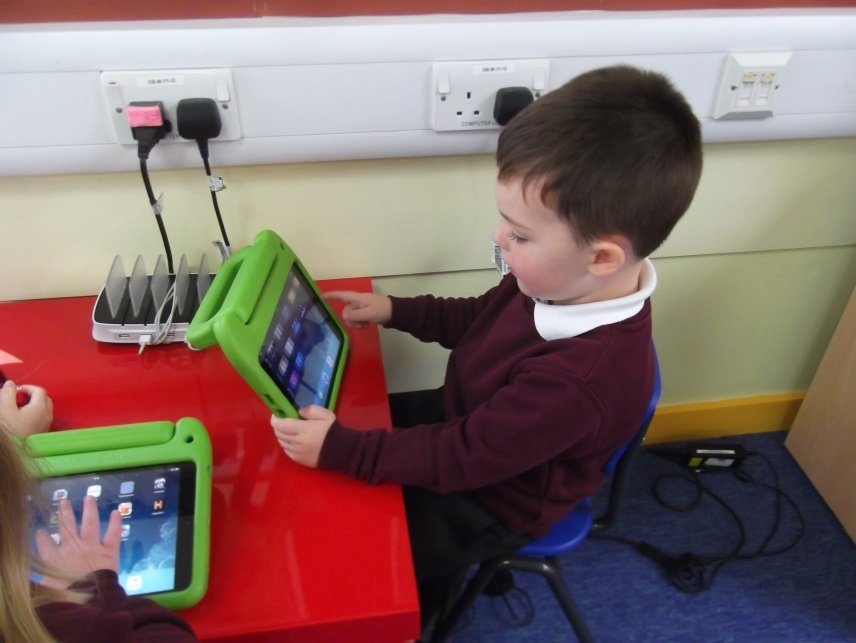 "We are playing doctors" "We can order our numbers to 20" "I like playing on the iPad and learning
"Do you need to see a doctor?" how to play new games"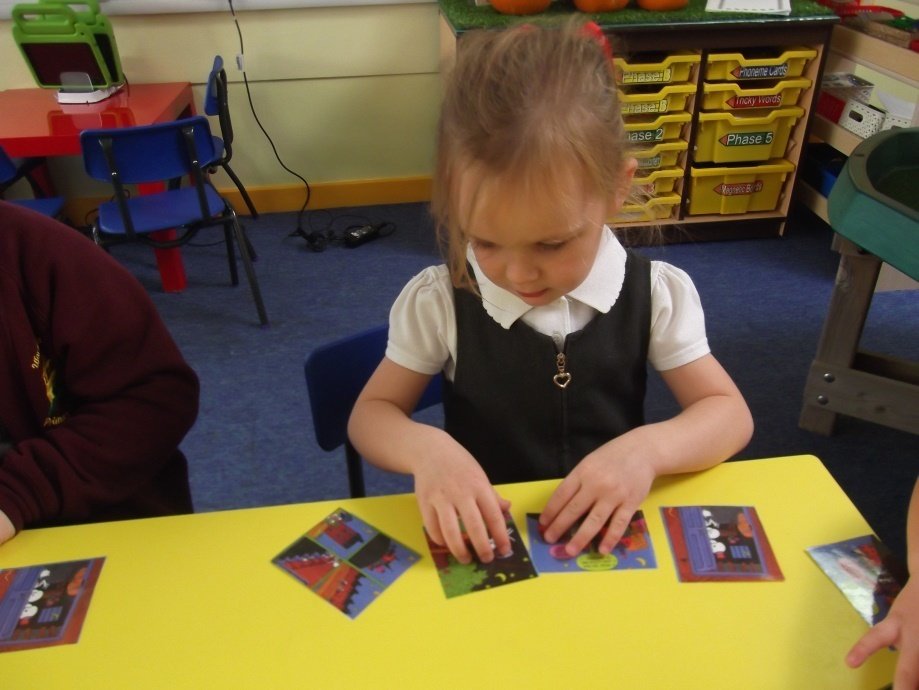 "I can put Funnybone story pictures in the correct order"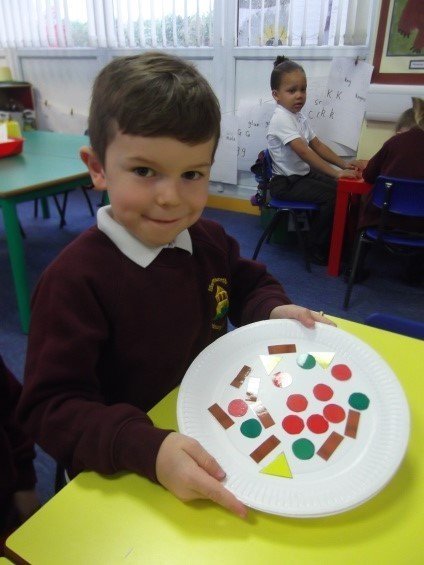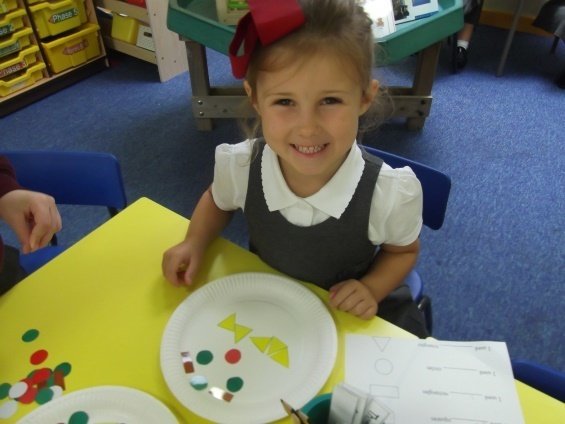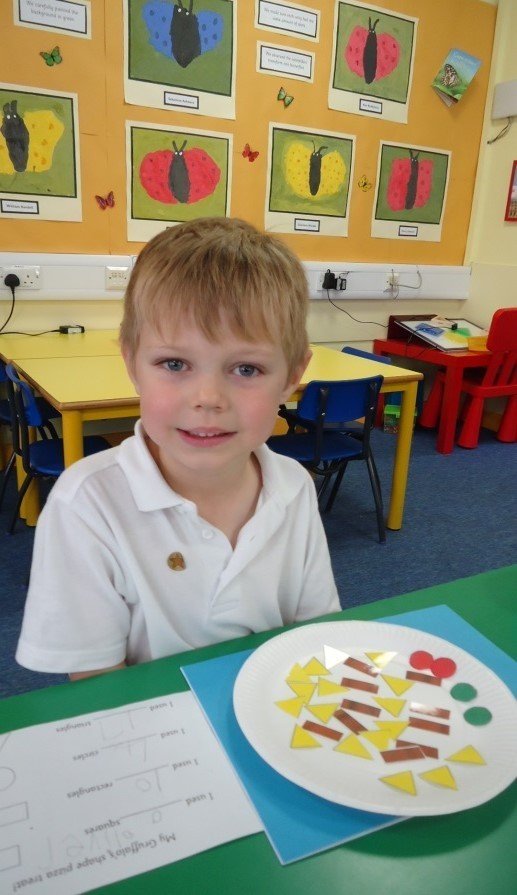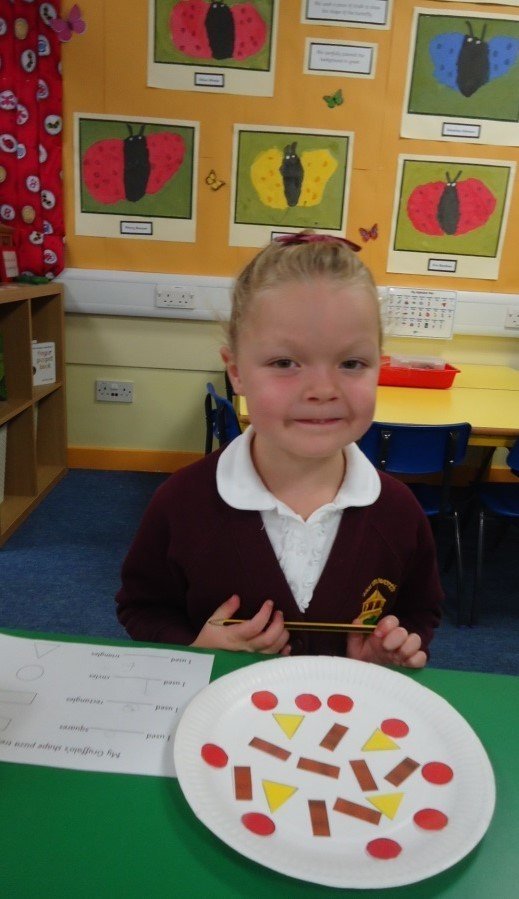 "We made Gruffalo shape pizzas. We used lots of different shapes for it" "Look at our Gruffalo Shape pizzas"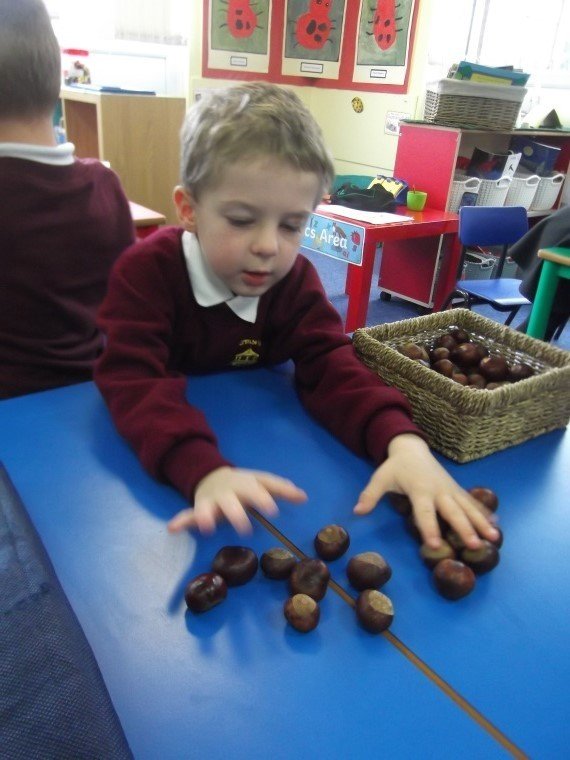 "We have been learning about estimating. We had a good guess of how many conkers were there."
"We then counted them to see if our guess was good"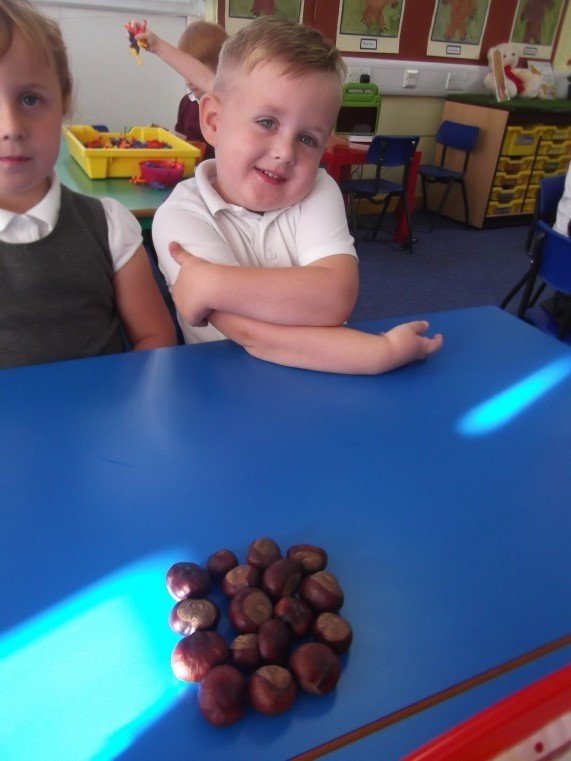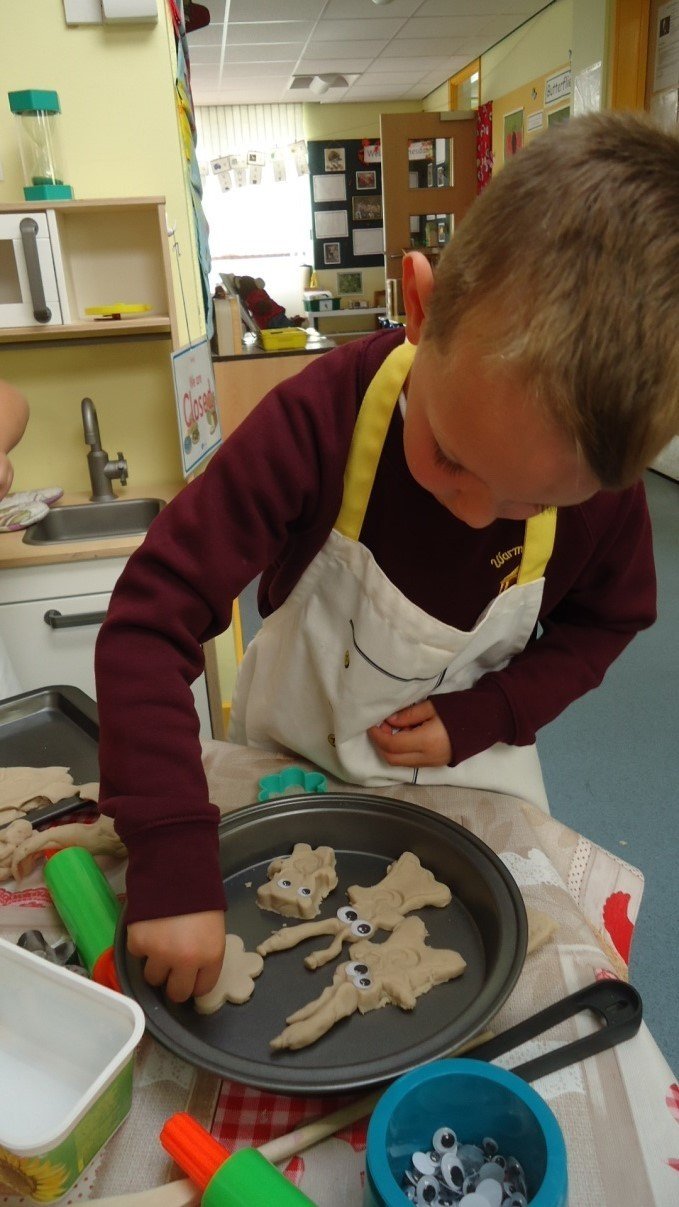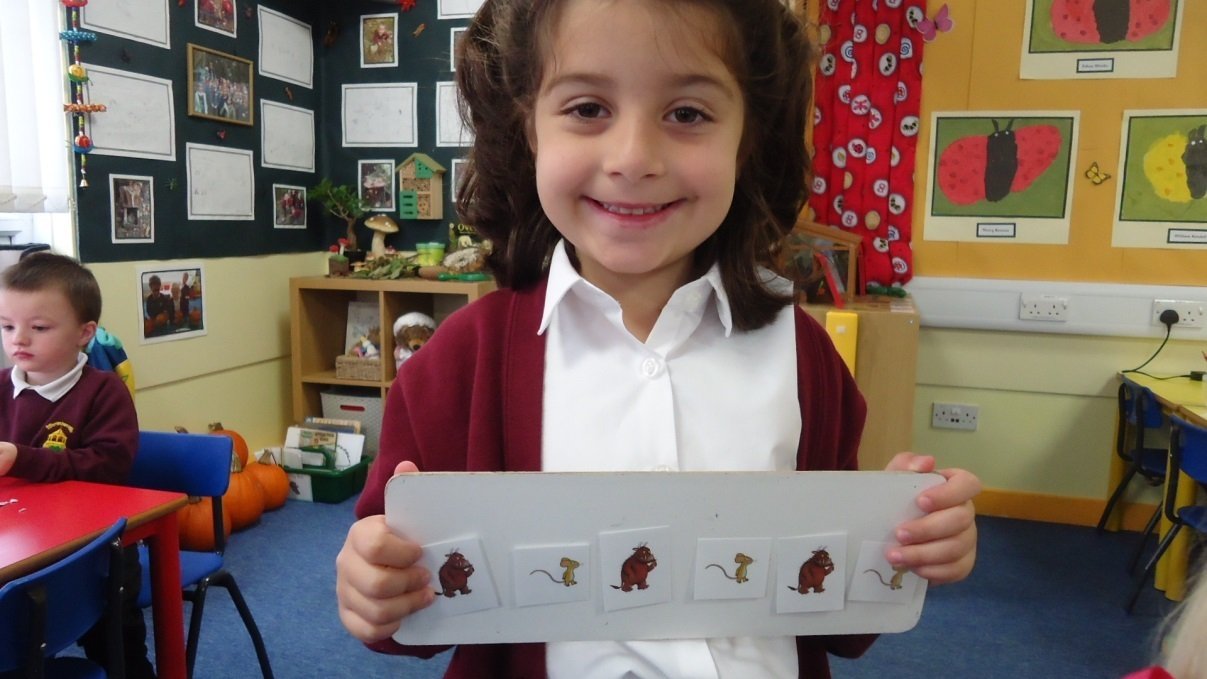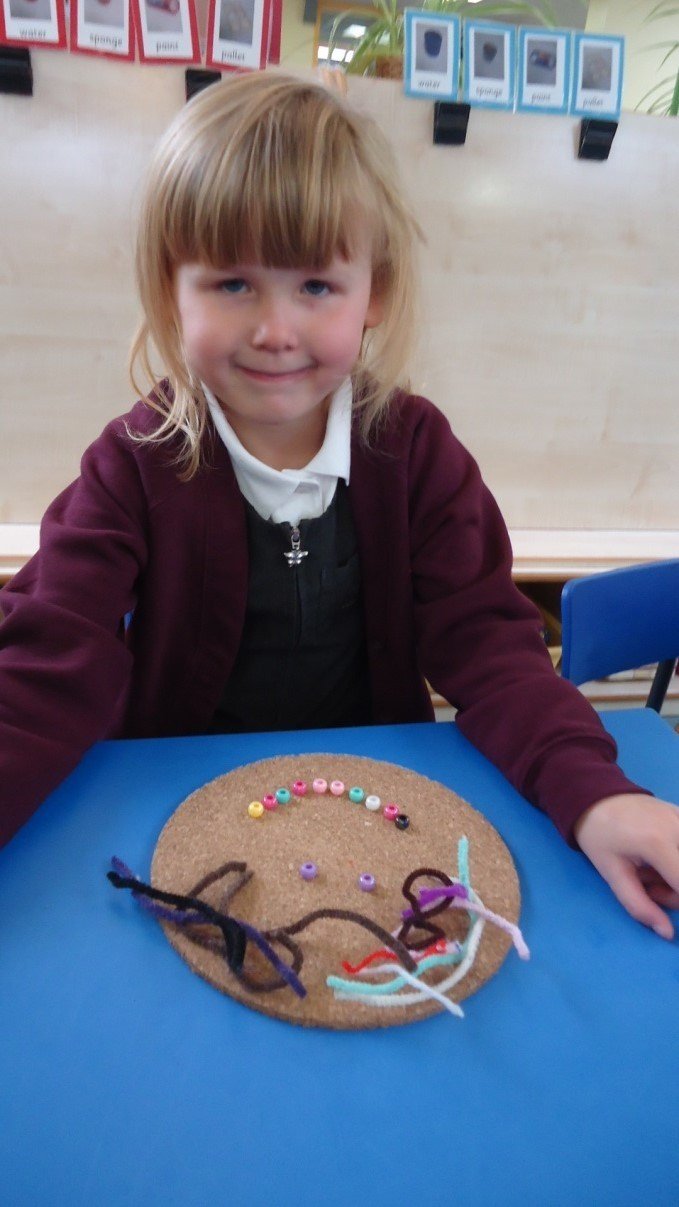 Playdough Bakery "Look at my Gruffallo and mouse pattern" We have been using different
"I've made 4 biscuits" materials to make a face.
"I am happy"