Covid Home Learning 2020/2021 (Whole School)
28th January 2021- Google Meet Rules
Please see below for the rules and responsibilities for taking part in a Google Meet - please ensure that you have read the rules prior to logging into your Google Meet.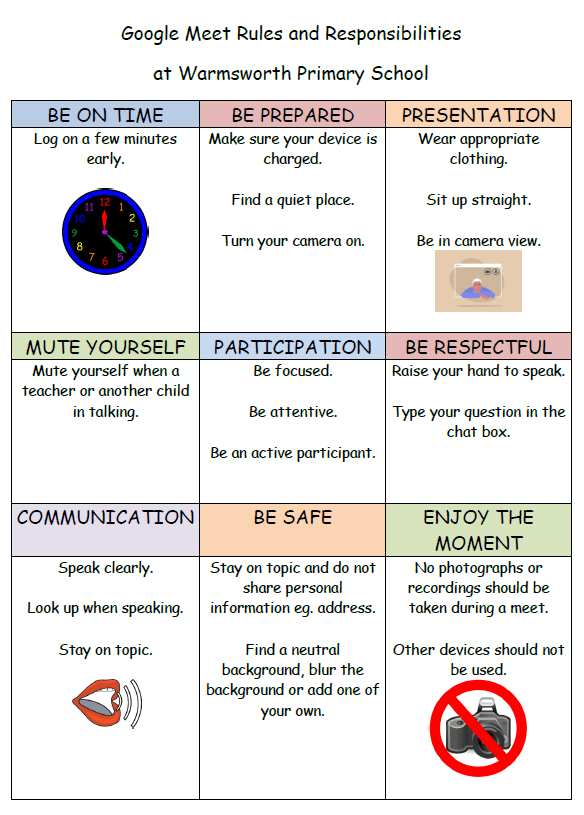 11th January 2021- Home learning Provision
For information about our home learning and in-school critical worker and vulnerable children provisions please see the following documents;
Letter to all parents 11.01.21
06th January 2021- Class Emails
Please use the below emails to contact teachers directly
6nb@warmsworthschool.co.uk - use this for all of Year 6
03rd September 2021 - Google Classroom Access
To log into google classrooms please use the school email address and password which has been allocated to your child, this should allow access without a code. For children in F2 and Years 1 - 6 this information can be found on the inside cover of your child's reading record.
If you used Google Classroom for your child during the last academic year you will need to add a new account using the details in your child's reading record.